NATIONAL NIGHT OUT IN CRAIG CANCELED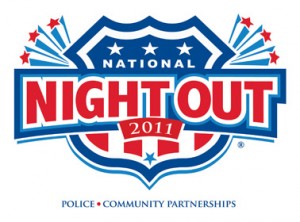 Tonight's National Night Out event in Craig has been canceled.  The event was scheduled for tonight in the Wendy's parking lot.  National Night Out features law enforcement personnel such as police, sheriffs and D.O.W. officers using demonstrations and educational material stress prevention of drug use and crime.  It's also a way for residents and law enforcement to mingle.  Sargent John Forgay with the Craig Police Department says they realized today that there were some scheduling conflicts with some of the agencies, that would have prevented them from putting on a respectable event.  While the National Night Out is a date coordinated around the country, some communities choose a date of their own.  Forgay says he doesn't want to pass up the opportunity for a meet and greet with the public like this event provides, so they will try to reschedule it for a later date.
WARD UPDATE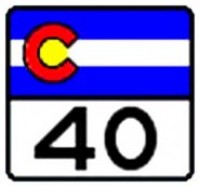 The Hayden man who was injured in a head-on collision on Highway 40 Friday is still in critical condition.  20-year old Josh Ward is at Saint Mary's Hospital in Grand Junction; the extent of his injuries has not been released.  According to State Troopers, Ward was trying to pass in a no-pass zone, when he hit an oncoming car about 5 miles east of Craig.  The accident killed the driver of the other vehicle, 49-year old Carla Steele, a former Hayden Police Officer.  Police suspect Ward was driving under the influence of drugs or alcohol.  Charges are still pending.
FAULKNER UPDATE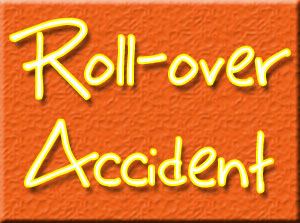 An Illinois man who was injured when his brother rolled the vehicle they were riding in near Clark Saturday, has been released from the hospital.  50-year old George Faulkner wasn't wearing a seat belt when the accident happened on Forest Service Road 400, and he was pinned inside the vehicle.  He was flown to Denver Health Medical Center in critical condition.  He was upgraded to serious on Sunday, and then released yesterday afternoon.  Faulkner's brother Paul is facing some serious charges after the accident.  He was arrested for driving under the influence, vehicular assault, and careless driving causing injury.  There was another rider in the truck that was not hurt.
PREDATOR MANAGEMENT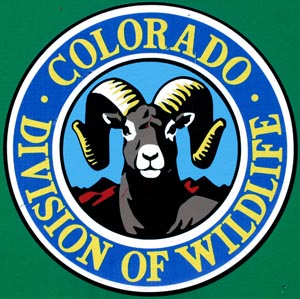 Colorado Parks and Wildlife officials want to talk with Northwest Colorado residents again about management of the White River mule deer herd.  A meeting on the same subject last month was well attended, so state wildlife authorities want to have more discussions.  One of the biggest topics discussed will be the effectiveness of predator management as a way to boost deer numbers.  A guest speaker, Mark Hurley from the Idaho Department of Fish and Wildlife, will talk about results from recent attempts in that state to increase mule deer populations by drastically reducing the predator population.  They'll also discuss other contributing factors, such as weather and increased traffic from the energy industry.  The meeting is August 15th at 6 at the Fairfield Center in Meeker.  It's open to the public.
HEALTH EXCHANGE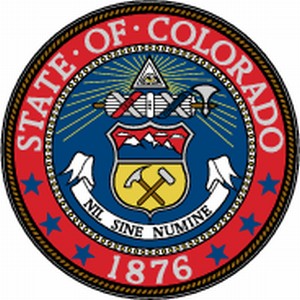 A meeting of a new Colorado board charged with setting up a health care exchange could be interesting as consumer advocates call for more transparency from members. Some say the board could be too friendly to the health insurance industry.  At the same time, some Republicans complain the board is too weighted toward those who support President Barack Obama's health care overhaul. Senate Republican Leader Mike Kopp last month wrote that the exchange would be unlikely to achieve its goal of reducing health care costs through free-market competition.  A state law setting up the exchange board required a legislative oversight committee in place by Aug. 1.
CONGRESSMAN SCOTT TIPTON'S STATEMENT ON HIS VOTE ON DEBT DEAL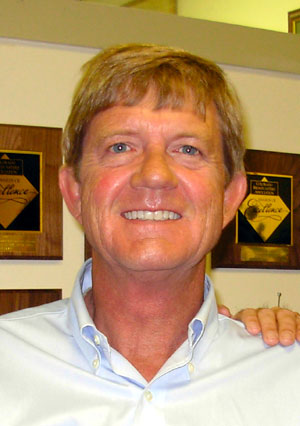 Rep. Scott Tipton (CO-R) released the following statement in anticipation of his vote today (Monday) against the Budget Control Act.
"I appreciate all of the efforts Speaker Boehner has made on behalf of our country, but the bill simply does not reflect what is necessary to get our fiscal house back in order. I cannot authorize a record $2.4 trillion in additional deficit spending without taking larger steps to fixing the underlying problem.
"I carefully read all of the plans that have been put before the House, and have made my decisions based on the merits of whether they achieved the outcome that the American people are demanding—that we must have significant spending cuts.  While today's plan included positive elements similar to the Boehner Plan, such as no tax increases, upon review of the details there were items of concern that made it impossible for me to support it.
"The plan we considered in the House today missed that mark, leaving $400 billion in cuts up in the air that were otherwise guaranteed in the Boehner Plan which I supported.
"We have a lot of work to do, and I remain committed to finding a real solution that makes common sense spending cuts, provides spending controls, and gives the states the opportunity to balance federal spending.  This is about America, our way of life, and restoring confidence in our country so that our children and grand children have the opportunity to pursue the American dream."