GAS SPILL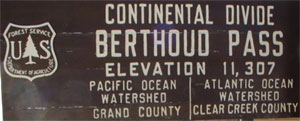 Highway 40 over Berthoud Pass was closed yesterday due to a tanker accident.  According to state troopers, a tanker truck overturned, spilling gasoline all over the highway about 2 and a half miles east of the summit.  The State Patrol's Hazmat team responded to clean the spill up.  The accident happened at around 12:30 yesterday afternoon.  The highway wasn't reopened until a little after 8 in the evening.
BLM ANNOUNCES STRATEGY TO CONSERVE SAGE-GROUSE AND PROTECT HABITAT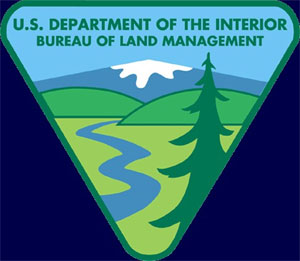 In response to requests from state and local governments to facilitate ways to conserve greater sage-grouse and protect its habitat, Bureau of Land Management scientists and managers met with state wildlife management officials July 16 to brief them on the agency's National Greater Sage-Grouse Planning Strategy.  The meeting took place at the Western Association of Fish and Wildlife Agencies summer conference in Big Sky, Mont.
The BLM strategy emphasizes a cooperative approach and provides a  framework to advance efforts to implement timely conservation measures for sage-grouse and its habitat.
"The greater sage-grouse and its habitat transcend traditional jurisdictional boundaries," BLM Director Robert Abbey said.  "This strategy reflects our commitment to working with all of our partners to improve sage-grouse habitat and increase sage-grouse numbers range-wide."
As part of the strategy, the BLM will incorporate science-based conservation measures into Resource Management Plans across regions where the greater sage-grouse is found.  It will address principal threats to the sage-grouse identified by the U.S. Fish and Wildlife Service within different portions of the range and work closely with Western state fish and wildlife agencies.
"We will build consistent conservation measures into land-use planning efforts including those already underway where sage-grouse are located," Abbey said. "Most importantly, we will then implement on-the-ground actions that will benefit the species."
As the American West has become increasingly urban over the last century, greater sage-grouse populations have declined due to the loss, degradation, and fragmentation of the sagebrush habitats essential for their survival. Today, greater sage-grouse live in 11 Western states and occupy only 56 percent their historic habitat.
In April 2010, the U.S. Fish and Wildlife Service found that the greater sage-grouse warrants the protection of the Endangered Species Act, but it did not list the species due to a need to address other, higher-priority species first.  The BLM's goal is to provide for long-term sage-grouse conservation, habitat protection and species improvement that would make federal Endangered Species Act protection unnecessary in the coming years. Although the BLM manages more sage-grouse habitat than any other government agency – approximately 57 million acres – greater sage-grouse benefit from and make use of suitable habitat, regardless of land ownership boundaries.
The BLM's approach to sage-grouse conservation acknowledges the importance of engaging all stakeholders in implementing appropriate conservation measures and will promote coordination and cooperation among agencies, states, and private land owners range-wide.
The BLM manages more land – over 245 million acres – than any other Federal agency.  This land, known as the National System of Public Lands, is primarily located in 12 Western states, including Alaska.  The Bureau, with a budget of about $1 billion, also administers 700 million acres of sub-surface mineral estate throughout the nation.  The BLM's multiple-use mission is to sustain the health and productivity of the public lands for the use and enjoyment of present and future generations.  The Bureau accomplishes this by managing such activities as outdoor recreation, livestock grazing, mineral development, and energy production, and by conserving natural, historical, cultural, and other resources on public lands.
ASSAULT CHARGES DROPPED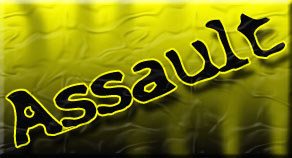 The Oak Creek woman who was arrested for assaulting a couple of Routt County Deputies last weekend won't face felony charges.  The District Attorney's office has decided not to pursue the assault charges, and has filed instead misdemeanor charges of resisting arrest, driving under the influence of drugs or alcohol, and violating a protection order.  34-year old Melissa Rainey-Schamanski was pulled over Sunday night and failed roadside sobriety tests.  While being placed under arrest, deputies say she fought back, clawing them in the process.  Reports say after she was restrained, she started to bang her head on the patrol car's cage, making herself bleed.  According to deputies she also tried spitting that blood at them.  Schamanski will be in court to face her charges next week.
BRIDGE OVER WASH-OUT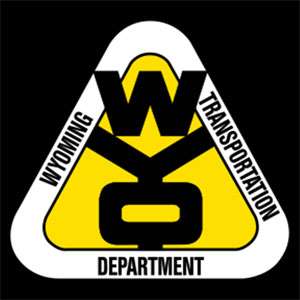 The Wyoming Department of Transportation has built a temporary bridge over the wash-out on Highway 130.  That washout claimed the life of a Colorado Springs woman and her three children earlier this week.  The woman's husband remains hospitalized.  Carbon County Emergency Management Director John Zieger also drove into the washout and ended up in Brush Creek for over an hour before he was rescued.  The highway was closed at the point of the wash-out, but should be open again early next week.  The bridge being built will be one-lane, with a reduced speed limit.  The wash-out is about 20 miles from Saratoga.
AIRPORT PARKING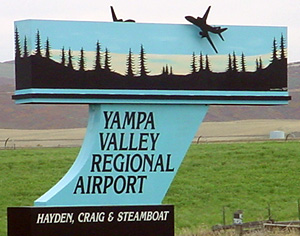 The Hayden Town Council was asked last night to raise illegal parking penalties at Yampa Valley Regional Airport.  Airport officials say the $20 fine is too low to act as a deterrent.  The issue was described as a security issue, as federal law doesn't allow unattended vehicles to be parked within 300 feet of a terminal.  A survey showed Hayden charges the least amount for parking infractions at its airport, sometimes less than a fourth of what similar towns charge.  The issue will be brought up again at the council's next meeting August 4th.
STEAMBOAT RELAY 4 LIFE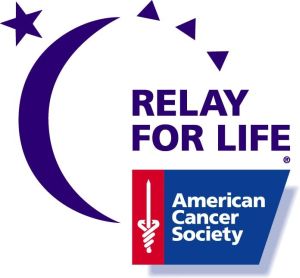 The Steamboat Relay 4 Life is tonight.  Participants will walk the high school track throughout the night, spreading the message that cancer doesn't sleep.  The event is a fundraiser for the American Cancer Society, and the money raised will go to finding a cure for the disease.  The Opening Ceremonies will start at 6 tonight; closing ceremonies are at 7:30 tomorrow morning.  So far over $32,000 has been raised.
NOMINATIONS TAKEN FOR NOXIOUS WEED ADVISORY COMMITTEE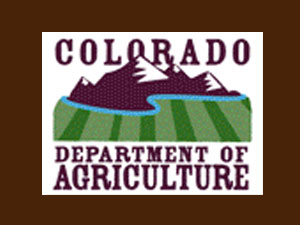 Five positions within the State Noxious Weed Advisory Committee will become vacant in September 2011.  Nominations are now being taken to fill these important positions.
The primary responsibility of the committee is to discuss Colorado's weed management problems and craft solutions that best reflect public and private interests.  The committee makes recommendations to the Colorado Department of Agriculture concerning designation of state noxious weeds; classification of state noxious weeds; development and implementation of state weed management plans; and prescribed techniques for eradication, containment, and suppression of state noxious weeds.
The state advisory committee consists of fifteen members who are appointed by Commissioner of Agriculture John T. Salazar.  CDA makes every effort to balance the interests of the committee and to ensure different geographic areas of the state are represented equally.
Nominations will be accepted statewide, and we are particularly interested in nominations from the eastern plains and south-central areas of the state.  Terms are two years in length and appointees are limited to two full consecutive terms each.  Members meet quarterly.
Positions becoming vacant in September include:
Agricultural Producer (2 positions)
Local Governing Entity (County Official) (1 position)
Federal Weed Manager (1 position)
Weed Scientist (1 position)
Nominations are currently being taken and must be submitted no later than August 31st.  The nomination form and additional information can be found under the "News" section on www.colorado.gov/ag/csd.
BEHIND THE BOAT ON 9 NEWS
Steamboat's "Behind the Boat Water Ski Camp" was featured on 9 News last night.  The event brings together Adaptive Adventures and Steamboat Adaptive Recreational Sports (STARS) to provide those with disabilities an opportunity to participate in water sports like skiing and wakeboarding.  The segment focused on the STARS program and showed video of the event, which took place at Bald Eagle Lake.   http://www.9news.com/news/local/article/209213/346/Summer-waters-help-remove-the-limits-of-a-disability-