HONOR FLIGHT SEEKING WWII VETERANS FOR 5TH AND FINAL FLIGHT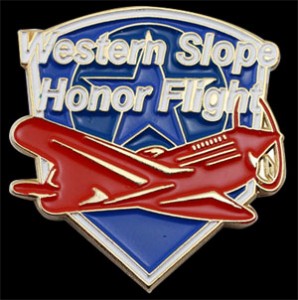 The Western Slope Honor Flight is actively seeking WWII Veterans for its Fifth and Final Flight to Washington, D.C. on September 21 and 22, 2011.  Plans are to transport 90+ WWII Veterans from the Western Slope of Colorado and Eastern Utah to visit those memorials built and dedicated in their honor.
This upcoming trip will be Western Slope Honor Flight's final journey and will have transported over 500 WWII Veterans.
Please join in our search to escort these American heroes to their place of honor.  Applications for both Veterans and Guardians can be accessed at the DAV office at the VA Medical Center; www.Westernslopehonorflight.com or by calling Kris Baugh at (970) 434-2916.  Applications are to be mailed to:  Western Slope Honor Flight, P.O. Box 3950, Grand Junction, CO  81502.  The trip is absolutely free for Veterans, but Guardians are asked to pay a fee of $950.00 to accompany the Veteran and provide care.
The goal of WSHF is to make this dream a reality for our WWII Veterans who have waited so long for this once-in-a-lifetime opportunity
SCHOOL BEHAVIOR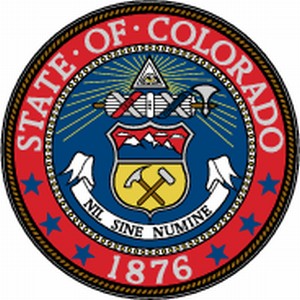 A bipartisan task force has been created to review school discipline procedures in the state.  Over the last ten years, nearly 100-thousand Colorado students have been referred to law enforcement by their schools.  The majority of those were for minor offenses that lawmakers say reflect normal adolescent behavior and don't threaten school safety.  They say behavior that once resulted in a trip to the principal's office or a call home, now results in law enforcement involvement.  The task force will be made up of legislators, educators, and citizens.  They'll attempt to bring common sense to school discipline issues and then make recommendations on policy that can be acted on in next year's legislative session.
ESCAPEE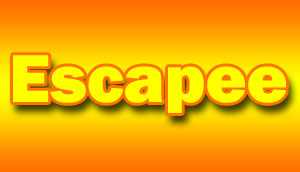 A man who fled the Green River Circuit Court last month has been hit with escape charges.  18-year old Jonathan Wilson of Lyman was leaving a court appearance on the afternoon of June 27th, when he suddenly took off.  Wilson was in shackles making it easy for officers to catch up, which they did within minutes.  Wilson's original charges include multiple counts of burglary and larceny.  He now has escape charges as well, which carries another $3,000 fine and up to 3 years in prison.  He is being held in the Sweetwater County Jail on $160,000 bond.
"SHARROW" SYMBOLS

The City of Steamboat is marking some city streets with their new "Sharrow" symbols.  "Sharrows" are Shared Lane Markings that indicate a place where motorists and bicyclists should be sharing the road.  The "Sharrows" do not indicate bike lanes, meaning they are not areas that only bikes can be on, but rather where bikes and motorists need to watch out for each other.  The symbol looks like two roofs over a bicycle.  They're being placed on narrower city streets where bikes and other vehicles have to share the same space.
BACK COUNTRY NAVIGATION COURSE OFFERED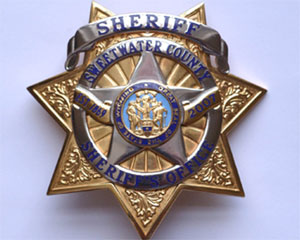 The Sweetwater County Sheriff's Office and Sweetwater County Library system are continuing to offer a Back Country Navigation course from July through October.
Sweetwater County Sheriff Rich Haskell and Library System Director Scott Kinney said the comprehensive one-day course is scheduled at the Rock Springs Library on C Street on July 23, the Sweetwater County Library in Green River on August 6, the White Mountain Library in Rock Springs on September 10, and once again at the C Street library in Rock Springs on October 1. All the days are Saturdays. The course begins at 8:00 AM and usually ends around 5:00 PM.
There is no charge for the training, which is limited to 25 people per class. Those who are interested can sign up by calling the appropriate library. Handouts, maps, compasses, and GPSs are provided, but people are encouraged to bring their own gear, as well.
The course instructor, Detective Dick Blust, Jr. of the Sheriff's Office, has trained hundreds of law enforcement officers, search and rescue personnel, and general outdoors enthusiasts in Wyoming, Colorado, Montana, and Washington over the last 15 years.
"The course emphasizes using map, compass, and GPS in concert, with each backing the other up," Blust said. "Half to two-thirds of the training is in the classroom, with the rest outside on basic field exercises."
DEBT CEILING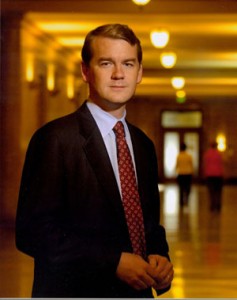 Colorado U.S. Senator Michael Bennet released a Colorado county-by-county report detailing the potential impact of defaulting on our nation's debt.  If the debt limit is not extended, the revenue coming into the government will not be enough to cover its obligations risking the disruption of at least some government services including Social Security, Medicare, Medicaid, veteran's benefits, military payments, student loan payments and many others.
"Failing to extend the debt limit is not like a family cutting up their credit card to reduce spending.  It is more like a family deciding not to pay its mortgage, utility bill or other debt that it already incurred.  In this case, the obligations are promises Congress has made," Bennet said.  "If the debt limit is not addressed, it will have real and painful effects for Colorado families, the country and our economy."
A disruption in Social Security benefits would affect more than 54 million Americans nationally, including 693,341 in Colorado, while a disruption in Medicare benefits would affect more than 45 million Americans, including 597,989 Coloradans.  In our military community, 22.5 million veterans across the country, including 421,342 in Colorado, would be at risk of having their benefits disrupted. Among the more than 204,000 active duty troops who may stop receiving payments for their service, 7,411 reside in Colorado. (All Colorado figures as of 2009.)
The federal government contributed $3.2 trillion to local communities' economies across the country in fiscal year 2009. These investments include Social Security, Medicare and grants to local and state governments for law enforcement, transportation and other investments critical to communities.  Without these resources, states and localities may be forced to raise property taxes on families, who would already be facing additional burdens as their benefits disappeared.
ROAD WORK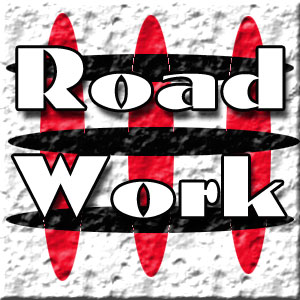 Despite recently wet weather, there are still a number of road projects being worked on in Northwest Colorado.  A portion of Highway 40 between Elk Springs and Maybell is being chip-sealed.  There's one lane of alternating traffic with 10 to 15 minute delays possible.  Also on Highway 40, between Hot Sulphur Springs and Granby, the road is being resurfaced, with the same kind of traffic conditions in place.  Coating and striping operations are taking place on Highway 13 south of Meeker, and on Colorado 64 between Rangely and Meeker.  All projects are expected to be done by the end of the month.