RIVER SAFETY

While the City of Steamboat has extended their ban on innertubes and air matresses floating on the Yampa River, there is no such ban in Craig.  Moffat County Sheriff Tim Jantz says while the river is still moving swiftly, they haven't banned any floatables.  However, he says he highly discourages anyone from taking those same types of craft on the river.  He says currents are strong enough to limit control of the tubes, and they should only be used by those who have experience and the proper safety gear; the most important gear being life jackets.  Rivers and streams in Northwest Colorado have been receding, but because of this winter's unusually large snowpack, the process is slow.
ROAD BLOCKED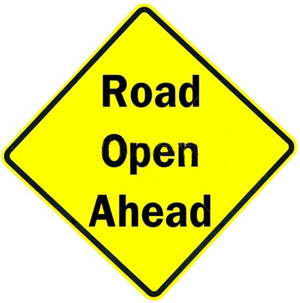 The road that runs behind the Yampa Valley Golf Course to Pebble Beach is open again.  The road had to be closed over the weekend for public safety reasons.  Moffat County Sheriff Tim Jantz says weekend storms caused at least one tree to fall, and others were in danger of falling, so golf course employees blocked the road.  Crews worked yesterday to clear the hazard, and the road was reopened at around noon.  In a separate action, the sheriff's office has had to start shutting down that same road after dark.  Jantz says recent vandalism at Pebble Beach and the golf course has forced the closure, which begins at dusk 7 days a week.
OAK CREEK – OFFICER ASSAULT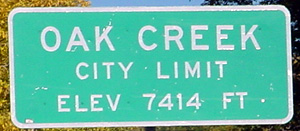 A Oak Creek woman is facing multiple charges after hurting herself in what appeared to be a drunken rage over the weekend.  Routt County Deputies responded to a phone call from a man who said his wife, 34-year old Melissa Rainey-Schamanski had almost hit their children with her car in a driveway.  The deputies found her locked inside her house when they got there, and coaxed her out.  Authorities say while she was being arrested for suspicion of driving under the influence, Schamanski became belligerent and resisted arrest.  They say she scratched the deputies, and then slammed her head into the cage of the car over and over again.  When she started to bleed, she tried spitting that blood at the deputies.  That led to additional charges of resisting arrest and 2nd degree assault of a peace officer.  She was booked into the Routt County Jail on 10-thousand dollars bond.
CODY PFAU – WRESTLING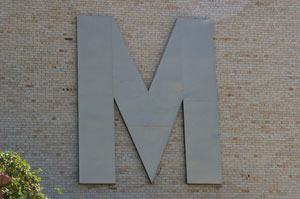 Cody Pfau, a former Meeker High School wrestler, has taken 1st place in a national tournament.  Pfau still lives in Meeker, but now goes to school at Grand Valley.  She's 16 years old and wrestled in the 101 pound division at the ASICS/Vaughn Junior and Cadet National Championships in Fargo, North Dakota over the weekend.  Colorado, as a team, placed 11th in the tournament.
RESTORATION COMPLETE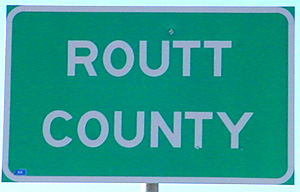 Historic Routt County has announced the completion of the restoration of the Yock Homestead Cabin.  The cabin is part of More Barn Park on Pine Grove Road.  The project was done in two phases; part one was finished last summer, and part two was finished last week.  Last summer's work included stabilizing a machine shed and reconstructing a cattle chute among other things.  This year the crews work included building and installing doors, seeding and mulching, and boarding up openings.  The Rocky Mountain youth Corps was also instrumental in getting the work done.  Historic Routt County is now looking for other projects to get involved in.
BIKE RACE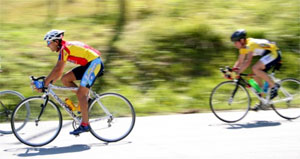 The Emerald Mountain Special Recreation Management Area west of Steamboat will be closed Sunday for a bike race.  The Steamboat Stinger Mountain Bike Race is a 50 mile trek that begins and ends at Howelson Hill.  About 15 miles of the race are within the Management Area, including Ridge Trail, Cow Creek Road, and Beall Trail.  Around 300 racers are expected to take part, making the closure necessary for safety reasons.  The area will open to the public again on Monday.
BIKE FRIENDLY BUSINESSES

A Routt County bicycle group has handed out awards for their Bicycle Friendly Business Program.  This is the program's first year.  Nine businesses were honored at various levels.  "Ace at the Curve" and "McCreight Progressive Dentistry" were recognized at the bronze level, Yampa Valley Medical Center and Millenium Bank at the gold level, and 3Bishoff, Steamboat Ski & Bike Care, SmartWool, Moots, and the Steamboat Ski and Resort Corporation were honored at the platinum level.  The recognition was based on each company's commitment to being bike friendly with sponsorships of special events, donations to bike friendly programs, and volunteer efforts.