ROUTT COUNTY QUAKE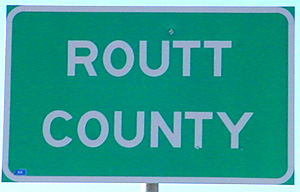 An earthquake hit Routt County Saturday, but it's likely no one felt it.  According to the US Geological Survey, the quake hit at about 3:45 in the morning, about 12 miles southwest of Steamboat.  It registered 2.5 on the Richter scale, which is described by the Survey as barely noticeable.  No damage was reported.
MEEKER MOTORISTS WARNED ABOUT ELK CROSSINGS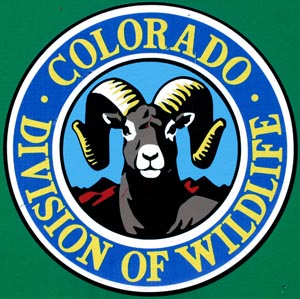 Colorado Parks and Wildlife officers are warning motorists on Highway 13 south of Meeker to be especially watchful for large numbers of elk congregating on a five- or six-mile stretch of road around mile marker 26. The situation is creating a potential traffic hazard for drivers in the largest deer and elk migration route in America. At this time of the year, many cow elk are traveling with young calves, and cross highways cautiously due to the unfamiliarity of their surroundings.
"I recently witnessed a large semi come to a complete stop on the highway to watch the elk," said Area Wildlife Manager Bill de Vergie. "If this continues, it is only a matter of time before we have a serious accident. We are taking steps to reduce the danger but we need the public's help."
Parks and Wildlife officers are working with the Colorado Department of Transportation to explore a temporary solution such as creating new openings in fencing along the highway to allow for more efficient big-game movement across the roadway. Wildlife officers will ask local landowners for assistance and cooperation, with long-term solutions focusing on improvements that make it easier and safer for wildlife to cross the highway corridor in the future.
"We will make a few initial improvements that should help reduce the immediate risk to motorists and wildlife," said de Vergie. "But we look forward to working with CDOT to address this serious safety concern on a more permanent basis."
Wildlife often crosses major highways in Colorado, and collisions with wildlife are destructive to vehicles and animals. The Division of Parks and Wildlife reminds motorists to please be aware of their surroundings when traveling, particularly at dawn and dusk. Drivers should also heed posted speed limits and roadside signs warning of possible wildlife crossings.
MOTORCYCLE FATAL
A 60 year old motorcycle rider from Fraser was killed in a motorcycle accident on Highway 40 east of Granby Saturday night.  According to State Troopers, the man, who hasn't been identified, lost control of his Harley Davidson and hit an embankment to a driveway.  He was thrown from the bike, and emergency personnel were not able to save him.  He was pronounced dead at the scene.  While there was a helmet found at the crash site, troopers haven't been able to determine whether or not the rider was actually wearing it.  The crash remains under investigation.
MAN FALLS OFF HORSE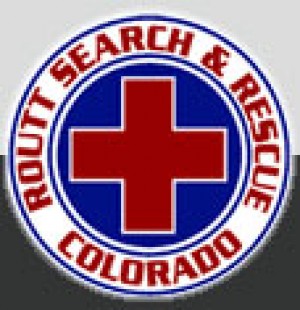 A Routt County Search and Rescue crew attended to a man who was thrown from his horse Friday morning.  The 41-year old man hasn't been identified.  Reports say he was thrown a couple of miles from Dry Lake Campground, as he was riding with a friend.  Rescuers had to use 4 wheelers to get most of the way to where the man was, and then hike the rest of the way.  He was complaining of back pain, and was therefore flown to Yampa Valley Medical Center in Steamboat for treatment.
RIVER BAN EXTENDED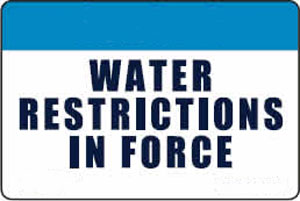 Routt County has announced the extension of a Partial Use Restriction on area rivers.  The restriction deals with what recreationalists can use when playing in the rivers.  It bans the use of single chambered air-inflated devices, which means innertubes and air mattresses.  The ban will remain in effect until river flows slow to 800 cubic feet per second.  The restriction does not prohibit the use of vessels, whitewater canoes, or kayaks.
CARWILE RECOGNIZED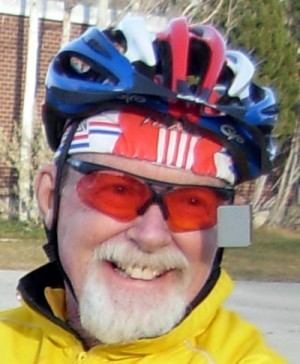 Craig Mayor Terry Carwile is being recognized for his dedication to leadership.  That's according to the Colorado Municipal League, which offers a leadership training program.  The program is open to elected officials who wish to increase their knowledge of how municipal governments work.  Carwile is one of a dozen officials across the state who recently finished their 30th hour of training, marking completion of the first level.  The next goal is 60 hours of training, while 100 hours will mark completion of the program.
STEAMBOAT MAN APPOINTED TO STATE BOARD

A Steamboat man has been appointed to the State Electrical Board.  Governor Hickenlooper made the announcement Friday.  Thomas Fox was one of 6 people across the state that was appointed to the board.  The State Electrical Board adopts and revises rules and regulation concerning the installation, repair, and alteration of wiring apparatus and equipment for electric light, heat and power.  It also examines and licenses electricians.  Fox's term runs until July of 2014.
SHORT TERM OPENING FOR BUFFALO PASS ROAD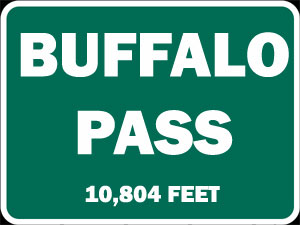 This week, the Buffalo Pass Road (Forest Road 60) has been opened to the second gate from the west side by the Hahns Peak/Bears Ears  Ranger District.  This will be a short-term opening to facilitate public access, while plans are finalized for upcoming reconstruction of the road. The popular road, which runs east-west through the Park Range and along the south boundary of the Mount Zirkel Wilderness, had been closed to this point in the season due to the snowpack and in anticipation of the upcoming road improvements. The short-term opening will last until the road reconstruction project begins within the next few weeks.  Work will take place for one mile from the first gate and it is anticipated the project will take six to eight weeks to complete.  Improvements include culvert replacement, reconstruction of turnouts and a new gravel base.  Road projects are a short-term inconvenience for long-term public safety.
For further information, call 970-870-2299 or stop by the HPBE Ranger District office in Steamboat Springs.  Road closures and project activities may also be found at http://fs.usda.gov/mbr.