YAMPA VALLEY RELAY 4 LIFE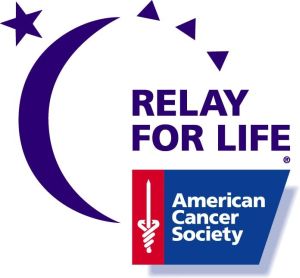 The Yampa Valley Relay 4 Life is tonight at Moffat County High School.  Over 200 teams will walk the high school track overnight to emphasize the message that cancer never sleeps.  The event is a fundraiser for the American Cancer Society, and the money raised goes toward the fight against cancer.  Over 21-thousand dollars has been raised so far.  It starts at 6 tonight and runs until 9 tomorrow morning.
YAMPA WATER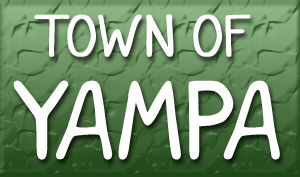 The Town of Yampa is downplaying a finding of fecal indicators in the town's source water.  The town's water system detected the matter earlier this week, and it appears their treatment system is doing it's job, as none of the matter has been found in the treated water.  The problem stems from a log jam upriver that has now been removed.  Town officials say there is minimal risk and people don't need to boil their water before drinking it.  For more information call Yampa Town Hall at 638-4511.
STEAMBOAT SALES TAX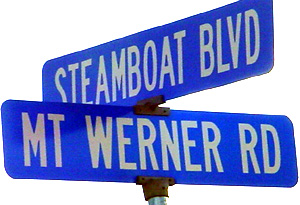 The Steamboat Ski Area may get some help from the city in keeping flights coming to the Yampa Valley during the ski season.  The city is being asked to propose a sales tax increase to secure contracts from airlines at Yampa Valley Regional Airport.  Airlines want revenue guarentees from the resort and have been pulling some of their flights, since the economy has worsened.  At the same time, their revenue demands have been going up.  The ski area's plan would raise the city's sales tax rate from 8.4 percent to 8.65 percent, an increase in tax revenue of over 1 million dollars.  The idea will be discussed at the city council's meeting next week.
OAK CREEK TOWN BOARD SEAT STILL IN THE AIR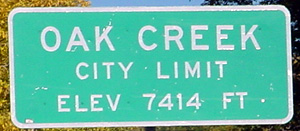 Dave Maris will have to wait a little longer to find out if he will be an Oak Creek Town Board member.  The board has already voted on whether or not to accept Maris' application, but the result was a 2-2 tie.  Another vote was tabled until last night's meeting, so that other board members absent at the last meeting, could show up and vote.  Maris is the only applicant for the spot left vacant in May.  Last night one of the previously absent board members showed up, but Maris couldn't be there.  So the vote was tabled again until the two could get together and talk.  The issue will be addressed again at the board's next meeting.
MCHS 80'S REUNION
Moffat County High School is holding an unusual class reunion this weekend.  The event is for anyone who graduated from the school between 1980 and 1989.  The weekend starts tonight with a combined class mixer.  It starts at 6:30 at the Wyman Museum, and drinks will be provided.  Tomorrow there'll be a picnic from 11:30 to 1:30.  Participants will have a number of activities to choose from in the afternoon, including fishing, shorseshoes, wagon rides, tubing and golf.  The weekend is capped tomorrow night with a Dinner and 80′s Dance Party.  The dinner starts at 6:30 and the music, provided by Total Entertainment, begins at 8:30.  For more information, go to the events page.
HAYDEN DAZE

Hayden Daze kicks off tonight at Hayden Town park.  The annual celebration features food, games and activities for the whole family.  The Kickoff Barbecue is tonight from 6 to 8.  A street dance will follow, with live music from the Loose Change Band.  Tomorrow's activities kick off with another barbecue at noon.  Free Disc Golf lessons will be given at Dry Creek Park between noon and 2.  From noon to 4 there'll be live music from the Old River Road Band and a park full of activities like rock climbing, inflatables, face painting, a dunk tank and more.  For more information click the Hayden Daze button on this page.
DISCARDED FISHING LINE HARMFUL TO WILDLIFE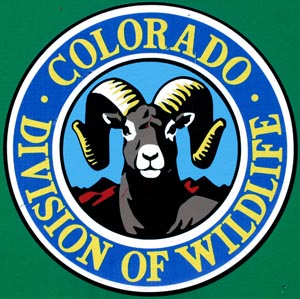 Fishing line discarded along waterways can harm animals, and Colorado Parks and Wildlife officials urge anglers to dispose of line properly.
Every year dozens of birds and small mammals in Colorado get tangled up in fishing line along rivers, creeks and reservoirs.

"Fishing line left on the bank is dangerous," said Scott Gilmore, statewide angler education coordinator for Parks and Wildlife. "An animal can't untangle itself from fishing line so it is often fatal.

Earlier this summer, a kingfisher–a bird that lives along riparian areas–was found hanging dead in a tree along the Uncompahgre River in Montrose, hopelessly tangled in fishing line. During his career, Gilmore has seen lots of birds that have died in the same way. When a bird becomes tangled, it can't fly, run or protect itself from predators.

"There's no reason to toss line on the ground," Gilmore said. "Just stuff it in your pocket and throw it away at home." Some birds use fishing line to build nests. The result is that chicks and young waterfowl end up tangled in the mess. Fishing line also cuts into the tender legs and feet of birds, waterfowl and other wildlife. Those cuts then can become infected and result in an agonizing death for the animals. Pets can also get tangled in fishing line with a potential to cause injury.

Monofilament line is very strong and can remain hazardous for years. Unfortunately, line can be found along reservoirs and stream banks throughout the state.

Anglers who see line should pick it up. Also, tell youngsters and inexperienced anglers about the dangers. "It's easy to perform this small service for the environment and wildlife" Gilmore said. "Carry out your own line and pick up line and other trash you see in the places you fish." If you want to recycle your old fishing line, it can be sent to: Berkley Recycling, 1900 18th Street, Spirit Lake, Iowa, 51360. Fishing and sport shops that would like to offer recycling to customers, can contact Berkley at 800-237-5539. Berkley is a fishing products company. For more information about fishing in Colorado, go to http://wildlife.state.co.us/Fishing.
GOV. HICKENLOOPER ORDERS FLAGS LOWERED FRIDAY IN HONOR OF COL. LEO BOSTON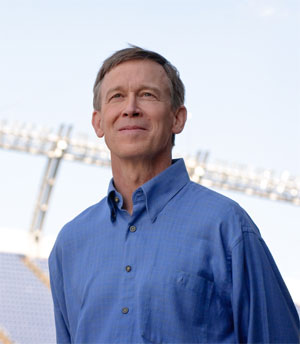 Gov. John Hickenlooper today ordered flags be lowered to half-staff on all public buildings statewide on Friday, July 15, in honor of Col. Leo S. Boston. Flags should be lowered from sunrise to sunset.
Col. Boston was the pilot of an A1 Skyraider aircraft that was on a search-and-rescue mission in North Vietnam on April 29, 1966, when it was reported missing. Col. Boston's status remained as missing until April 27, 1978, when his status was changed to presumed dead. His partial remains were later found and identified.
Col. Boston was a native of Canon City. A funeral is scheduled for 1 p.m. Friday, July 15, at the U.S. Air Force Academy near Colorado Springs.