MEDICAL UPDATES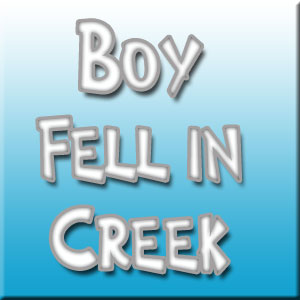 Edwin Rodriguez has been released from Children's Hospital in Denver.  Rodriguez is the 15 month old Steamboat boy who was found by his grandfather face down in Butcherknife Creek last month.  Police say it appeared the boy had strayed from home, and somehow fell into the creek.  After taking him to Yampa Valley Medical Center, he was flown to the Denver hospital.  Reports say he was in good condition when he was released.
Meanwhile, the Steamboat man who had his ATV roll on top of him last week is still in critical condition.  28-year old Jorge Campos was reportedly at a ranch on Routt County Road 56A when the accident happened.  The extent of his injuries hasn't been made clear.  He is being treated at Denver Health Medical Center.
DRIVE THROUGH BISTRO

A man driving through Steamboat yesterday wound up driving through the wall of the Bistro C.V. Restaurant.  That's according to Steamboat Police, who responded to the crash yesterday afternoon.  The driver, 34-year old Russell Savage took out a couple of other cars along the way.  Police say it was fortunate nobody got hurt.  There were no signs of alcohol being involved.  Savage was given a ticket for careless driving.
OAK CREEK TO VOTE ON FILLING BOARD SEAT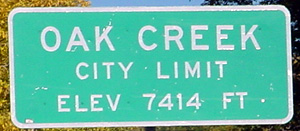 The Oak Creek Town Board will once again try to fill out their board tonight.  At the board's last meeting, they tried to fill their open spot by electing Dave Maris, but the vote came out 2-2.  Maris was the only person to apply for the seat.  There will be more board members at tonight's meeting, but if Maris is not voted in, the board will have to start the process all over again.
EMPLOYMENT MEETING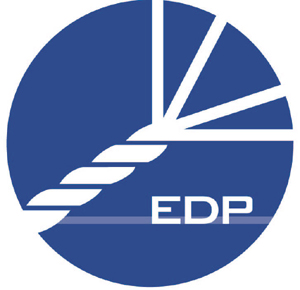 The Craig Economic Development Partnership is providing an opportunity for community and business leaders to talk one-on-one with the state's top employment officials. Ellen Golombek is the Colorado Department of Labor and Employment Executive Director, and Stephanie Steffens is the Director of the Colorado Workforce Development Council. Both will be joining the EDP for a dinner meeting at Trapper Mine next week. Those interested in workforce development topics are invited to join. A $13 donation is asked, and those attending need to RSVP to the EDP. The meeting will be from 6:30PM to 8PM Wednesday the 20th.
HIGHWAY PROJECTS

Two more highway projects will slow traffic down east of Rabbit Ears Pass next week. The Colorado Department of Transportation will be resurfacing a piece of Highway 40 and a stretch of Highway 34 starting Monday. The first project is 3 miles of highway 40 between Hot Sulphur Springs and Granby. The other is on 2 miles of Highway 34 west of Grand Lake. The work should be finished by the end of the day Tuesday. Traffic will be slowed to 40 miles per hour during the work times. At times traffic will be reduced to one lane, and a pilot car will guide cars through. In those instances, the delay could be up to 15 minutes.
CRAIG CHAMBER

The Craig Chamber invites the public to tonight's mixer. The chamber will host this one themselves, and will celebrate their 65th anniversary while doing so. Total Entertainment will provide the music and dinner will be served. It runs from 5 to 7 tonight at the Chamber office.
SPORTSMAN'S SHOW FEATURES COLORADO ELK HUNT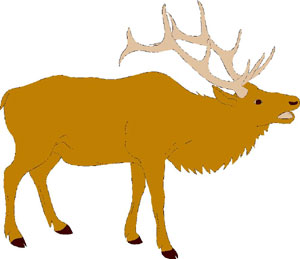 A do-it-yourself elk hunt on Colorado's Grand Mesa will be featured in an upcoming episode of Randy Newberg's "On Your Own Adventures" this month on The Sportsman's Channel.

The show will air the week of July 18. In the Denver-metro area, the Sportsman Channel can be found on Comcast, Direct TV and Dish Network.
Newberg, a resident of Bozeman, Mont., drove to Grand Junction last year, met his brother at the airport and picked up a pair of over-the-counter bull tags at the area office for the 3rd rifle season.

"This is episode is an absolute classic example of what the American hunting experience is about," Newberg said.  "No other place is so welcoming to the non-resident hunter, as is Colorado.  And no other place provides such great opportunity in terms of tags, elk numbers and public land on which to chase these elk."

Newberg said that Colorado's 300,000 elk, 23 million acres public land and 93 game management units where unlimited bull elk tags are available present a unique opportunity for adventure-minded elk hunters.
"So there are lots of places to go, there's lots of elk and there's lots of tags," Newberg says during the show. "If you don't draw an elk tag in one of the limited entry states as a nonresident, come to Colorado.  At a time when we are losing hunters and promoting exclusivity, Colorado is recruiting new hunters by lowering the barriers to participation."

On Your Own Adventures is the only hunting TV show dedicated exclusively to non-guided hunting, and all on public lands.
Colorado Parks and Wildlife and the Colorado Tourism Office sponsored the show as part of a year-long campaign to recruit resident and nonresident elk hunters to hunt Colorado.

On July 12, unlimited over-the-counter tags for elk went on sale at Division offices and on the web. Limited licenses leftover from the April draw go on sale August 9 at wildlife offices, license agents and by phone, 1-800-244-5613.

Leftover licenses are available online starting August 10, 2011. Fishing or small game licenses can also be purchased online.
The Sportsman Channel can be found on Direct TV at channel 605, on Comcast at channel 405 and on Dish Network at channel 395.
"Colorado Rifle Elk" is scheduled to air at the following times (MDT):
July 18th - 7:00 a.m.

July 20th - 11:30 p.m.

July 21st - 7:00 p.m.

July 23rd - 10:00 a.m.