COAL CONFERENCE RELOCATED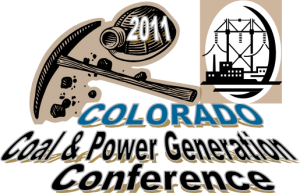 The Colorado Coal Power Generation Conference, typically held in Craig every year, was postponed this year due to problems generating speakers for the event.  Now the conference has been rescheduled for next month, but won't be held in Craig.  Organizer Gena Hinkemeyer has scheduled the conference to coincide with the Colorado Water Congress Conference in Steamboat.  While some county and city officials are uncomfortable with the decision, others are embracing it.  Hinkemeyer's thought was to attract more lawmakers.  She says they will offer tours of the Trapper Mine and Tri-State Craig Station.  The conference is now scheduled for August 23rd through the 25th at the Steamboat Sheraton.
CONGRESSMAN SCOTT TIPTON REQUESTING AUDIT OF RECREATIONAL USE FEE PROGRAMS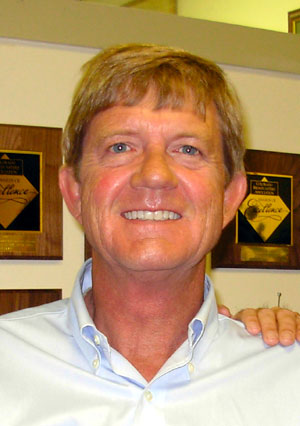 Rep. Scott Tipton (CO-R) is circulating a letter to fellow members of Congress to be sent to the Comptroller General of the Government Accountability Office later this week.  The letter requests an updated audit of the fee programs Fee Demo and the Federal Lands Recreation Enhancement Act (FLREA).
The FLREA was enacted primarily to allow federal land management agencies to reinvest recreation fees at the local recreation sites where they are collected to benefit visitors through facility maintenance and services.  There have been concerns raised over how these fees are being spent and whether the amount of fees collected is in excess of what is needed for the costs of maintenance and service.
The letter states, "There have been two previous GAO reports, one on Fee Demo (GAO-03-470) and one on FLREA (GAO-06-1016). Both identified some serious problems, and an updated audit of these programs is needed to determine whether these problems have been addressed and whether new issues have arisen."
"For many people, every dollar counts during this tough economic climate.  Access to our open spaces and recreational areas should be as affordable as possible so that families, tourists and sportsmen are able to explore and appreciate our country's unique natural areas," Tipton said.  "I am asking the GAO to assess the FLREA and Fee Demo provisions and provide an updated report on how these funds are being used so we can identify any potential problems and then work to get them corrected.  At every level, we must ensure that government is using our federal revenues as efficiently and responsibly as possible."
Click here to view the entire letter.
ALCOHOL PLAYED PART IN DROWNING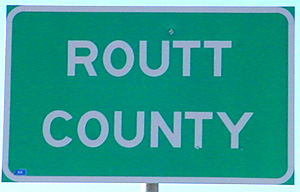 It's been determined that alcohol played a part in the death of a man who fell into Soda Creek last month.  58-year old John Noonan fell into the creek June 15th.  The Routt County Coroner's office says Noonan's blood alcohol content was about 3 and a half times the legal driving limit.  Noonan was bicycling downtown when the accident occurred.  Witnesses say he appeared to be trying to get back on the bike, when he toppled over into the creek.  The official cause of death is drowning.
MOFFAT COUNTY PAVING PROJECTS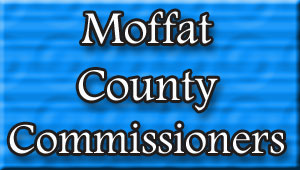 The Moffat County Commissioners have awarded a bid for paving projects to Connell Resources.  The county has several paving projects that need done this summer, including 9th Street and County Road 107.  There are also many parking lots that will get attention.  The total bid came in at a little over 1-point-5 million dollars.  That number is nearly 400-thousand under what was budgeted for the project.
CHAMBER BIRTHDAY

The Craig Chamber of Commerce will celebrate their 65th birthday tomorrow.  The chamber brings their mixers to various businesses it represents once or twice a month, to promote that business and to bring the business community together.  Tomorrow, the chamber will be the host.  During the mixer they will celebrate their 65th anniversary of being in business.  Food will be provided and Total Entertainment will play music.  The public is invited.  It runs from 5 to 7 tomorrow evening at the Chamber office.
JULY 14 IS FALL TURKEY APP DEADLINE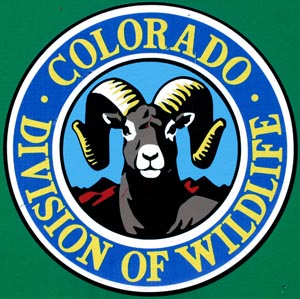 Colorado Parks and Wildlife is reminding hunters that the deadline to apply for fall turkey licenses is Thursday. Applications must be submitted online or postmarked by regular mail before midnight on July 14 in order to be included in the drawing for limited fall turkey licenses.
Instructions for applying for a license can be found on page 2 of the "2011 Colorado Turkey" brochure which is available at hunting license retailers or online at http://wildlife.state.co.us/Hunting/Turkey/.
Fall turkey season begins Sept. 1 and runs through Oct. 2 west of Interstate 25 and Oct. 21 east of Interstate 25, except in game management unit 140 southeast of Trinidad. In addition to limited draw licenses, hunters can also purchase an unlimited, over-the-counter fall turkey license which is valid in more than 120 game management units. Over-the-counter licenses went on sale Tuesday, July 12.