STAND-OFF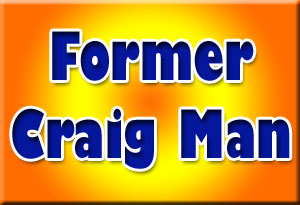 A former Craig man was arrested near Grand Junction over the weekend after a stand-off with police.  According to a report 34 year old George Roloff tried to steal a car at a gas station in Fruitvale, but was not successful.  He then reportedly ran to a house and took the 4 occupants hostage.  Police say Roloff was trying to take off with the hostages in their car, when troopers arrived at the house, spoiling his plans.  He ran back into the house, letting the hostages go.  Roloff is said to have fired a few shots at troopers, but no one was injured.  At one point Roloff stepped outside to smoke a cigarette, and that's when officers tased him, ending the stand-off.  Roloff is being held in the Mesa County jail on numerous charges.
WEED REWARDS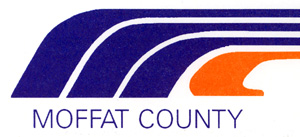 The Moffat county Weed and Pest Management Department handed out $600 in reward money today.  The department has been running a contest to see who can bring in the most weeds.  The idea is to clear the county of as many weeds as possible on private land.  The 3rd place prize of $100 went to Angie Boss, the 2nd place prize of $200 went to Tia Brannan, and the 1st place prize of $300 went to Ray Talkington, who delivered to the county a whopping 18,400 pounds of weeds.  In addition to the prize money, everyone who participated was paid $0.10 a pound for the weeds they brought in.  That makes Talkington's haul worth a total of over 2,100 dollars.  The program is ongoing.
CLUB 20 ENDORSES PROPOSED COLORADO ROADLESS RULE AS SUBMITTED; OUTLINES CONCERNS REGARDING UPPER TIER DESIGNATION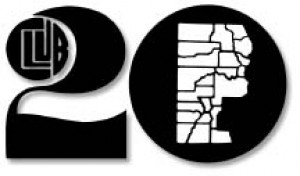 Grand Junction. CLUB 20 urged U. S. Department of Agriculture Secretary, Tom Vilsack, to adopt and implement the "Colorado Roadless Rule" as originally submitted by former Governor Bill Ritter in 2008. The proposed rule and the exhaustive collaborative process which was employed to develop it represent a thoughtful example of a coordinated multiple use approach to federal land management. It represents a consensus recommendation for appropriate management of Colorado's forests developed by a diverse group of people who best know and utilize these lands.
Even though the originally submitted plan includes numerous compromises to strike the appropriate balance between various public land uses and was scrutinized through multiple public comment periods, Secretary Vilsack directed the Forest Service to, "analyze the potential of adding significantly to the number of acres receiving a higher level of protection than the 2001 rule." As a result, the Colorado Roadless Rule proposal now includes 562,200 acres designated as "Upper Tier". Upper Tier areas provide for a higher level of protection than the 2001 Roadless Rule. Exceptions in the 2001 Roadless Rule to allow tree-cutting, sale or removal for species habitat and for maintenance and restoration of ecosystem composition and structure, including the reduction of risk of uncharacteristic wildfire effect, are not applied to the Upper Tier in the proposal.
"Changes of this magnitude deserve proper public input, and the thousands who have participated in this process should not be dismissed so easily," said Bonnie Petersen, CLUB 20 Executive Director. "CLUB 20 supports the adoption of the original proposal; if changes to the rule are to be made, then they should be made through a fully transparent process. Rules and regulations developed in a top-down approach often result in a number of unintended consequences; local professionals know their forests better than anyone and should be very involved in any decisions regarding the proper management of the lands they have responsibility for. CLUB 20 has longstanding policies that oppose top down decision making processes, especially when they have not been vetted to the public."
CLUB 20 is concerned about the designation of more than one half million acres as "Upper Tier" for a number of reasons:
The Upper Tier designation, for this number of acres, was not given full benefit of the public process; indeed it was added as an afterthought minimizing the efforts of thousands of people who spent thousands of hours developing the originally submitted proposal.
Forest management decisions should be local; forest managers know their forests better than anyone. A top down tiered approach often does not take into consideration local issues and concerns related to specific properties.
Given the fact that there are nearly 4 million acres of beetle killed timber standing in our forests, catastrophic wildfires could alter our landscape for generations.
Communities near forests with large beetle kill stands will be at risk physically and economically should a catastrophic wildfire break out; designated Community Protection Zones may not be enough to save a community.
There is no provision for mitigation to aid in habitat recovery or restoration of scenic view-sheds in upper tier areas which could leave nearby communities crippled economically for many years.
The cost of fighting a forest fire where hazardous fuels are abundant is more expensive in terms of dollars as well as threatened and non-threatened species, potential erosion and other impacts to the land than properly maintaining a healthy forest ecosystem.
Public comments are being taken on the proposed Colorado Roadless Rule through July 14, 2011. Comments can be submitted to COCcomments@fsroadless.org.
FLASH FLOOD WATCH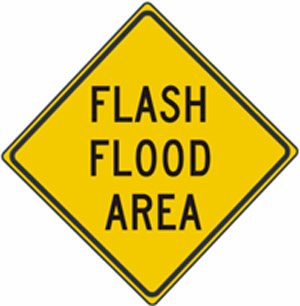 A flash flood watch remains in effect for Western Colorado and Eastern Utah.  Meteorologists are warning that thunderstorms producing heavy rain could result in mudslides, rock slides, and flash floods.  The warning has been in effect since last night, but heavy rains forecast for this afternoon and evening means it will continue until the threat is gone.  People are encouraged to stay away from rivers and streams, especially during storms.  flash floods, by nature, can catch people by surprise, and can be very deadly.
NATURALIST GUIDED ACTIVITIES AT STAGECOACH STATE PARK IN JULY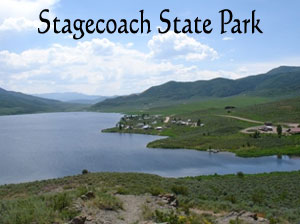 Stagecoach State Park invites you to attend one of the many exciting nature programs on Fridays and Saturdays this July. Programs will focus on local wildlife, area history, outdoor safety and making a connection between youth and nature.  Check the weekly schedule below for program details.  All programs are free with a parks pass and are open to all ages.
Friday, July 15 & Saturday, July 16
Edible Fires – Friday, 4:30 pm – Location: Marina Porch
Build a pretend campfire out of candy and learn about fire safety and efficiency.  Yum!
Creatures of the Night – Friday, 7:30 pm – Location: Yampa Theater
Join the park naturalist by the fire to hear a coyote tale, a wise owl myth, and bat songs.
Furs & Skulls – Saturday, 11 a.m. – Location: Marina Porch
Feel real animal furs and see their skulls.  Learn where animals live and what they eat.
Gyotaku Fish Printing – Saturday, 1 p.m. – Location: Marina Porch
Learn this ancient art by painting fish replicas and take your print home.
Beavers – Saturday, 3 p.m. – Location: Marina Porch
Get front row seats for this interesting and hilarious presentation on the beavers' aquatic life.
Friday, July 22 & Saturday, July 23
Become a Junior Ranger – Friday, 11 a.m. – Location: Marina Porch
Learn about Leave No Trace and Stagecoach State Park History and earn a shiny badge.
Makin' Tracks – Friday, 1 p.m. – Location: Marina Porch
Make your own plaster track cast of an animal footprint and learn about tracks and scat.
Bat Bingo – Friday, 3:30 p.m. – Location: Marina Porch
Play bingo while learning how bats contribute to the world around us.
Cougar Wise – Saturday, 11 a.m. – Location: Marina Porch
Discover the secret life of mountain lions, their lifestyle, and what to do if you see one.
Edible Fires – Saturday, 1 p.m. – Location: Marina Porch
Build a pretend campfire out of candy and learn about fire safety and efficiency.  Yum!
Owls – Saturday, 3 p.m. – Location: Marina Porch
See the size of owl eyes and come prepared for a detailed program on these amazing birds.
Friday, July 29 & Saturday, July 30
Bald Eagles – Friday, 11 a.m. – Location TBD
Join a special guest in a fun and exciting bald eagle program.
Bird watching 101 – Friday, 2 p.m. – Location TBD
Join local birders to learn about bird watching and catch a view through the spotting scope.
Family Mystery Hike – Saturday, 10:30 a.m. – Location: Marina Porch
Solve a riddle while looking for hidden clues on a moderate hike up Pinnacle Peak.
Gyotaku Fish Printing – Saturday, 1 p.m. – Location: Marina Porch
Learn this ancient art by painting fish replicas and take your print home.
Edible Fires – Saturday, 3:30 p.m. – Location: Marina Porch
Build a pretend campfire out of candy and learn about fire safety and efficiency.  Yum!
STEAMBOAT LAKE STATE PARK DIVES HEADFIRST INTO THE HEAT OF JULY WITH MANY NEW AND INTERESTING INTERPRETIVE PROGRAMS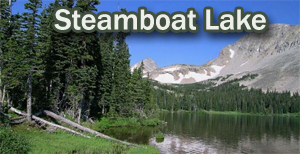 Steamboat Lake State Park embraces the hot, beautiful weather, heavy populated wildlife, and its many park visitors with guided interpretive programs throughout the week. This week, many guest-speakers will be a part of the educational programs. These include Mike Middleton, from the Division of Wildlife talking about Routt County's Mountain Lions and a Clark local, Mari-Beth Cate, appealing to the little ones by having nature story time. All of the programs will be interactive, educational and also inspiring! Programs are free with a valid state parks pass.
Wednesday, July 13 at 11 a.m. – Nature Story Time with Mari-Beth.  Join our favorite Steamboat local, Mari-Beth Cate, as she acts out creative, fanatical stories about nature. The program appeals to the younger ones, ages five to nine years old. Meet at the visitor center.
Thursday, July 14 at 2 p.m. – Attack of Steamboat Lake's Bats! Ever wonder what those flying bird-like animals are hovering above your campsite in the late evening? Get up close and personal with Steamboat Lake's bats as you join the park's naturalist, Desiree Wilcox, on a bat education hike, interactive lesson, and bat caging experience.
Friday, July 15 at 10:30 a.m. – The Building Beaver and Wrestling River Otter. Dive into Steamboat Lake and learn about the water life seen in and around the freezing lake waters. Be prepared to have fun as you not only learn interesting facts about water animals, but also as you dress up and act out animal behaviors! Meet at the visitor center.
Saturday, July 16 at 2:30 p.m. Talking about Mountain Lions: The Pride of Routt National Forest! Join Colorado Parks and Wildlife's guest speaker, Mike Middleton, as he talks about Colorado and its intimidating, yet admirable mountain lions! We will sit by the campfire and enjoy the educational program at the scenic amphitheatre at Sunrise Vista Campground. Please dress warmly, and be prepared for rain.
ROAD CLOSURES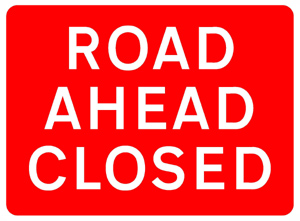 A couple of Routt County Roads have been closed due to water damage.  Routt County Road 1W has been closed at the Slater Creek Bridge.  There is no through access from the north on 1W, nor south to Slater and the Whispering Pines Lodge.  Routt County Road 179 is also closed at the intersection of County Road 33.  There is no access to the north from the intersection.  Repairs to water damaged roads are pending a permit from the Army Corps of Engineers, and should begin this fall.  Questions should be directed tot he Routt County Road and Bridge Department.