BLM ISSUES COAL LEASE ASSESSMENT FOR PUBLIC REVIEW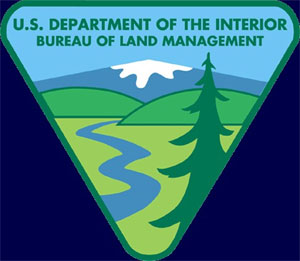 The Bureau of Land Management has released an environmental
assessment for public comment on a proposal to lease an additional 400
acres for coal production adjacent to the Twentymile Coal Mine southeast of Hayden, Colo.  As proposed, the new underground mine operation will operate as Sage Creek Mine and will eventually replace the Twentymile Mine, which should be depleted in four-to-five years.  The BLM will be holding a public hearing at 6 p.m. on August 17, 2011, at the Little Snake Field Office, 455 Emerson Road in Craig, Colo. The BLM will be taking public comments at the hearing on the EA, as well as the fair market value and the maximum economic recovery of the coal resource, which is part of the coal leasing process. For a copy of the environmental assessment and more information about how to comment, log onto http://www.blm.gov/co/st/en/fo/lsfo.html or stop by the Little Snake Field Office at the address above. Written public comments will be accepted until September 16, 2011.
WATER RATES MAY RISE IN STEAMBOAT

Water rates may be going up for some Steamboat residents.  The Mount Werner Water and Sanitation District is considering a usage fee increase, that would amount to an extra $15 a year on residents' bills.  The base rate would not change.  The increase is a way to cover rising costs.  It would affect residents south of Fish Creek.  The increase will be considered at the Districts board meeting July 21st.
BOMB DIFFUSED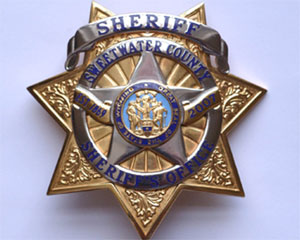 Bomb technicians from the Sweetwater County Sheriff's Office diffused a home made pipe bomb Wednesday at a gravel pit in Carbon County.  Bomb squad members from various Wyoming counties sent in a robot to disrupt the device, which was made of PVC pipe and filled with undisclosed explosive material.  The robot was purchased with Homeland Security funds several years ago and is used by many of the law enforcement and emergency services in southern Wyoming.  Carbon County Sheriff Jerry Colson is asking anybody with information on how the bomb got there to call their office in Rawlins.
CRAIG CITY POOL LIMITED THIS WEEKEND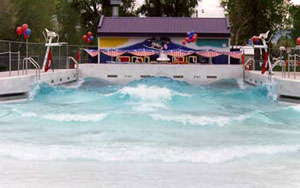 Access to the City of Craig's swimming pool will be limited this weekend.  The Craig Sea Sharks are hosting their annual swim meet this weekend, which means the main pool will not be available for public use.  The meet starts today and runs through Sunday.  The wave pool will continue to operate for the public.
MULE DEER 101 CLASS OFFERED IN GRAND JUNCTION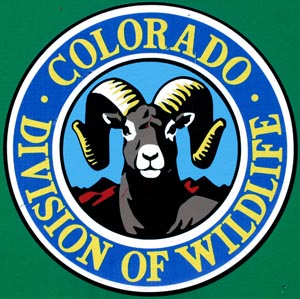 Colorado Parks and Wildlife and the Colorado Mule Deer Association are teaming up to bring Colorado families some food, fun and lessons about the finer points of hunting muleys at the Mule Deer 101 seminar scheduled for Saturday, July 23, from 9:00 a.m. to 3:30 p.m. at the Parks and Wildlife office in Grand Junction.
With door prizes, raffles and free BBQ, the event will provide something for everyone, including target shooting and hunting classes designed specifically for men, women and youths.
"This is a great opportunity for families," said Parks and Wildlife Education Coordinator Kathleen Tadvick. "It's not often that an entire family or group can attend one hunting and shooting seminar that offers several different specialized classes."
Everyone can enjoy learning about tried and true hunting strategies and techniques during the High Country Mule Deer Tactics class, while women can attend the Ladies on the Hunt class. Taught by women, this seminar encourages questions and discussions about mule deer hunting basics in a female-friendly environment.
Youths can take their first steps toward a life-long love of the outdoors during the Pathway to Mule Deer Hunting class, a kid-friendly course designed to introduce young sportsmen to the joys and responsibilities of mule deer hunting.
Representatives from Cabelas and Prois – a ladies hunting apparel company from Gunnison – will teach several of the classes. Topics will not only include hunting techniques, firearm and archery safety, but also tips about proper clothing and footwear.
A professional photographer will offer suggestions about how to care for your camera during your scouting trips, as well as how to take great shots of your trophy mule deer and other wildlife.
The Colorado Traditional Archer's Society members will provide a 3-D target and show everyone how to properly use a bow, and Parks and Wildlife personnel will teach gun safety and target shooting in the indoor rifle range.
If you are planning to attend this free event, pre-register now by calling Mari Myers at 970-255-6144. Space is limited, so please call soon to reserve your spot.
Who: Colorado Parks and Wildlife, and the Colorado Mule Deer Association
What: Mule Deer 101 education seminar
When: Saturday, July 23, 9:00 a.m. to 3:30 p.m.
Where: Colorado Parks and Wildlife – 711 Independent Ave. Grand Junction
Contact: Mari Myers – 970-255-6144
OBESITY RATE LOW IN COLORADO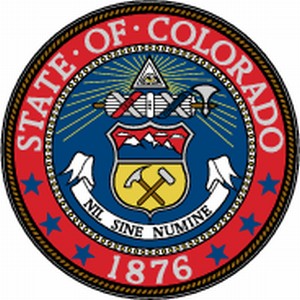 People may still be tightening their belts because of the economy, but too many continue to let them out because of weight gain.  The percentage of obese adults increased in 16 states since last year and didn't decline in any state, a new report says. In addition, the number of adults who say they don't do any physical activity increased in 14 states this past year.  The South still has the highest percentage of people who are too heavy. Nine of the 10 states with the highest obesity rates are in the South, the report says.  Mississippi continues to be the state with the highest level of obesity at 34.4%; Colorado has the lowest rate at 19.8%