FISH RECOVERY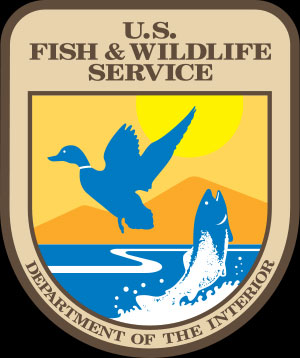 Wildlife biologists are thrilled that a fish on the endangered species list is thriving in waters other than those they've been released in.  For over 15 years, the Razorback Sucker has been released into the Green River with encouraging success.  Scientists say they've observed the fish in spawning conditions in the Green River for years.  However, now the fish have been spawning in the White River in eastern Utah, something that hasn't been observed before.  Further research showed larvae in the waters.  The discovery was made by accident in June while biologists were conducting pikeminnow population estimates.  The fish are a product of the Ouray National Fish Hatchery in Vernal, Utah, which plays a big part in the recovery of four fish listed as endangered, the Razorback Sucker, the Colorado Pikeminnow, the Humpback Chub, and the Bonytail Chub.
BLM SEEKS INPUT ON PROPOSED PIPELINE IN WESTERN COLORADO AND EASTERN UTAH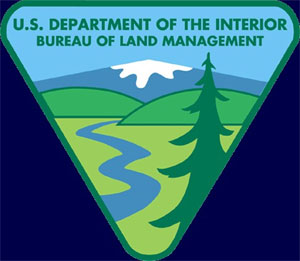 The Bureau of Land Management is seeking public comment on a proposed 95-mile 16-inch natural gas liquids pipeline proposed by Enterprise Mid-America Pipeline.
The pipeline would follow an existing pipeline corridor across Rio Blanco, Garfield, and Mesa counties in Colorado, and Uintah and Grand counties in Utah. It would cross BLM lands administered by the White River and Grand Junction field offices in Colorado and the Vernal and Moab field offices in Utah.
The pipeline would increase the company's capacity for transporting natural gas liquids from Wyoming and Colorado to Hobbs, New Mexico. The company seeks to construct the pipeline, which it calls the Western Expansion Project II, in 2012.
The BLM is seeking initial public comments as it begins an environmental assessment of the proposal. Comments will be most helpful if provided by August 5, 2011. BLM will offer a second opportunity for public comment on the environmental assessment once it is drafted.
Written comments and questions should be directed to the BLM Northwest Colorado District Office at 2815 H Road, Grand Junction, CO  81506. Comments may also be submitted via email at gjfo_webmail@blm.gov.
Copies of the proposal are available for review at the BLM Grand Junction Field Office, 2815 H Road, in Grand Junction. A map of the proposed pipeline is available at http://www.blm.gov/co/st/en.html. For more information, contact Erin Dreyfuss at 970-244-3008.
BLM SEEKS BIDS FOR NEW PASTURE FACILITIES TO CARE FOR AND MAINTAIN WILD HORSES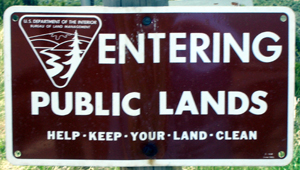 As part of its responsibility to manage and protect wild horses and burros, the Bureau of Land Management is soliciting bids for new long-term pasture facilities located in the continental United States that provide a free-roaming environment. The solicitation is for one or more pasture facilities accommodating 800 to 5,000 wild horses.  Each pasture facility must be able to provide humane care for a one-year period, with a renewal option under BLM contract for four one-year extensions.  The solicitation is open until August 19, 2011, and is 100 percent set aside for small businesses under the North American Industry Classification System.
The BLM's bidding requirements are posted in solicitation L11PS00651, the details of which are available at http://www.fedconnect.net.  To obtain the solicitation: (1) click on "Search Public Opportunities"; (2) under Search Criteria, select "Reference Number"; (3) put in the solicitation number (L11PS00651); and (4) click "Search" and the solicitation information will appear.  The solicitation form describes what to submit and where to send it.  Applicants must be registered at http://www.ccr.gov to be considered for a contract award.
The BLM manages wild horses and burros as part of its overall multiple-use mission.  Under the authority of the 1971 Wild Free-Roaming Horses and Burros Act, the BLM manages and protects these living symbols of the Western spirit while ensuring that population levels are in balance with other public rangeland resources and uses.  To make sure that healthy herds thrive on healthy rangelands, the BLM must remove thousands of animals from the range each year to control the size of herds, which have virtually no predators and can double in population every four years.  The current free-roaming population of BLM-managed wild horses and burros is 38,500, which exceeds by nearly 12,000 the number determined by the BLM to be the appropriate management level.  Off the range, there are nearly 40,000 wild horses and burros cared for in either short-term corrals or long-term pastures.   All these animals, whether on or off the range, are protected by the BLM under the 1971 law.
The BLM manages more land (over 245 million acres) than any other Federal agency.  This land, known as the National System of Public Lands, is primarily located in 12 Western states, including Alaska.  The Bureau, with a budget of about $1 billion, also administers 700 million acres of sub-surface mineral estate throughout the nation.  The BLM's multiple-use mission is to sustain the health and productivity of the public lands for the use and enjoyment of present and future generations.  The Bureau accomplishes this by managing such activities as outdoor recreation, livestock grazing, mineral development, and energy production, and by conserving natural, historical, cultural, and other resources on public lands.
ATV CRASH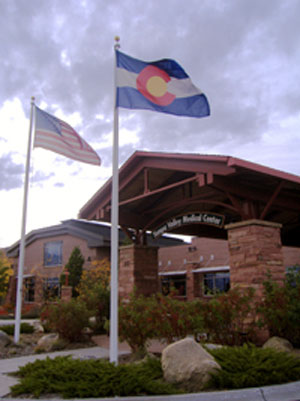 An unidentified man was taken to Yampa Valley Medical Center in Steamboat yesterday after rolling an ATV on top of himself.  The accident happened yesterday afternoon at a residence near County Road 56A in North Routt County.  It's unclear how the incident happened, but there were no other vehicles involved.  The man's injuries were reported as serious and at last report he remained hospitalized in Steamboat.
STAY OFF THE RIVER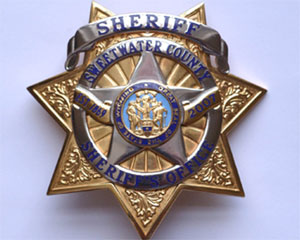 The Sweetwater County Sheriff's Office is reminding residents and visitors that the Green Rivers is still running high and fast, and is still dangerous for water enthusiasts.  The Office uses two incidents as example.  The first happened June 15th, when three teenagers floating the river went over a breakwater drop.  Green River Law Enforcement that responded say the youngsters were saved by their lifejackets.  The other incident had more tragic results.  July 2nd, a four year old boy drowned in the Green River when the canoe that he, two other children, and two men were in capsized between Big Piney and LaBarge in Sublette County.  Because of the many warnings law enforcement has given about venturing on the rivers, the two men, 26-year old Matthew Cooper of Diamondville and 48-year old Franklin Parks of Kemmerer, have been charged with Criminally Negligent Homicide.  Emergency workers along the Green River are still recommending against tubing or canoeing the river any time in the near future.
DIAMOND THEFT

Two men have been arrested for stealing jewelry from a Steamboat home, while selling magazine subscriptions.  Police say Donald Struble and Jeremy Girard were selling subscriptions door-to-door when they came to a home on Memphis Belle Court.  The resident invited them in to make their pitch.  Police say when they were left alone for a moment, they stole two diamond earrings worth around $15,000.  Both are being held at the Routt County Jail on theft charges.
WOMEN'S OUTDOOR SEMINAR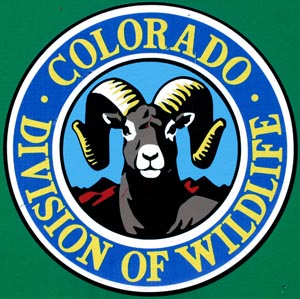 Colorado Parks and Wildlife will hold a Cast, Blast & Twang event for women in Steamboat next month.  The course will teach women the basics of fly fishing, handgun and shotgun shooting, and archery.  It's designed for beginners and no former training is needed.  Space is limited and there is a $15 fee, which covers lunch.  The seminar is Saturday, August 6th starting at 8:30 in the morning.