STORM DAMAGE AT CNCC RANGELY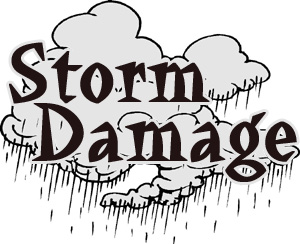 A storm that produced, what may have been a microburst, blew through the Colorado Northwestern Community College Rangely Campus just before dark last night, taking off the northwest half of the roof of Nichol's Residence Hall.  Although there were students in the building at the time, none were injured.  The Yeager and Cramer buildings also sustained roof damage.   Electricity was lost during the storm but was restored late last night. Several trees were uprooted or knocked down across the campus with a number falling onto the residence of college President Russell George.  A complete inspection of all the buildings on campus will take place today.  The storm that created the damage in Rangely also produced winds over 60 mph in Rifle and Grand Junction. Pictures of the damage are available in the photo gallery seen below.  (all photos courtesy of CNCC)
FLOODING UPDATE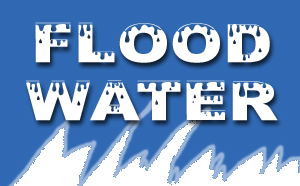 A flood warning in Wyoming will continue for the North Platte River at Saratoga into the holiday weekend. Mountain snow melt will continue to produce runoff and high water levels. Flood stage in the area is 8.5 feet….last night the water was at 9.3 feet, creating minor flooding in and around Saratoga. There is currently flooding in the deer haven mobile home and r-v park and the golf course…..standing water is in the yards of homes along river and flood waters have begin affecting access to veterans island park. Routt County continues under a flood advisory as above normal temperatures will contribute to increased snowmelt. This will keep creeks…streams and rivers in the county running high through the end of the week. This includes the Elk River at County Road 42. Locations that will experience minor flooding include…Hayden…Oak Creek…Steamboat and Yampa, Moffat and Rio Blanco Counties currently have no major impact from flooding.
ROUTT NATIONAL FOREST CREWS PREPING CAMPGROUNDS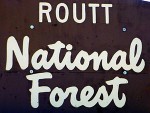 Forest Service crews continue working to get campgrounds open for the July 4 holiday. The record snowpack from last winter caused about a month delay in opening campgrounds. The high county still has 8-10 feet of snow in some areas. In the Steamboat Springs area, the following campgrounds are open: Dumont Lake, Hahns Peak, Freeman, Seedhouse, Hinman and Dry Lake. Many roads and trails beyond campgrounds are still impassable due to snow and mud. Visitors are asked to not drive around closed gates, downed trees or snow banks. In the Yampa area, the Bear River road to Stillwater Lake is open, as are the 30 dispersed camp sites and the three developed campgrounds along the road — Bear Lake Campground, Cold Springs and Horseshoe. The hiking trails in this area are still mostly snow-covered. The road to Gardner and Harper lakes is open. Dunckley Pass is open, but still has a lot of snow. Chapman campground is open. The road to Sheriff Reservoir is open, but the campgrounds are still snowed in. Be aware that fireworks are never allowed in the National Forest, even if there is still snow on the ground.
WHITE RIVER NATIONAL FOREST SNOW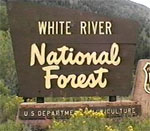 This year's heavy snowpack and cool spring temperatures are affecting travel on roads and trails across the White River National Forest. Many roads and trails that normally open in late May are still covered with snow. Several roads and trails have been covered by landslides. Soils in the high country are saturated, making it much more likely that trees, with their shallow root systems will fall over. There are reports of downed trees across roads and trails. There is still 2 feet of snow on the Pagoda Lake and Snell Creek trails. The Forest Service is considering closing these trails to motorized use until conditions improve. All trails and roads are open on the south side of the District….it's suggested that visitors use those trails until the north side dries out.
WHERE TO WATCH FIREWORKS ON THE 4TH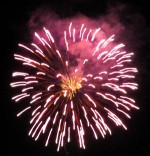 You'll have plenty of choices in the area to enjoy legal fireworks displays on the 4th of July. In Steamboat, there will be fireworks following the end of the rodeo at Howelsen Hill; in Craig firework will again be at Moffat County High School; in Meeker they go off at Cemetery Hill and in the Little Snake River area the fireworks go up at Russell Community Park, 9 miles east of Baggs. All are expected to start shortly before 10 Monday night.
shackled prisoner makes a run for it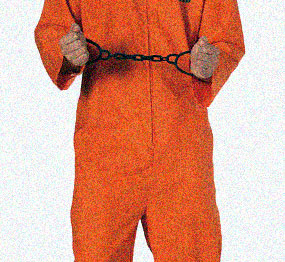 Two Green River police officers, in the right place at the right time, were able to thwart an inmate's escape from Circuit Court in Green River only minutes after it happened.   According to Sweetwater County Sheriff Rich Haskell, a prisoner named Jothan Miller, 18, of Lyman, bolted from the Circuit Court building in Green River, at about 12:30 PM on June 27, pursued by a detention officer and a court security officer.   In the nearby parking lot of the Green River Police Department, Detectives Bob Ross and Fred Moczulski saw the shackled Miller, dressed in an orange jail uniform, running from the court building and captured him after a short foot chase.   No one was injured during the course of the incident, which is now the subject of an internal Sheriff's Office investigation.   Wilson was arrested by the Green River Police Department on June 24. Charged with multiple counts of burglary and larceny, he was in court on the 27th for an initial post-arrest hearing and remains in custody at the Sweetwater County Detention Center in lieu of a $150,000 cash or surety bond.   Haskell said escape charges against Miller are pending.