OVERNIGHT BURGLARY IN CRAIG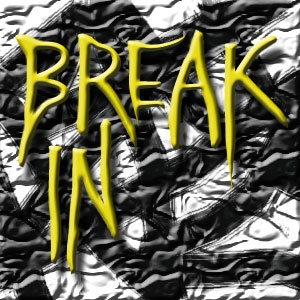 Two burglars, who broke into Lariat Lee Liquors in Craig overnight, left a trail of broken bottles and blood, but did manage to make off with an empty cash register. The burglars broke into the store through a window near the drive through, after which they broke a interior door to gain entrance into the main area of the store. In addition to the stores cash register, 7 bottles of whisky were taken, most of which were found broken outside of the store. The police did collect blood evidence at the scene. Although there is a security system in the store it was not armed at the time of the break in.  Anyone with information about this crime which occurred around 3 overnight is encouraged to call the Craig Police Department.
PHOTOS OF STORM DAMAGE AT CNNC

A storm that produced, what is thought to have been microburst, blew through the Colorado Northwestern Community College Rangely Campus just before dark Tuesday night, taking off half of the roof of Nichol's Residence Hall. Although students were in the building at the time, none were injured. The Yeager and Cramer buildings also sustained roof damage. Several trees were uprooted or knocked down across the campus with at least one falling onto the residence of college President Russell George. The storm that created the damage in Rangely also produced winds over 60 mph in Rifle and Grand Junction. Pictures of the damage at CNCC are available in the photo gallery below. (all photos courtesy of CNCC)
SUMMER JOBS FOR TEENS?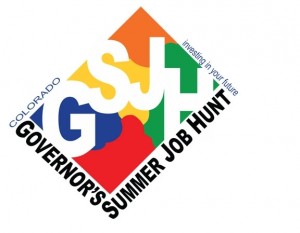 As the 31st season of the Governor's Summer Job Hunt Program moves forward, job counselors who assist teens at the Workforce Centers of Northwest Colorado report that the summer of 2011 is shaping up to be a tough one – perhaps one of the toughest yet — for high school and college students looking for work experience. Approximately 440 young people are currently registered and looking for a summer job with the Workforce Centers in Grand, Jackson, Moffat, Rio Blanco and Routt Counties. Connecting those young people with job opportunities is a challenge for Workforce Center staff.  Employers who can give young people an opportunity to learn, to put skills to use and see firsthand how a business operates, should contact their nearest Workforce Center.  Teens can learn more about the program by visiting the Department of Labor and Employment's website.
Cowboys' Roundup Days
Old-fashioned, Western fun is the name of the game for the Fourth of July weekend in Steamboat. Steamboat's Fourth of July weekend,"Cowboys' Roundup Days" brings history, tradition and Western spirit to the Yampa Valley to celebrate independence day.  The 108th Annual Cowboys' Roundup Days will include a parade on Lincoln Avenue parade, the Steamboat Springs Pro Rodeo Series and the Fourth of July fireworks display on Howelsen Hill–the largest, small town display in the state.  For a complete schedule of weekend events visit this website.
STEVEN SHARP UPDATE WEBSITE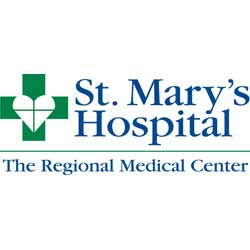 The Craig Man,19 year old Steven Sharp, who was seriously injured in a motocross race last week remains in critical condition at Saint Mary's Hospital in Grand Junction, after having surgery yesterday. An account at Yampa Valley Bank in Craig is now accepting donations to provide assistance to Sharp's infant son. There is also a website where his friends and family can share information and stay informed of his condition.
The Fuller Center Bike Adventure team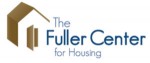 The Fuller Center Bike Adventure team, who are pedaling 3,600 miles from Seattle to Washington D.C. to raise support for the Fuller Center for Housing will make a stop in Craig next month.  The Approximately 25 riders will arrive in Craig Tuesday afternoon after which the team hopes to encourage hands-on involvement and help communities support Fuller Center projects.  The Fuller Center in currently in the process of deconstructing the old simmons Apartments on Yampa Avenue in Craig where a new mulit-plex dwelling is planned.   They also have a number of projects liner up to assit the senior population in the area.  There will be a barbeque fundraiser with the cyclists on Wednesday next week.  Present projects that are lined up for  area seniors include -  shrub and tree trimming – window frames scrape and paint -  install rubber insulation around windows – paint a storage shed and deck scraping and painting. The local Covenant Partner is looking for additional senior projects to work on.  For information or to volunteer call Neil Folks at 326-8726 or Vicki Burns at 824-7086.
Hahns Peak Lake Campground opened
The Hahns Peak Lake Campground has been reopened. The popular destination has been undergoing construction, hazard tree removal and renovations since 2008.   The area consists of 23 single unit campsites and three double sites for larger groups. It is located on the shore of Hahns Peak Lake, 30 miles north of Steamboat in the Routt National Forest.  The area consists of 23 single unit campsites and three double sites for larger groups. It is located on the shore of Hahns Peak Lake, 30 miles north of Steamboat in the Routt National Forest. For campsites can be reserved by calling 877-444-6777 or by going on-line.