RED FLAG FIRE WARNING FOR NW COLORADO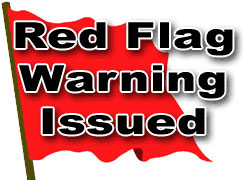 The recent dry weather has put much of Northwest Colorado under a "red flag warning" for fire danger. A red flag warning means that weather conditions for fire danger are either now occurring…or will shortly.  The red flag warning encompasses areas below 7000 feet in Moffat, Rio Blanco and Garfield Counties and will remain in effect at least thorough this evening.
Wyoming rescinds horse inspection requirement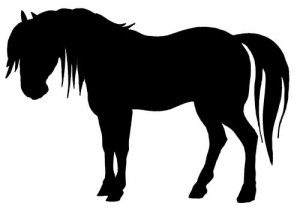 The Wyoming Livestock Board yesterday moved to rescind the requirement that all horses entering the State have an official health certificate issued within 72 hours of importation, and the horse's temperature recorded on the certificate..  The decision was made after the board determined that the risk of non-resident horses exposed to the Equine Infectious Anemia (or EIA-1) virus had receded.  Horses entering Wyoming are now only required to have an official health certificate issued within the past 30 days. Results of a negative test for EIA-1 completed within the past 12 months must be recorded on the health certificate by the veterinarian completing the health papers.
NEW SCHOOL SUPERINTENDENT IN STEAMBOAT
The Steamboat School District has a new superintendent. Bradley Meeks who was previously a school superintendent in Farmington, Minnesota, was signed to a one year contract at last nights school board meeting, and will official begin his new position in July.
Pictured: Dr. Bradley Meeks
WYOMING FLOOD WARNINGS CONTINUES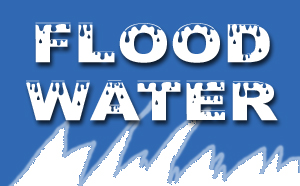 A flood warning in Wyoming continues for the North Platte River near Sinclair and. Saratoga.  Mountain snow melt will continue to produce runoff and high water levels.  The river is expected to remain above flood stage through the middle part of the week. Water levels in the river should start a slow decline tonight.  There is also a flood warning for the encampment river at encampment until Thursday afternoon.  At 6:30 last night the stage was 5.9 feet.  The river is forecast to be at flood stage, which is 6.5 feet,  today, tomorrow…and Thursday….then drop below flood stage Thursday afternoon   at 6.5 feet…expect flooding over lower campsites along the river at lazy acres campground in riverside, minor flooding over Odd Fellows Campground and Baggot Rocks Road.
oil and gas drilling permits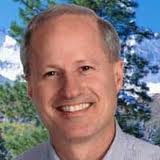 U.S.  Representative, Mike Coffman (pictured) has introduced legislation to streamline the process for getting oil and gas drilling permits on leases of federal land. The trade groups Western Energy Alliance and Colorado Oil and Gas Association support the Colorado Republican's bill. The Bureau of Land Management has said it takes on average 206 days to process a drilling permit application. Coffman's bill would require the permit process be completed in 180 days for the 200 onshore leases with the highest energy potential. Coffman says the U.S. could reduce energy costs by developing its resources. Coffman's entire release is below.
Coffman Unveils Plan to Boost Onshore Energy Production
Bill Directs Feds to Stop Stalling Oil & Gas Production on Public Land
(WASHINGTON) – Congressman Mike Coffman (R-CO) introduced H.R. 2375, the Facilitating American Security Through Energy Resources Act (FASTER), in light of the recent announcement by the Obama Administration to tap into the Strategic Petroleum Reserve to temporarily alleviate rising gasoline prices.  Coffman's legislation would require the U.S. Department of the Interior to accelerate and streamline the approval process for onshore oil and gas production permits on federal lands to produce for domestic oil and gas.
"Instead of depleting our emergency reserves, the Obama Administration should stop standing in the way of allowing Americans to develop our own energy resources," Coffman said.
Coffman's bill would require Department of the Interior officials to identify 200 onshore leases every year that have the highest energy potential and expeditiously move them through the permitting process within 180 days.  The Bureau of Land Management (BLM) claims that it takes, on average, 206 days to process a drilling permit application, but according to Coffman the actual waiting time for many permits is closer to two years.
"Officials in the Obama Administration may deny that they are restricting access to energy resources on federal lands out West but that just isn't true," said Coffman.  "We are sitting on enough of our own energy resources that we could lower energy cost, stimulate the economy, and promote energy independence for the United States, if the government only allowed us to produce them."
Coffman cites a Public Lands Statistics report issued by the BLM in January that he said shows that in 2008, there were over 2,400 new oil and natural gas leases issued on BLM land and 2.6 million acres leased for production, but in 2010, the number of newly issued leases for production dropped to about 1,300 and acres leased dropped to 1.3 million.  In addition, Coffman points to a U.S. Fossil Fuel Resources report released by the non-partisan Congressional Research Service on March 25 that shows that the United States still has the largest combined oil and natural gas energy reserves in the world.
"Our country's abundant onshore natural resources represent not just trillions of dollars in revenue, but also the high-paying jobs that go with it," Coffman said.  "We are sitting on extraordinary resources on our public lands that could be responsibly developed, but this Administration is determined to delay, cancel, or reduce current domestic energy production, all at the expense of our national and economic security."
Coffman's bill has the support of the Western Energy Alliance, an advocacy group that promotes the use and development of natural gas and oil in the West, which estimates that 16,200 potential jobs have been prevented in the American West due to policies that restrict energy resource development on public lands.
"The FASTER Act is a commonsense bill that will enable Interior to identify the reasons high potential leases are being held up and take the necessary steps to ensure production is allowed to proceed to a timely manner," said Kathleen Sgamma, director of Government and Public Affairs for the Western Energy Alliance.
The oil and natural gas industry is often criticized for not producing on all active leases but according to Sgamma, the industry produces from a high percentages of leases – 43 percent—with approximately half of the remaining non-producing acreage being held up somewhere in the regulatory process.
The Coffman measure is also supported by the Colorado Oil and Gas Association (COGA), a trade association of oil and gas developers.
"The Colorado Oil & Gas Association appreciates the focus on improving and expediting leases which can provide an affordable, abundant, reliable, and secure source of energy," said Tisha Conoly Schuller, COGA's president and CEO.
"I served two combat tours of duty in the Middle East with the Marine Corps and saw the volatility of this region firsthand.  It's time for this Administration to let this country develop its own resources so we are not dependent on countries, such as those in the Middle East, who are often unstable and hostile to U.S. interests," said Coffman.
4th of july parade in craig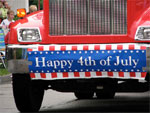 For the first time in many years Craig will have a parade on the 4th of July. The parade, being organized by the Craig VFW, will begin at noon on Monday at the VFW heading west on Victory Way…..turning north on Yampa Avenue…..then east on 6th Avenue…..finally ending at City Park, where there will be a free community barbeque and numerous activities for kids. The Parade will include a marching band, lead by Moffat County High School Band Director John Bolton. The band will consist of high school and middle school students and a number of adults. Anyone interested putting an entry in the parade should contact the Craig VFW.
Sharp remains critical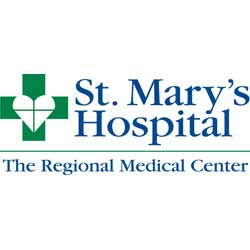 A  Craig man remains in critical condition this today at Saint Mary's Hospital in Grand Junction. 19 year old Steven Sharp, was injured Sunday in a motocross competition south of Craig.  Sharp was initially taken to The Memorial Hospital At Craig before being transported to Grand Junction.
LIGHTNING POSES THREAT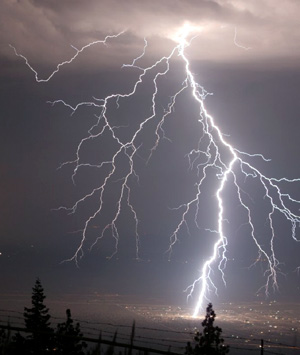 Although the National Weather Service's "Lightning Safety Awareness Week" was last week…the danger lightning poses is year round.  During the past 30 years, lightning killed an average of 55 people per year in the United States. However, because lightning usually claims only one or two victims at a time, lightning generally receives much less attention than more destructive weather related killers. While documented lightning injuries in the United States average about 300 per year, undocumented injuries caused by lightning are likely much higher. To keep you and your family safe you can review the "Lightning – What You Need To Know" tips that follow.
Lightning: What You Need to Know
• NO PLACE outside is safe when thunderstorms are in the area!!

• If you hear thunder, lightning is close enough to strike you.

• When you hear thunder, immediately move to safe shelter.

• Safe shelter is a substantial building or inside an enclosed, metal-topped vehicle.

• Stay in safe shelter at least 30 minutes after you hear the last clap of thunder.
Indoor Lightning Safety Tips
• Stay off corded phones, computers and other electrical equipment that put you in direct contact with electricity.

• Avoid plumbing, including sinks, baths, and faucets.

• Stay away from windows and doors, and stay off porches.

• Do not lie on concrete floors, and do not lean against concrete walls.
Last Resort Outdoor Risk Reduction Tips
NO PLACE outside is safe when lightning is in the area, but if you are caught outside with no safe shelter anywhere nearby the following actions may reduce your risk:
• Immediately get off elevated areas such as hills, mountain ridges or peaks

• NEVER lie flat on the ground

• NEVER use a tree for shelter

• NEVER use a cliff or rocky overhang for shelter

• Immediately get out and away from ponds, lakes and other bodies of water

• Stay away from objects that conduct electricity (barbed wire fences, power lines, windmills, etc.)

• UNDER NO CIRCUMSTANCES should ANY of the above actions be taken if a building or an all-metal vehicle is nearby
If Someone Is Struck
• Victims do not carry an electrical charge and may need immediate medical attention.

• Monitor the victim and begin CPR or AED, if necessary.

CALL 911 for help
mosquito spraying planned for craig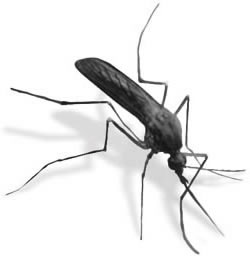 In advance of the 4th of July, mosquito spraying in Craig is planned for this Friday and Saturday…weather permitting. If conditions don't allow the spraying to be completed by Saturday, spraying will continue on Sunday.