AREA FLOODING CONTINUES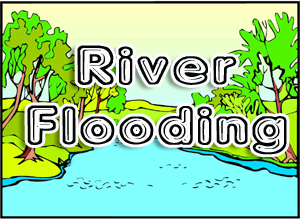 There are still a number of flood warnings in Carbon County  as snow melt continues to produce runoff and high water levels along the Upper North Platte River at Saratoga and Sinclair and on the Encampment River at Encampment. The rivers will remain above flood stage through mid week.  In Colorado,  above normal temperatures will increase snowmelt runoff into early next week. This will keep Routt County creeks…streams and rivers running high through the weekend.  A flood warning remains in effect for the Elk River at County Road 42.  Some locations that will experience minor flooding include Hayden…Oak Creek…Steamboat and Yampa.
TRAVEL DELAYS POSSIBLE IN NW COLORADO

Travelers in Northwest Colorado may need to include some extra time in their travel plans for the next few months as the Colorado Department of Transportation has scheduled a number of projects in the area.  On Highway 13 near  mile-marker 91 at Craig a culvert  replacement project will create single lane closures through July.  On Highway 40 over Muddy Pass 15 minute delays can be expected through September for resurfacing, guardrail adjustments and striping. Delays on Highway 9, north of Silverthorne are expected to end later this week.
RIVER ACCIDENTS CLAIM TWO LIVES OVER THE WEEKEND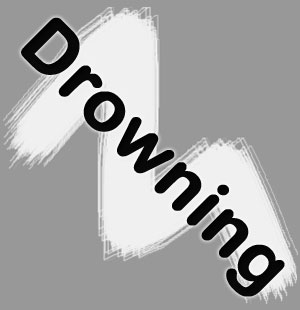 Two people in Colorado died over the weekend in river accidents.  A 31 year old kayaker was found following a daylong search after falling into the Eagle Riiver on Saturday.  The man was reportedly wearing a life preserver and helmet at the time.  In Golden, a 45 year old man who had been body surfing with no gear on drowned yesterday.  Officials encourage anyone getting into the water to use extra caution this is the time of year when rivers and streams are running high and fast.  Below you'll find tips on what to do If you fall in the water or If you see someone fall into a river or stream.
If you fall in the water:
Try to remain calm

Do not waste energy yelling for help after someone has spotted you

Get ready to be rescued by trying to float on your back with your legs straight and your feet pointed downstream

Use your legs to shove yourself away from obstructions

Keep your head up so that you can see where you are going

Watch for obstacles and debris

Most victims who do perish in swift water, die when they get pinned against obstacles, or get trapped in submerged debris or vegetation – try to avoid them if at all possible
If you see someone fall into a river or stream:
Do not jump in or try to save the victim.

Immediately call 9-1-1.

Give accurate information regarding where the victim was last seen, where they fell in, what they were wearing, etc.

Swift water rescue teams will respond as quickly as possible.
If boating or kayaking, please label all of your equipment with your contact information. If you become separated from your boat, kayak, raft, or personal equipment, immediately contact officials to make a report.  Let them know that you are safe and out of the water, and provide a description and the last known location of your missing equipment. Any unattended belongings that are unaccounted for could potentially initiate a lengthy, unnecessary victim search.
WHAT YOU NEED TO KNOW ABOUT FIREWORKS IN COLORADO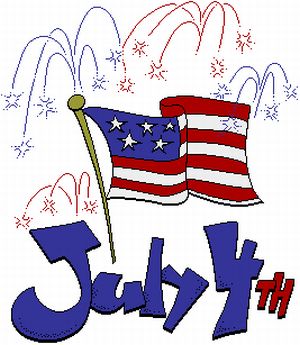 Fireworks season is here and time again to be sure you're aware of fireworks regulations in Colorado.  According to state law, some types of fireworks are legal to possess and others are illegal. Under Colorado state law, any device that explodes or leaves the ground is probably illegal in Colorado. This includes firecrackers, cherry bombs, bottle rockets, M-80s and Roman Candles. Permissible fireworks do not leave the ground or explode. This includes cone fountains, sparklers, toy smoke devices, snakes and glow worms. Also it is illegal in Colorado for anyone under 16 years of age to own or use fireworks. Cities and counties in Colorado may have more restrictive fireworks laws. Contact your local police or sheriff departments for laws in your community. Fines for violating Colorado fireworks laws can be up to $750 and six months in jail. Below are recommendations to help you use fireworks more safely.
To help consumers use fireworks more safely, the CPSC offers these recommendations:
Do not allow young children to play with fire-works under any circumstances. Sparklers, consid-ered by many to be the ideal "safe" firework for the young, burn at very high temperatures and can easily ignite clothing. Children cannot understand the danger involved with fireworks and may not act appropriately in case of emergency.

Older children should be permitted to use fireworks only under close adult supervision. Do not allow any running or horseplay.

Set off fireworks outdoors in a clear area, away from houses, dry leaves, or grass and other flammable materials.

Keep a bucket of water nearby for emergencies and for pouring on fireworks that fail to ignite or explode.

Do not try to relight or handle malfunctioning fireworks. Soak them with water and throw them away.

Be sure other people are out of range before lighting fireworks.

Never light fireworks in a container, especially a glass or metal container.

Keep unused fireworks away from firing areas.

Store fireworks in a cool, dry place.

Check instructions for special storage directions.

Observe local laws.

Never have any portion of your body directly over a firework while lighting.

Do not experiment with homemade fireworks.
primary care physicians shortage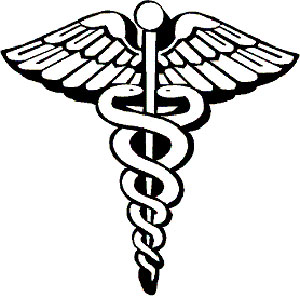 Colorado doesn't have enough primary care physicians, and the shortage is expected to worsen in coming years. Colorado now needs 194 primary care docs in underserved communities – that according to Steve Holloway, director of the Office of Primary Care of the Colorado Department of Health and Environment. Holloway says that "In the next three years the number will more than double."  Colorado Public News found medical professionals and administrators statewide are grappling with a big crunch – because there aren't enough graduating primary care physicians to replace the family doctors about to retire.  The average age of a primary care physician in Colorado is 55. Many of them will be hanging up their stethoscopes in as little as 10 years.  The shortage is expected to worsen in 2014 when the federal health care law is due to add 32 million people to health insurance. Treating their postponed health problems will require more time from primary care doctors.
NEW MEDICAL MARIJUANA REGULATIONS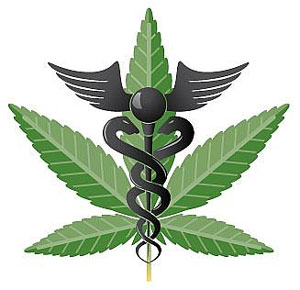 Colorado's marijuana industry will become the nation's most regulated on July 1, and pot shops are scrambling to comply with new seed-to-sale tracking, shorter business hours and mandatory video surveillance for growing plants and finished products. Some of the requirements, such as a grow-your-own regulation forcing pot shops to grow 70 percent of the pot they sell, have already taken effect. But most rules kick in July 1, including background checks for everyone working around medical marijuana to screen out drug felons.  Other rules include video surveillance of both growing marijuana plants and finished pot products, a move to make sure medical pot doesn't end up on the black market. The state also plans to enforce a statewide 8 p.m. closing time for pot shops.