Yampa River Core Trail Closures

The City of Steamboat Springs Parks, Open Space and Recreational Services will be closing sections of the Yampa River Core Trail and other local trails as high water rises this spring.  Each spring, as snow melts and the rivers run higher, various sections of the trail are closed as water exceeds the river banks.  As the flows increase and decrease there will be several closures and re routes on the trail system.  To date, the following sections of trail are closed:
From Dougherty Road to Weiss Drive

The Highway 40 Underpass at Walton Creek

From Stone Lane and Chinook Drive to Highway 40 Underpass

The Rail Road Underpass upstream of Fetcher Pond

From Fetcher Pond to Trafalgar Drive

From Snake Island to the 9th Street Bridge
The 13th Street Underpass
These sections and others may open/close as they reach peak flows.  Please obey all closures and do not try to cross trails with water
GREAT OUTDOORS COLORADO APPROVES $21,840 IN FUNDS IN 2012 FOR steamboat TRAIL MAINTENANCE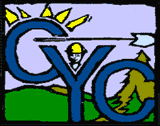 The City of Steamboat Springs Community Youth Corps (CYC) has announced that teens ages 14 -16 will have the opportunity to "earn while they learn" in the summer of 2012 thanks to funding approved by the board of directors of Great Outdoors Colorado (GOCO) last week.   The GOCO board voted to disperse $500,000 in lottery funds statewide to local government and open space organizations for critical outdoor recreation and land conservation projects that will enhance Colorado's trails, parks, open spaces and wildlife habitat. The Steamboat CYC has received $21,840 of those funds to conduct trail maintenance activities on the Yampa River Core Trail and other trails within the Steamboat Springs urban trail network.  In addition to performing valuable trail maintenance activities, teens in the corps will learn job skills, participate in life skills workshops, experience educational programs and participate in career discussions during four weeks of work with two crews of eight kids each.   The CYC youth will have an opportunity to "earn while they learn" by contributing to community service projects.  Statewide, local governments will receive a total of $250,000 and open space organizations will receive $250,000 to hire youth corps to implement land stewardship projects.   "This is good news for our youth, who gain valuable transferable skills and get a great outdoors experience," said Susan Petersen, Recreation Supervisor, Parks, Open Space & Recreational Services.  "And it's good news for our community and environment, which can reap the benefits of our young people's dedication and hard work for generations to come."
MOSQUITO SPRAYING PLANNED FOR SUNDAY EVENING IN HAYDEN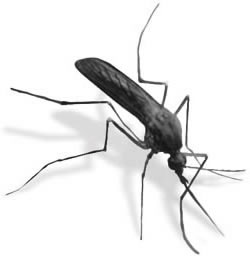 The Town of Hayden has arranged for aerial spraying for mosquitoes.  The Spraying will take place during the evening hours of Sunday, June 26th, or the earliest evening thereafter when weather permits.  A more exact date and time cannot be established, as spraying is contingent upon wind and weather conditions.  Call Hayden Town Hall at 276-3741 for more information.

Butcherknife Creek Floodplain Survey Public Meeting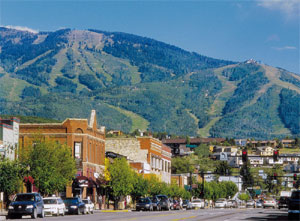 The City of Steamboat Springs will hold a public meeting to present and discuss the City's upcoming topographic survey of the Butcherknife Creek area in downtown Steamboat Springs.  The City was awarded a grant from the State of Colorado to conduct this survey, which will take place during the month of July, and will be the basis of a drainage model for the creek as it flows through town.   The meeting will cover the survey procedure and grant process, and will take place Wednesday, June 29th from 6-7pm in rooms 113 and 114 of Centennial Hall, 124 10th Street, Steamboat Springs.  Landmark Consultants, Inc, the contractor on the project, will also be present to answer questions.  Much of the work will be within private property along Butcherknife Creek.  All property owners, residents and interested public are encouraged to attend.
Bovine Trichomoniasis Update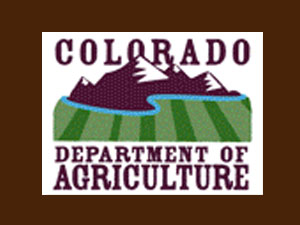 The Colorado Department of Agriculture reminds cattle owners to test their herd for Bovine Trichomoniasis.  "Testing and monitoring herds for trichomoniasis is the best method of controlling this infection," said State Veterinarian, Dr. Keith Roehr.  "Cattle owners should talk to their veterinarian to determine the best management practices for their herd."
As of June 22, 2011, there are currently five positive "trich" locations in Colorado.  So far this year, there have been 10 positive trich cases in seven Colorado counties:  Baca, Bent, Conejos, Costilla, Custer, Las Animas, and Otero. A map detailing trichomoniasis sample submissions by county and the prevalence for trichomoniasis-positive counties can be found at www.colorado.gov/ag.
"The Department has seen a decrease in the number of positive trich cases and is encouraged by these numbers; this shows that the livestock industry and the CDA mitigation efforts have been working," continued Roehr, "but this doesn't mean ranchers should decrease their testing rates.  It is important to remember that this infection does not respect county lines."
TODAY'S Memorial Hospital Foundation Golf Tournament POSTPONED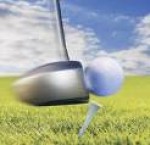 If you were planning to participate in the "Memorial Hospital Foundation's Golf Tournament" today.  Make note, that the tournament has been moved to September as continued high water in the Yampa River has pushed ground water up onto the golf course. Those entered in the tournament should contact the Yampa Valley Golf Course to obtain a refund.