Senator's Udall and Bennett React to Obama's Afgan Speech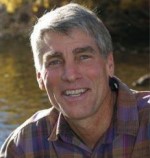 Colorado's Senators both released statements following President Obama's address about Afghanistan on last night.  Senator Udall said that "Coloradans are understandably weary of war, worried about the cost and its impact on our soaring national debt, and increasingly frustrated about the toll it has taken on our troops. It's time to bring the surge troops home, and I wish the president had laid out a more aggressive plan today. After discussing this issue at length with senior military leaders, diplomats, and many experts with years of service in Afghanistan, I think we could safely withdraw 15,000 troops this year without jeopardizing the gains that our men and women in uniform have achieved.
Bringing half of the surge troops home would send two clear and unmistakable messages to the Afghan government. First, it's time for them to take over the security of their own country. Our mission there is not indefinite – and our bank account is already in the red. So it's time for them to begin standing on their own. And second, ensuring that the millions of dollars in aid we're sending to Afghanistan are being used wisely for the purpose we intend, not falling into the hands of insurgents or corrupt officials.
A reduced troop presence doesn't mean that we are any less committed to the security of Afghanistan. But our interests there no longer require the deployment of 100,000 troops, including thousands of brave Colorado service members. We need to focus more of our resources on concerns at home. Coloradans rightly want to know when this is going to end. We should re-dedicate ourselves to ensuring that we're leaving Afghanistan stable and conclude our responsibilities there."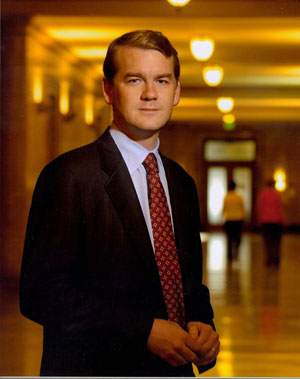 In a release, Senator Bennet said "I have consistently stated that the President must uphold his commitment and begin the process of bringing our troops in Afghanistan home. Tonight's announcement is an encouraging sign that he plans to follow through on that commitment by withdrawing combat troops and support forces from the country in a manner that is sizable, sustained and responsible.
Since 2001, the men and women of our Armed Forces have served admirably in Afghanistan, fulfilling their mission to destroy al Qaeda's safe haven, remove the Taliban government that sheltered al Qaeda and pursue those who planned the terrorist attacks of 9/11. We must do everything we can to ensure that those who have served so bravely are fully supported as they transition home."
tMH Foundation Golf Tournament Postponed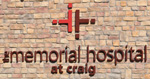 High water is still impacting activity along the Yampa River.  Excessive ground water on the Yampa Valley Golf Course has resulted in the postponement of the Memorial Hospital Foundation's Golf Tournament which was scheduled for tomorrow.  The tournament has been moved to Friday, September 23, 2011. Those entered may contact the Yampa Valley Golf Course to obtain a refund. Contact Foundation Coordinator, Eva Peroulis, at 826-2424 with questions regarding the golf tournament.
EHV-1 Contained in Colorado – Discovered in wyoming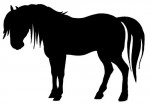 The Colorado Department of Agriculture's State Veterinarian's office has released a number of quarantine and hold orders associated with the recent spread of the "Equine Herpes-virus"in the state; the disease is considered contained within Colorado and no new cases have been confirmed in the last 30 days. According to the State Veterinarian, "This is great news for Colorado's horse industry and it seems this disease hit its peak in May".  Horse owners still need to be aware that travel requirements for horses entering Colorado do remain in effect until further notice.
Wyoming's first confirmed case of equine herpes virus 1 this year has been found in a Johnson County horse.  The horse was isolated from others and the area is under quarantine. According to authorities, another horse from the same place was destroyed due to symptoms of the virus.  Horse owners are reminded that Wyoming requires all horses to be inspected by a veterinarian 72 hours before entering the state.
Travel Tips for Horse Owners Traveling To or From Colorado
1.       Contact the State Veterinarian's Office of the destination state to find out if travel requirements have changed for that state.
2.       Call organizers of the event to see if they have new health requirements.
3.       If traveling, practice appropriate biosecurity measures.  Biosecurity tips may be found at the link below.
4.      Isolate any new animals and those returning to the home premises for three weeks when possible.
5.      Use separate water, feed supplies and equipment.
Link to additional resources
A DOZEN COLORADANS EXPOSED TO MEASLES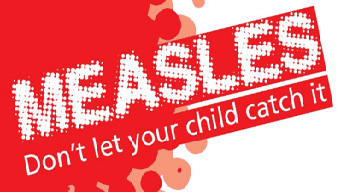 Health experts say the rate of Americans contracting the measles is at its highest in 15 years.  Much of that is due to international travel, as outbreaks have been reported in Europe, Africa, and Asia.  Most recently, 12 Coloradans were exposed to the virus on a flight to Denver International Airport this month.  Doctors recommend anyone traveling abroad to get immunized, including children as young as 6 months.  Adults and children should receive two vaccinations before doing any international traveling.  The Measles vaccination (MMR) is available at Northwest Colorado Visiting Nurse Association for $14 for ages 6 months and up. Please call 970-824-8233 in Craig or 970-879-1632 in Steamboat Springs for more information or to make your appointment.
WEBSITE LAUNCHED TO HELP THOSE WITH MEDICAL, FOOD, AND CASH ASSISTANCE

The Governor's Office of Information Technology announced yesterday that the second phase of the "Program Eligibility and Application Kit" or "PEAK" website has been launched. PEAK is an online service where Coloradans may screen themselves and apply for medical, food, and cash assistance programs. The website is intended to reduce barriers for people applying for programs like Medicaid, food assistance, and Colorado Works; eligible applicants can get services faster and easier.   For more information about PEAK visit Colorado.gov/PEAK.
STRINGS MUSIC DIRECTOR TO JUDGE INTERNATIONAL COMPETITION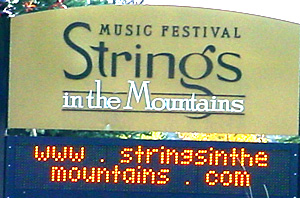 The Music Director of the Strings Music Festival is judging an international music competition.  Andreas Cardenas will serve as a juror in the International Tchaikovski Competition in Moscow, Russia.  Cardenes is no stranger to the competition; he took 2nd prize in the violin competition in 1982.  The event features pianists, violinists, cellists and vocalists between the ages of 16 and 30, from all over the world.  After the competition, Cardenes will return to Steamboat for the Strings Festival season.  The first performance will feature Cardenas leading the Steamboat Orchestra July 8th.
ROCKY MOUNTAIN POWER TO INCREASE RATES IN WYOMING

Electricity rates charged by Rocky Mountain Power will increase beginning Sept. 22.  Yesterday the three-member Wyoming Public Service Commission approved a settlement agreement between Rocky Mountain Power and more than a dozen groups that objected to the utility's original request.  Representatives of most of the interveners testified Monday that they supported the settlement.  The deal will result in a $44.6 million rate hike for Rocky Mountain Power customers in Wyoming, less than half the original $97.9 million request.
AREA HEALTH CARE COVERAGE UP 8 PERCENT THIS YEAR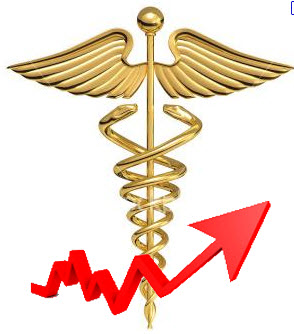 It keeps getting more expensive to stay healthy as the cost of  health care coverage on the Western Slope has risen an average of 8 percent over 2010 levels, down from an increase of 10 percent last year, that, according to a survey by the Mountain States Employers Council's.  Despite the rising costs, the survey showed that employers continue to pick up most of the tab for health insurance – covering 84 percent of the premium for employee coverage and 67 percent of the premium for family coverage.  To control costs, employers have raised deductibles, co-pay levels and increased employee contributions for premiums. According to the survey, Western Slope employers passed 22 percent of the increase to employees.