MARIJUANA BAN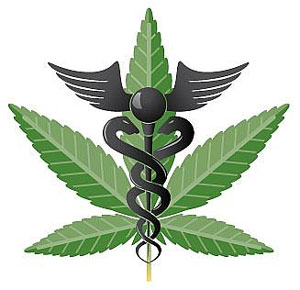 No new medical marijuana facilities will be popping up in the unicorporated parts of Routt County for a while.  The Commissioners voted this week to ban new facilities to stem, what they see as a growing safety concern for children.  The ban doesn't affect already established businesses, but the commissioners seem to be going after existing dispensaries too.  They also plan to draft a ballot question so voters can decide whether Aloha's, the dispensary located in Milner, can stay.  Dispensaries in Steamboat are also under the gun.  They'll be allowed to continue operating at least until city voters decide their fate.  The county ban makes permanent, a moratorium the commissioners had placed against new establishments.
WATER PROJECTS FUNDED

The Colorado River District Board of Directors has decided to give a total of 250-thousand dollars to a number of water projects around the state in the form of grants.  15-thousand 500 of that will go toward the Lederhause East Field Sprinkler System in Routt County.  The project includes converting flood irrigation to a more efficient sprinkler system, reducing runoff containing silt and salts.  It's also expected to improve wildlife habitat in the area.  The money will help to improve the water flow and create head pressure for the sprinkler system.
FIREWOOD SALE PROVIDES CHANCE TO CLEAN UP AFTER PINE BEETLES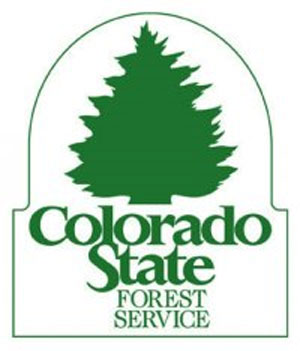 The Colorado State Forest in north-central Colorado is selling self-serve permits now through September for beetle-kill firewood at $10 per cord. The low fee is designed to encourage citizens to meet their wood-burning needs by utilizing the build-up of dead wood in the State Forest, as part of a forest management plan intended in part to reduce the fuel available for an intense wildfire.
Clearing dead trees also provides young, living trees more light, which encourages growth and enhances wildlife habitat. The State Forest has 28,000 acres of lodgepole pine, a majority of which has been impacted in recent years by mountain pine beetles.
Those harvesting the dead lodgepole pine trees should come prepared with a chainsaw, personal protective equipment and a willingness to work hard. CSFS foresters have already felled the beetle-kill trees in the five-acre sale area, but permit holders will need to cut or "buck" the felled trees into preferred lengths and load them onto their personal truck or trailer.
In addition to helping clean up the area, another advantage to utilizing this wood is that people can be certain that the wood is safe to transport without spreading the beetles. Only trees no longer housing live bark beetles or their larvae have been identified for removal.
The Colorado State Forest, a state trust property, runs along the west side of the Medicine Bow Mountains and offers 71,000 acres of forest, jagged peaks and alpine lakes with miles of access trails. While responsibility for recreation management at the State Forest falls under the jurisdiction of Colorado State Parks, the CSFS is responsible for forest management.
Coloradans who make the trip to gather firewood can take advantage of summer recreational opportunities the park offers, including camping, hiking, fishing and wildlife viewing. North Park and the adjacent forest are unofficially known as the moose viewing capital of Colorado, with more than 600 resident moose that can be viewed year-round. A Colorado State Parks pass is required to recreate in the State Forest, but not to gather firewood with a permit.
Interested woodcutters can buy a $10 permit and pick up a map of the firewood area on a self-serve basis at the CSFS office located at 59228 Highway 14, 6 miles west of Cameron Pass and adjacent to Ranger Lakes. For more information about the State Forest firewood program, call 970-723-4505.
SUMMER HEAT CAN BE A KILLER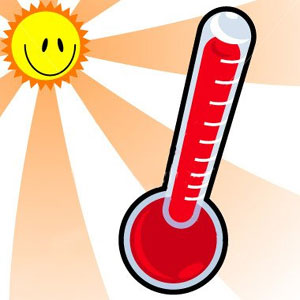 In 2010, there were nearly 50 children in the United States who died in vehicle hyperthermia (heat) related incidents.   Tragically, in the past
week alone there have been 5 juvenile vehicular heat deaths across the
nation, bringing the year's total to 15. An examination of national media reports about the 494 child vehicular heat deaths for a 13 year period (1998 through 2010) shows the following circumstances:
.         51% – child "forgotten" by caregiver (253 Children)
.         30% – child playing in unattended vehicle (150)
.         17% – child intentionally left in vehicle by adult  (86)
.         1% – circumstances unknown (5)
Please help us promote this campaign that could help save kids, as well as many adults.
More information about heat safety can be found at
http://www.crh.noaa.gov/lmk/?n=noaaexcessiveheat
PUBLIC WORKS DEPARTMENT TO FILL PARKING LOT CRACKS NEXT WEEK

The City Public Works Department in contract with Bonneville Asphalt & Repair will be crackfilling thirty three city-owned parking lots beginning next Monday, June 27th and going through Sunday, July 3rd.  A complete list of parking lots impacted and a schedule of work is listed on the Public Works page of the City of Steamboat Springs website at http://steamboatsprings.net/departments/public_works.   Please make alternative parking arrangements accordingly.  Schedule is subject to change due to unforeseen circumstances.  For more information, contact Danny Paul in the Engineering Division at 970-871-8210.
CONTACT INFORMATION:
Public Works Engineering Division
Danny Paul – 970-871-8210
2011 Steamboat Springs Youth Bike Rodeo
Steamboat Springs, Colorado—
The 2011 Steamboat Springs Youth Bike Rodeo will take place on Saturday, June 25th at 10:00a.m. at the Stockbridge Transit Parking Lot.  The Bike Rodeo will feature events and safety education stations including the following:
Skills Tests

Rules of the Road

Mechanical Check

Safety Village

Bike Registration by SSPD

Prizes

Refreshments
Sponsors of the event include the Steamboat Springs Community Service Officers, Optimist Club, Routt County Riders, Wal-Mart, Ski Haus, Orange Peel Bike Shop, Steamboat Ski & Bike Kare, Wheels Bike Shop, Ace at the Curve, Honey Stinger and Smart Wool.  For more information contact Rob MacCarthy at 879-5283 or Tom Whiddon at 879-4344, ext. 191.
Contact Information:
Rob MacCarthy – 879-5283
Tom Whiddon – 879-4344, ext. 191
NIGHT OF TEEN FUN PLANNED IN CRAIG

Grand Futures Prevention Coalition is teaming up with Bear River Young Life for an evening of fun tonight.  Teens who will be in high school when classes start back up, and those who graduated this year, are invited to their Wacky Wednesday Summer Fun.  The night will include a huge slip and slide, the water to which will be proveded by Craig Fire/Rescue.  It's free, and starts at 7 tonight at Moffat County High School.