WHITTLE THE WOOD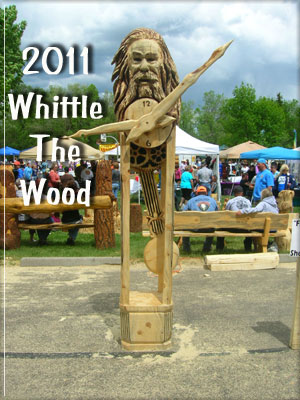 Despite an hour and a half delay in the music and a little mid afternoon rain, the Whittle the Wood Rendevous was a big success Saturday.  Thousands showed up to Craig City Park to check out the latest carvings and enjoy an afternoon of live music from the Denver band "Filthy Children" and the southern rock band "The Outlaws."  The Carver's Choice Award was given Faye Bratten for the piece called "Ultimate Sacrifice".  The judges gave 3rd place to Forest Dorman for "Passion of the Pack", 2nd place went to Bongo Love for "Love is a Wonderful Thing", and both the 1st place award and the People's Choice award went to Shelton Roberts for "Father Time".  The Bear River Young Life and Colorado Cruisers Car Show was also a success.   The cars took up two full blocks of Yampa Avenue.  You can see the winning carvings, plus over 100 other pictures from Wittle the Wood and the car show in the gallery above.
STEAMBOAT DEATH

A 59 year old Utah man was found dead near an Emerald Mountain trail last week.  Steamboat police say David Draper was visiting the area with friends and family, when he went for a bike ride.  Another couple on the mountain found on top of his bicycle.  There is no indication yet as to the cause of death.  The trail was temporarily closed while police conducted their investigation of the area.
NEW PRINCIPAL IN HAYDEN

The Hayden School District has chosen their new Secondary School Principal.  Gina Zabel was promoted to the spot Friday.  Zabel has worked for the district for over 15 years, starting as a music teacher in 1994.  She has moved up the ranks, and was the middle school principal until last year.  It was that experience that secured her new job, as others she had worked with testified to her competence.  Zabel will officially take charge August 15th.  The Steamboat School Board hopes to choose a news Superintendent tonight to replace Shalee Cunningham.
HIGH SCHOOL RODEO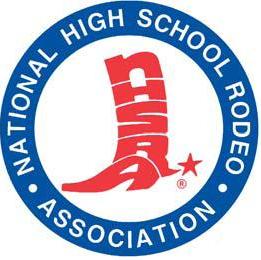 Two Moffat County High Schoolers have made the cut for the National High School Rodeo Finals.  The state finals were held at the Moffat County Fairgrounds this weekend, with over 100 athletes taking part.  Garrett Buckley and Wyatt Uptain both ride saddle bronc.  In yesterday's championship round, Buckley finished first with a score of 74.  That got him a spot on Colorado's national team, which will compete in Gillette, Wyoming next month.  Uptain scored a 60, enough to join Buckley at Nationals.  Two other Moffat County participants also competed over the weekend, but didn't make the cut.
CONGRESSMAN SCOTT TIPTON'S STATEMENT ON ONE YEAR ANNIVERSARY OF PRESIDENT'S "RECOVERY SUMMER"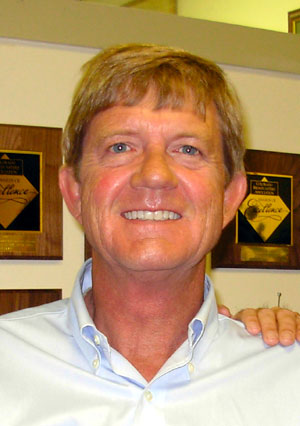 9.1 percent of Americans out of work; 44,587,321 relying on food stamps—highest number in history
Washington – Congressman Scott Tipton (CO-03) issued the following statement on the one year anniversary of the Democrats' self-proclaimed "Recovery Summer."
"On this one year anniversary of the Democrats' 'Recovery Summer,' one in seven Americans are receiving food stamps, and unemployment has been stuck over a staggering 8 percent for 28 consecutive months.  While Democrats continue to close their eyes to the root of their failed economic policies—a complicated and unfair tax code, runaway spending and regulations that continue to fuel uncertainty for job creators—Republicans have put forward a plan based on proven results.
"The answer is not going to be found in more spending, or in regulations and tax increases that punish growth and recovery, but in the very solutions that made the U.S. the richest, freest and the most powerful nation on the face of the earth.  Recovery will be carried out through the resolve of the hardworking American people and the free enterprise system. We must reduce our debt to increase certainty, repeal job-killing regulations and red tape, and get government out of the way so that America's job creators can get people back to work."
8,105 COLORADO DRIVERS GET COSTLY REMINDER TO BUCKLE UP
DENVER – The Colorado State Patrol and law enforcement agencies across the state issued 8,105 seat belt citations to drivers during the Click It or Ticket campaign, May 23 – June 5th.  The effort was part of the national mobilization aimed at saving lives by convincing more people to buckle up.  During the two-week enforcement period, 11 drivers and passengers died in crashes in the state, and nine of them were not wearing seat belts.
"Writing tickets for not buckling up is something we don't like to do, but we know it's necessary to remind some people that it's a law that could save their life," said Col. James Wolfinbarger, Chief of the Colorado State Patrol. "Seat belts are the best defense from a drunk driver, a distracted driver or simply your own driving error.  Take two seconds each time you get into your vehicle, and please make sure all children are properly restrained in the appropriate child safety seat."
Out of the 8,105 citations, 519 were for unrestrained children, 397 for teens and 7,189 for unbuckled adults. The minimum fine for not wearing a seat belt in Colorado is $65.  A citation for unrestrained children is $82 per violation.
Seat belt tickets were not the only result of the Click It or Ticket enforcement. Agencies also report 41 fugitive arrests, 42 drug arrests and 139 DUI arrests.
Since Click It or Ticket started in 2002, seat belt use in Colorado has increased from 72% to 82.9%. There has also been a 56% decline in unrestrained deaths—380 in 2002 and 166 in 2010.
For information about seat belt laws and the number of seat belt citations per agency, visit www.seatbeltscolorado.com.
YVEA HAS NEW BOARD MEMBERS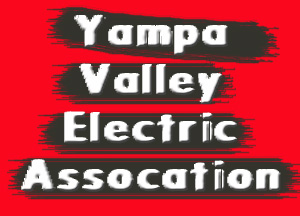 Those that showed up to Yampa Valley Electric Association's annual meeting elected 3 new members to the board.  The meeting was held Saturday in Hayden.  76 people showed up, a higher attendance than in years past.  Larry Ellgen beat out Marilynn Hill for the District 2 seat, which covers the northern part of Moffat County and the City of Craig.  Tom Fox beat Bill Haight for the District 6 seat, which covers north Routt County and the city of Steamboat, and Mike Brinks was unnopposed for the District 3 seat, covering the city of Craig.
COLORADO EMPLOYMENT SITUATION – MAY 2011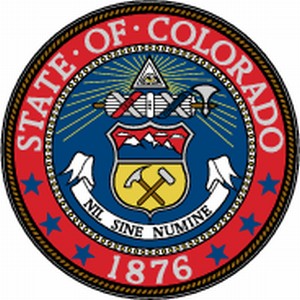 Employers in Colorado added 4,200 nonfarm payroll jobs from April to May for a total of 2,234,300 jobs, according to the survey of establishments. Government added 900 payroll jobs and the private sector increased by 3,300.
The unemployment rate decreased one-tenth of a percentage point to 8.7% based on household survey results. The labor force decreased by 100 to 2,692,200 and total employment increased 4,700. The increase in total employment and the slight decline in labor force caused the number of unemployed to decline by 4,800. The national unemployment rate increased from 9.0 to 9.1 percent over the same period.
Over the year, the average workweek for all employees on private nonfarm payrolls increased from 34.8 to 35.1 hours and average hourly earnings decreased from $23.97 to $23.88.
The largest over the month private sector job gains in May were in construction and trade, transportation and utilities. The largest decline was in other services.
Over the year, nonfarm payroll jobs increased 7,700 with an increase of 16,300 in the private sector and a decline of 8,600 in government. The largest job gains were in education and health services, leisure and hospitality, and trade, transportation and utilities. The largest declines were in construction, information and financial activities.
Over the year, the unemployment rate is down two-tenths of one percentage point from 8.9 percent in May 2010. The number of Coloradans participating in the labor force declined 4,000, total employment increased 3,200 and the number of unemployed decreased 7,200. The national unemployment rate declined from 9.6 to 9.1 percent from May 2010 to 2011.
All Colorado estimates from the establishment and household surveys, including greater geographic detail, are available at: http://lmigateway.coworkforce.com/lmigateway. Estimates for all states and the nation are available at: http://www.bls.gov.
The June 2011 Employment Situation will be released on Friday, July 22, 2011.