MOUNTAIN LION CITING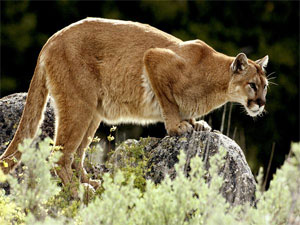 The Colorado Division of Wildlife says a mountain lion has been spotted on Emerald Mountain, something that doesn't happen often.  Wildlife officers say mountain lion sightings are rare, but are usually reported on Mount Werner.  However, many elk calve on Emerald Mountain, and mountain lions consider the calves easy prey.  DOW officers say if you come into contact with a mountain lion you should act large and try to intimidate the animal.  They say you should never turn and run.  The DOW doesn't plan to do anything about the lion, unless it becomes aggressive toward humans.
LOCAL GOVERNMENTS TO RECEIVE $375 MILLION TO COMPENSATE FOR TAX-EXEMPT FEDERAL LANDS
2011 Payments to Counties Largest Amount Ever Appropriated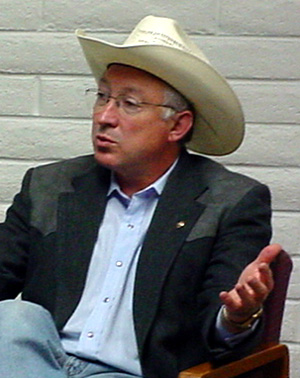 Secretary of the Interior Ken Salazar announced today that more than 1,850 local governments around the nation will receive payments totaling $375.2 million under the Payments in Lieu of Taxes (PILT) program this year to compensate them for non-taxable federal land in their jurisdictions. "During these challenging fiscal times, these payments will help local communities across the nation continue to fund essential services, such as firefighting and emergency response programs, and allow for additional improvements to school, road and water systems ," Salazar said in announcing the allocations.  "These communities provide significant support for federal lands throughout the year and PILT funding seeks to compensate them for the foregone revenue from these lands."  The Interior Department collects about $13 billion in revenue annually from commercial activities on federal lands, such as oil and gas leasing, livestock grazing and timber harvesting.   A portion of these revenues are shared with states and counties in the form of revenue-sharing payments.  The balance is deposited in the U.S. Treasury, which in turn pays for a broad array of federal activities, including PILT funding to counties.   Payment eligibility is reserved for local governments (usually counties) that contain nontaxable federal lands and provide vital government services, such as public safety, housing, social services, transportation and the environment.
A complete list of funding by state and county is online at http://www.doi.gov/pilt
This year's PILT program is funded at full entitlement levels under the Emergency Economic Stabilization Act of 2008, which enacted a five-year authorization for full funding of the PILT program.  Using a formula provided in statute, the annual PILT payments to local governments are computed based on the number of acres of federal entitlement land within each county or jurisdiction and the population within that county or jurisdiction.  The lands include the National Forest and National Park Systems, those managed by the Bureau of Land Management, those affected by Corps of Engineers and Bureau of Reclamation water resource development projects, and others.  Individual county payments may vary from the prior year as a result of changes in acreage data, which is updated yearly by the federal agency administering the land, and population data, which is updated using data from the U.S. Census Bureau.  For purposes of calculating the 2011 payment, the per acre amounts are adjusted for inflation from the 2010 payment of $2.40 per acre and thirty-three cents per acre to $2.42 and thirty-three cents per acre, and the population variables are adjusted from $64.56 – $161.38 to $65.20 – $162.98 per capita.  The 2011 authorized level is $375.6 million.  This includes $400,000 for program administration and $375.2 million for payments to counties.  The computation also adjusts the payment for the level of prior-year revenue payments and the amount that a county receives under Sections 6904 and 6905 of the PILT Act.  Revenue payments are federal payments made to local governments under programs other than PILT during the previous year.  These include those made under the Refuge Revenue Sharing Fund, the National Forest Fund, the Taylor Grazing Act, the Mineral Leasing Act, the Federal Power Act, and the Secure Rural Schools and Community Self-Determination Act of 2000.  Sections 6904 and 6905 provide additional payments for additions to the National Park System and National Forest Wilderness areas.  As a result of increases in Forest Service timber payments, reductions in PILT entitlement land, expiration of section 6904/5 payments and payments falling below the $100 threshold, the total 2011 PILT payments to the following three states and one territory will be lower than their 2010 payment:  Maryland, Minnesota, Missouri, and Puerto Rico.
FRATERNITY MEN CYCLE FROM COAST TO COAST TO BENEFIT PEOPLE WITH DISABILITIES
A Journey of Hope to Enhance the Quality of Life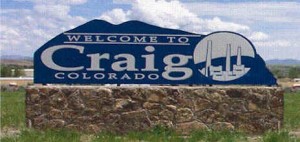 On Thursday, July 30, a team of fraternity members participating in the Journey of Hope, presented by KRG Capital, Thule, and Case Logic, will arrive in Craig as part of a nine-week, 4,000-mile cycling event across the country to raise funds and awareness for people with disabilities.  The team will arrive in the afternoon after a 90 miles ride from Dinosaur. The arrival will be at the Boys and Girls Club at 2:00 p.m. for a presentation on bike safety and Kids on the Block, a disability awareness-raising puppet show. That evening, cyclists and crew members will have dinner and a Friendship Visit with Horizons at 6 p.m.  Friendship visits are events where team members and people with disabilities participate in activities that everyone can enjoy.  The Journey of Hope is a program of Push America, the national philanthropy of Pi Kappa Phi Fraternity, which raises funds and awareness for people with disabilities. The Journey of Hope team consists of men from Pi Kappa Phi chapters across the country. The team will cycle an average of 75 miles per day, beginning in San Francisco and ending in Washington, D.C., on August 13.  For the team, the real journey will not be on a bike, but spending time with the people for whom they are riding. The Journey of Hope team members will spend every afternoon with people with disabilities in many different community events and activities. These men are striving for community inclusion of people with disabilities and are helping to break the barriers of society that keep people of all abilities from living life to the fullest.  Push America was founded in 1977 with the hope of committing its members to enhance the lives of people with disabilities. With the combined efforts of sponsors and individual team members, this year's Journey of Hope will raise more than $500,000 on behalf of people with disabilities. Push America and Pi Kappa Phi have raised more than $15 million to date and continue to be on the cutting edge of the disability movement.
For more information about this event or more on Push America's summer programs, please contact Matt Martyn at (704) 504-2400 ext. 159 or log on to www.pushamerica.org.
WHITTLE THE WOOD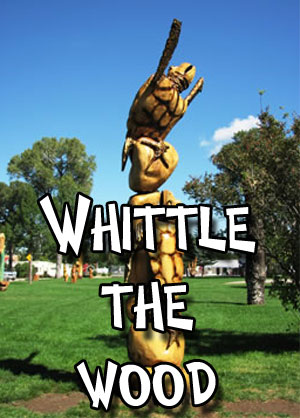 The Whittle the Wood Rendezvous is tomorrow at Craig City Park.  Different from years past, there will be no outside alcohol allowed in the park.  The park area will be fenced off between the pool and the VFW.  Gate monitors will be checking coolers to make sure no one brings alcohol in.  There will be a beer garden, run by the Craig Chamber and the Parrotheads.  Woodcarvers will start finishing up their creations at around 10 tomorrow morning.  Results of the judging will be announced during the live music, which features "Filthy Children" at 3 and southern rock band "The Outlaws" at 5.
COLORADO TOURISM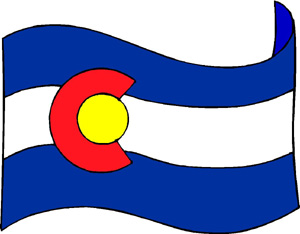 Colorado and Denver set new records for overall visitors, overnight visitation and visitor spending in 2010, according to a profile of Colorado and Denver visitors by research firm Longwoods International commissioned by the Colorado Tourism Office and VISIT DENVER.  With a slower than anticipated post-recession recovery nationwide, Colorado bucked several national trends.
- Colorado remained the country's top-ranked ski destination, with a 20
percent share of all overnight ski trips, an increase over 2009 (19.7
percent).
– Colorado outperformed the national average for outdoor and city trip
segments. Colorado saw record increases in total visitors, domestic
overnight visitation in 2010.
– Colorado welcomed a record 55.1 million visitors in 2010, a 6.1 percent
increase over 2009 and the highest total number ever reported. Of these, the state welcomed 28.9 million domestic overnight visitors, a five percent
increase over 2009 and also a new record.
– Colorado's marketable trips in 2010 grew by four percent over 2009 to
13.8 million visits, setting a new record. Marketable trips are defined as
travel that is influenced by marketing efforts and are not comprised of
visitors who are visiting friends or relatives or business travelers.
– Day trips to and within Colorado rose by nine percent in 2010 to 26.2
million trips, up from 24.2 million trips in 2009, another record number.
– Tourism expenditures rose five percent over 2009 to $8.8 billion. This
is an impressive number, given that aggregate spending by domestic visitors
in Colorado in 2009 was down 11 percent over 2008.
– Meanwhile, business travel to Colorado rose by three percent to 3.5
million trips, which was not on pace with the national growth, but
represented a welcome improvement following the sharp decline in 2009.
"We were very excited to see record numbers in terms of overall visitors, domestic overnight visits and, most importantly, visitor spending in Colorado. It also reinforces the fact that we must be aggressive with funding our marketing efforts at a time when other states like Washington and Texas have had significant cuts in their overall marketing spend," said Al White, director of the Colorado Tourism Office.
ATHLETIC DIRECTOR SELECTED
Moffat County High School has a new Athletic Director.  Social Studies teacher Jeff Simon will take over the position, and fill an assistant principal spot.  This is Simon's second stint as Athletic Director.  The school board felt Simon was the most qualified candidate, primarily because he is local.  They wanted stability at the position, and therefore were looking for someone who would hold the position for many years.  Simon won't be back in the classroom when school begins again in the fall.
CAR SHOWS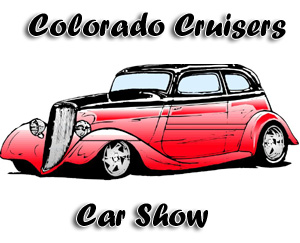 If you're into car shows, this is your weekend.  The 23rd Annual Mustang Round-up starts today in Steamboat.  Hundreds of Ford Mustangs will be on display throughout the weekend.  The Autocross is today in the Meadows Parking Lot, while the Show and Shine is tomorrow along Lincoln Avenue.  In Craig, the Bear River Young Life and Colorado Cruisers Car and Motorcycle Show is tomorrow.  Cars will be lined up on Yampa Avenue, between 4th Street and Victory Way.  Prizes will be given away in various categories.  Organizer David Pressgrove says people from all over the country will be bringing cars to the event, and says there could be up to 150 cars on display.
HIGH SCHOOL RODEO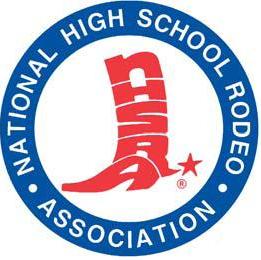 Today is day 2 of the High School Rodeo Championships, but there won't be much going on for spectators.  The first round of the championships were held yesterday, so the kids will get somewhat of a break before round 2 tomorrow.  Today's events include cutting at 9 this morning, scholarship interviews at 11, and the queen contest at 1.  The participants will attend a dance tonight at the Pavillion.  Tomorrow's performances are at 10 in the morning and 8 at night.  The championship round will be Sunday morning at 10.  All events are at the Moffat County Fairgrounds.
STEAMBOAT PRO RODEO SERIES

The Steamboat Springs Pro Rodeo Season gets started tonight.  The series runs on Friday and Saturday nights for 10 weeks throughout the summer at Romick Arena.  Tonight's rodeo starts at 7:30.  The performance will be preceded by live music and a barbecue.