STEAMBOAT DROWNING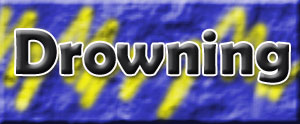 On June 15, 2011, at 4:03 p.m., the Steamboat Springs Police Department was notified of a male who appeared to have fallen into Soda Creek, on the Northwest corner of 12th Street and Lincoln Avenue, while trying to get onto his bicycle.   Search and rescue operations got underway immediately in a joint effort with the Steamboat Springs Police Department, Routt County Sheriffs Office, Steamboat Springs Fire Rescue and Routt County Search and Rescue.  The body of a 58-Year old male was located by the Search and Rescue effort, in the Yampa River, behind Sleepy Bear Trailer Park, at 4:41 p.m., with the assistance of a Kayaker who was on the river at the time.   The body was retrieved from the Yampa River around 4:48 p.m. and the man was transported to Yampa Valley Medical Center, via ambulance, where he was pronounced dead at 5:10 p.m.  The deceased man was initially identified through his bike registration and recognition by officers on scene.  The identity of the man is not being released until next of kin has been notified.  It is believed the male resides in Steamboat Springs, CO.  No additional information is being released regarding this incident by the Steamboat Springs Police Department.  The incident is under investigation and appears to be a cold water drowning.
TWENTYMILE POWER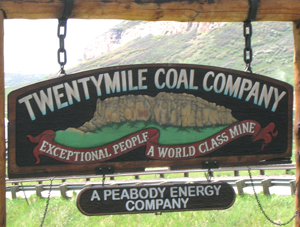 Twentymile Coal Mine has temporarily shut down their operations after a fire Tuesday night cut electricity to the mine.  Mine officials say a blown transformer was to blame, and it was a critter that wandered into the substation and caused the problem.  The damage is estimated at about half a million dollars.  Crews are working to repair the transformer, but can't say exactly when thing will be back to normal.  Power outages also struck the Craig, Hayden, Baggs, Hamilton, Elk Springs, and Steamboat areas yesterday.  The Steamboat outage was caused by high winds that blew trees into power lines.  An 11-minute massive outage yesterday effected nearly 10-thousand customers in Colorado and Wyoming.
NORTHWEST COLORADO FIRE MANAGEMENT UNIT READY FOR FIRE SEASON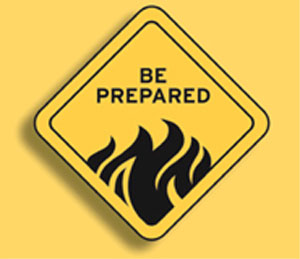 Fire officials in northwest Colorado have been preparing for the impending wildfire season for several months by hiring seasonal fire staff, training and refurbishing equipment and fire engines.  A National Wildfire Preparedness Review was conducted last week by fire specialists from around the country.  The NWCFMU, which includes the Craig Interagency Fire Dispatch Center, met or exceeded qualifying standards for wildfire operations and communication.  "We are set up and ready to go for fire response and management", said Colt Mortenson Fire Management Officer for NWCFMU.  "In fact, we have already sent crews and engines to support incidents in Colorado and other states."  Available for wildfire response this season are: three Bureau of Land Management engines in Craig, two BLM engines stationed in Meeker; one US Fish and Wildlife engine stationed at the Browns Park Refuge; two Dinosaur National Monument engines; two US Forest Service Engines; two squads or hand crews consisting of five crew members from BLM and USFS; and the Craig Interagency Hot Shot Crew. Several engines or fire personnel are supporting firefighting efforts in Texas, AZ, GA, Colorado, and New Mexico.  The Craig Hot Shots have just returned from Callie Marie Fire in southern Colorado and will most likely be reassigned to another incident by the end of the week.  Fire danger is moderate in Grand, Jackson, and Routt counties and the eastern half of Moffat County.  In western Moffat County and Rio Blanco County fire danger is now high.  The moisture content in vegetation is average or above in areas at higher elevations and beginning dry at lower elevations. As winds and warmer weather continue the vegetation will dry and begin curing.  Cheat grass is already cured in areas and there is an abundant crop due the wet spring.  While an average fire season is expected with the highest potential for wildfires in July and August, fuel moistures will drop beginning at lower elevations in western Rio Blanco and Moffat counties as we move further into the summer months.  Fire restrictions are in effect in many Colorado counties as fire danger is extreme in areas across the Front Range.  People are reminded to check with local land management agencies and officials when planning outdoor activities or traveling in order to be compliant with local ordinances.  Always use caution with fire outdoors and avoid burning on windy days.  Stands of dead or beetle killed lodgepole pine trees also pose a hazard as they become weak and fall, especially during windy conditions.
HIGH SCHOOL RODEO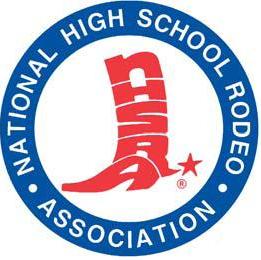 Events start today for the State High School Rodeo Championships in Craig.  Today's performances are at 10 this morning and 8 tonight.  Tomorrow's schedule is relatively lighter, with cutting at 9, scholarship interviews at 11 and the queen contest at 1.  There wil be two more performances Saturday, and the chamionship round starts at 10 Sunday morning.  All events are at the Moffat County Fairgrounds and the public is welcome.  It's 20 dollars for those 11 and older.  Those ten and under, senior citizens, and junior high rodeo members can watch for free.
WHITTLE THE WOOD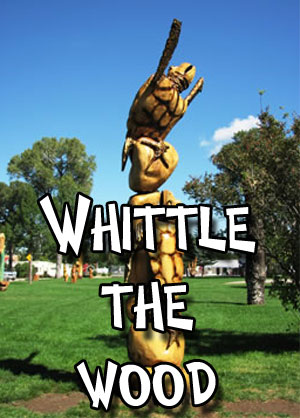 Woodcarvers are hard at work with their creations at Craig City Park.  Slowly, the images are taking shape as each tries to win this year's top recognition.  The Whittle the Wood Rendezvous takes place Saturday.  The awards ceremony will be held between concerts by "Filthy Children" and southern rock band "The Outlaws".  Organizers want to remind citizens that they will not be able to bring alcohol with them this year, as in years past.  A beer garden will be on site, manned by the Craig Chamber and the Parrotheads.  The music starts at 3 Saturday.
CRAIG VETERANS TELEHEALTH CLINIC REMAINING OPEN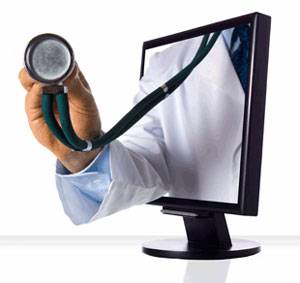 Contrary to rumor, the Craig Veterans Affairs TeleHealth Clinic is not closing.  The clinic had to cancel onsite podiatry care due to staffing limitations and restrictions on what services can be provided at TeleHealth Clinics.  Veterans who were seen for foot care at the TeleHealth Clinic will now be seen at the Grand Junction VA Medical Center. The ambulatory surgery clinic staff will schedule these patients as needed.   Veterans who require assistance with transportation to the VA Medical Center can call the Moffat County Veteran Service Officer at 970-824-3246.
The Craig VA TeleHealth Clinic is located at 785 Russell Street, Suite 400, Craig , Colorado 81625. Their phone number (970) 824-6721.
STEAMBOAT SPRINGS RESIDENTS ENCOURAGED TO RIDE THE BUS FOR "NATIONAL DUMP THE PUMP DAY" ON THURSDAY, JUNE 16TH

Steamboat Springs Transit (SST) is encouraging everyone to celebrate "National Dump the Pump Day" tomorrow, June 16th, 2011 and leave their cars at home.  The day marks the American Public Transportation Association's (APTA) sixth annual National Dump the Pump Day which supports the idea of using public transportation as an effective alternative to driving, and which can help people save money, especially with the unpredictable costs of gasoline.  According to APTA's most recent Transit Saving Report, a two-person family could save, on the average, more than $10,000 a year by downsizing to one car.   A release by the Federal Transit Association noted that research shows public transportation use in the United States reduces our nation's carbon emissions by 37 million metric tons annually. This is equivalent to the emissions resulting from the electricity generated for the use of 4.9 million households or every household in Washington, DC; New York City; Atlanta; Denver; and Los Angeles combined.  SST provides a free local transit service, curb to curb paratransit services, an on-call service through the "Yellow Line", and a regional bus service between Craig and Steamboat Springs in the morning and early evening.  To find a bus stop or pick up time near you, find the City's summer 2011 local and regional bus schedules on the City of Steamboat Springs website at http://steamboatsprings.net/departments/transportation_services/bus_service/.
For more information contact Donn Fowler at Steamboat Springs Transit at 970-879-3717 or dfowler@steamboatsprings.net.