POWER OUTAGE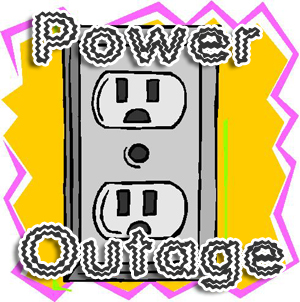 A massive power outage took out a big portion of Northwest Colorado and Sounth Central Wyoming this morning.  Jim Chappell from Yampa Valley Electric Association says X-CEL Energy had a fault on one of their transmission lines.  It took out the entire towns of Hayden, Craig, Baggs, and Hamilton, effecting just under 10,000 customers.  55 Country and KRAI FM were also taken off the air.  Power was back on within 15 minutes.
SLIDING ROADS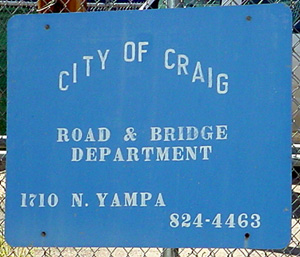 Now that rivers have started to recede, county road and bridge crews are turning their attention towards slides.  Much of the Moffat County Road and Bridge Department's efforts over the last few weeks have been focused on keeping bridges clear of debris during high water.  Now that that immediate threat has mostly passed, they're finding mountain roads that have slid under the weight of heavy snow.  Wilderness Ranch will have both Moffat and Routt County road crews busy over the next couple of weeks.  Some sections of roads have slid 5 feet or more.  Pictures of some of those roads, along with our flood pictures can be viewed in the above gallery.
MOUNTAIN YOUTH HOMES
The Moffat County Commissioners agreed to grant Mountain Youth Homes a Conditional Use Permit to run a wilderness camp in the Greystone area.  Many residents showed up to last week's discussion of the issue, concerned about public safety.  Those fears stem from a group of kids that ran away from the camp last year, and broke into a nearby home.  However, County Attorney Jeremy Snow advised the commissioners that the only way they could deny the permit was to find that the residents' concerns couldn't be reasonably mitigated.  One by one, the commissioners listed the 9 concerns, and what stipulations they've attached to the permit to address those concerns.  Those stipulations include a 200-dollar per pupil road impact fee, plus a provision to pay for specific road repairs; a limit of 40 students, none of which can be 18 or older; a three mile buffer between camps and area residences; and the promise to notify residents and authorities when their camp changes locations, or when they have a runaway.  Mountain Youth Homes will also have to carry a 1-million dollar fire liability insurance policy.
BOY IN CREEK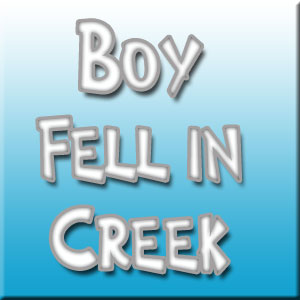 Edwin Rodriguez is back in fair condition, a welcome sign he is improving.  The 15-month old boy was found lying unconcious in Butcherknife Creek last week by his grandfather.  He was flown to Children's Hospital in Denver in critical condition.  Since then, Edwin's status has fluctuated, but his condition has now improved enough for the upgrade.  It's not clear when the boy will be able to return home.
FIRE AT TWENTYMILE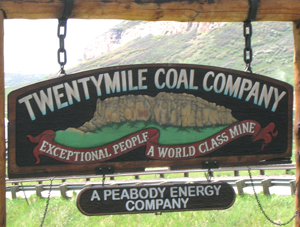 Emergency responders rushed to Twentymile Coal Mine Tuesday night for a report of a fire in one of their electrical substations.  The fire, which didn't spread beyond the substation, may have been started by a blown fuse, but the cause has not been officially determined.  No one was hurt in the incident.
STEAMBOAT SUPERINTENDENT INTERVIEWS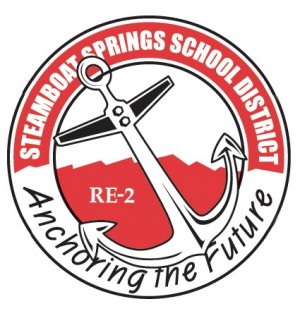 The public is invited to hear from those vying for the open Steamboat Superintendent of Schools position.  There are four finalists; Lance Villers of Westcliffe, Michelle Johnstone from Longmont, Roseanne Fulton from Tacoma Washington, and Bradley Meeks from Farmington Minnesota.  School Board members, staff and faculty will pose questions to each of the candidates.  The interviews start a little after 8:30 Friday morning at the Steamboat Grand.  Each candidate will be interviewed seperately.  The interviews will last until around 4 in the afternoon.
FENCING AT LOUDY SIMPSON PARK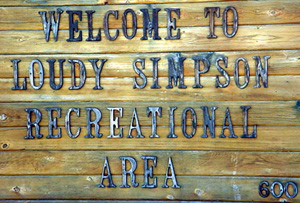 A fencing project at Loudy Simpson Park should start back up soon.  A crew replacing a large section of fencing at the park was interrupted when the Yampa River over flowed its banks.  The crew had only been working for a couple of days before the river peaked, forcing them to delay the project.  The Moffat County Commissioners said yesterday, now that the water is no longer rising, the men can get back to work.
MCGINNIS CLEARED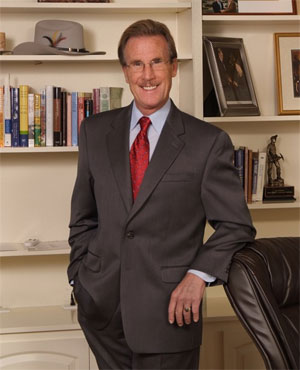 A letter sent to supporters of Scott McGinnis says the former gubernatorial candidate has been cleared of any wrong doing in a plagiarism scandal.  Mcginnis' campaign was cut short by the allegations by Colorado Ethics Watch and others.  In a recent ruling, the allegations were found to lack merit by the Colorado Supreme Court.  The ethics group accused McGinnis of plagiarizing an article on water, however McGinnis maintained he had permission to use the material in question.  McGinnis has also served as 3rd district representative.  It's not clear what his future political plans are.
WHITTLE THE WOOD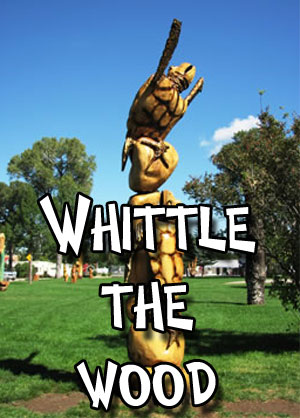 Woodcarvers will begin their projects today for Saturday's Whittle the Wood Rendezvous in Craig.  Carvers will work during daylight hours over teh next few days, working on their creations.  Saturday's events are highlighted with live music, which starts at 3 with the band "Filthy Children".  Southern Rock band "The Outlaws" headline the concert, taking the stage at 5.  In between sets, organizers will present awards.  This year's Rendezvous breaks with the BYOB tradition, as attendees will have to get their alcohol from an established beer garden, manned by the Craig Chamber and the Parrotheads.  The entire Rendezvous area will be fenced off, and coolers will be inspected at the gate.  Saturday will also be the day of the Bear River Young Life and Colorado Cruisers Car and Motorcycle Show.  The vehicles will be lined up along Yampa Avenue, south of Victory from 10 to 3.
HIGH SCHOOL RODEO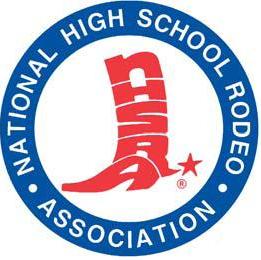 Once again this year, the Moffat County Fairgrounds will be the host site of the State High School Rodeo Championships.  Over one hundred Colorado high school athletes are in Craig to attend the rodeo, which holds its first performance tomorrow.  They'll be competing for the chance to participate in the National Championships, which will be held next month in Gillette, Wyoming.  It's estimated the event brings about $25,000 to $30,000 in revenue to the area in its 4 days of events.