ROUTT COUNTY RESTRICT INNER TUBES AND AIR MATTRESSES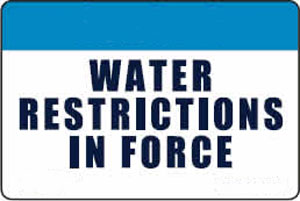 The Routt County Sheriff's office has issued a Partial Use Restriction Order for waterways in Routt County.  The order prohibits the use of single chambered air inflated devices in all creeks and Rivers in the county.  The restriction was announced this afternoon following safety concerns from first responders and the Director of Emergency Services that current water levels pose a threat of increased water recreation accidents or injuries..  The order restricts inner tubes and air mattresses from all rivers and creeks in Routt County but does not effect the use of vessels, whitewater canoes or kayaks.
FLOODING INFO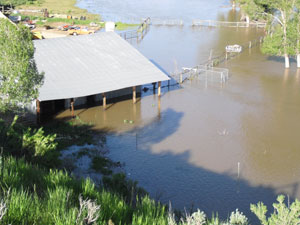 Northwest Colorado River levels seemed to have stabilized for now, just as forecasters have predicted.  Last week, flood watchers said they expected to see levels stabilize over the weekend, with some rivers actually receding slightly.  The Yampa and Elk Rivers in Colorado, and the Little Snake and North Platte Rivers in Wyoming have gotten much attention this year.  The rivers have spilled over their banks in some areas, and the National Guard, inmate crews, local emergency workers and residents have been working to shore up other spots with sandbags and berms.  The relief is not expected to last very long, as warmer temperatures this week will likely cause another rise in water levels.  Emergency personnel are still urging residents to stay off the rivers.  They say debris can be dangerous, and the water is faster and colder than it may appear.  Pictures and video of area flooding can be seen above.
BOY IN CREEK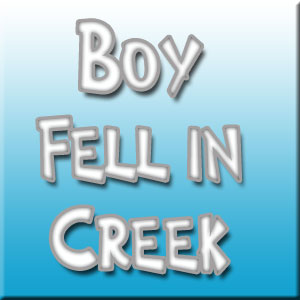 It's been touch and go for young Edwin Rodriguez over the weekend.  Rodriguez is the 15-month old boy that fell into Butcherknife Creek in Steamboat last week.  He was found by his grandfather, after presumably wandering off from home.  He was flown to Children's Hospital in Denver in critical condition, and upgraded Thursday to fair condintion.  However, Friday he was deemed critical again, and then yesterday he was upgraded to serious condition.  The nature of his injuries hasn't been released.
DEERLODGE PARK CAMPGROUND TEMPORARILY CLOSED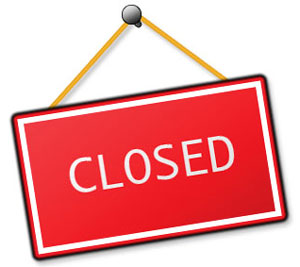 The National Park Service Deerlodge Park Campground in Dinosaur National Monument is temporarily closed due to fluctuating high water levels on the Yampa River. Yampa River trips with valid permits will still be allowed to launch from the site. Rangers will conduct river trip check-ins from the campground road, but overnight camping will not be permitted at Deerlodge Park.
Campers are encouraged to camp at the campground in Maybell, Colorado or on Bureau of Land Management (BLM) lands. Camping will not be allowed at the Cross Mountain parking lot. The National Park Service will permit camping temporarily for groups with river permits on an abandoned parking lot along the Deerlodge Road, downstream from the Cross Mountain parking lot. Porta-potties will be set up for campers' convenience.
The Deerlodge Park campground will re-open when waters recede.
Group campsites are available by reservation only at the Split Mountain Campground near the take-out on the Green River. Call 435-781-7759 for reservations or more information. Individual campsites are also available at the Green River Campground.
More information on the status of the Green and Yampa Rivers and any facilities affected by high water levels can be found directly at www.nps.gov/dino/planyourvisit/2011-river-levels.htm You can also call Dinosaur National Monument, at (435) 781-7700, or visit us on the web at www.nps.gov/dino, find us on facebook or follow DinosaurNPS on twitter.
BLM SEEKS ADDITIONAL NOMINATIONS FOR ITS NORTHWEST COLORADO RESOURCE ADVISORY COUNCIL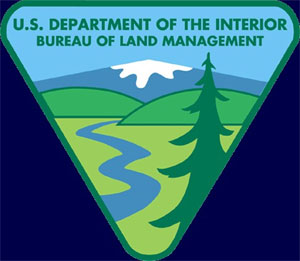 The Bureau of Land Management is seeking additional nominations for five openings on its Northwest Colorado Resource Advisory Council.  The Northwest RAC is one of three advisory councils to BLM Colorado. It's composed of 15 citizens appointed by the Secretary of the Interior. The Northwest RAC advises the BLM Colorado Northwest District, which includes the Grand Junction, White River, Little Snake, Kremmling and Colorado River Valley BLM field offices.
Members represent diverse interests from one of three categories:
Category One: " representing BLM grazing permittees; energy and mineral development; the timber industry; transportation or rights-of-way; off-highway vehicle use; and commercial recreation.
Category Two: " representing nationally or regionally recognized environmental organizations; archaeological and historical organizations; dispersed recreation activities; and wild horse and burro organizations.
Category Three: " representing state, county or local elected officials; state agencies responsible for natural resource management; Indian Tribes within or adjacent to the area for which the RAC is organized; employees of academic institutions who are involved in natural sciences; and the public-at-large.
Nominations and letters of recommendation must be received by July 8, 2011. Nomination forms are available at
http://www.blm.gov/co/st/en/BLM_Resources/racs.html.
BLM held an earlier call for nominations this spring. BLM received nominations from highly qualified candidates, but the overall number of nominations was low. Individuals who previously submitted their nomination do not have to re-submit a nomination package.
For additional information contact David Boyd at 970 876-9008.
WHITE RIVER DEER HERD MANAGEMENT MEETING PLANNED
MEEKER, Colo. – The Colorado Division of Wildlife is inviting the public to a meeting in Meeker on Monday, June 20 to discuss their concerns about a decrease in the White River deer herd with Division wildlife managers and biologists. The meeting is scheduled from 6 p.m. to 8 p.m., at the Rio Blanco County Fairgrounds.
The decline in the herd's numbers has been a major concern in the White River area as it has led to fewer licenses and opportunity for deer hunters. A reduction in deer hunting can have negative impacts on businesses that depend on hunters and the annual boost they provide to the local economy.
"We are aware of the public's concerns, and our researchers are working very hard to find some answers and solutions," said Division of Wildlife biologist Darby Finley.
Division research projects include a nine-year management study of deer survival rates, and multiple deer research projects in various parts of the state. Also presented at the meeting are preliminary results of a new study that attempts to measure how mule deer react to landscape-scale habitat modifications and human activity due to oil and gas development in the Piceance area.
"We will have a significant amount of information for the public, but some of the research is in the preliminary stages," said Finley. "We want everyone to know that we take their concerns very seriously and look forward to discussing the data that we have."
In addition to the ongoing research, Division managers will discuss recent habitat improvement projects funded with grants from the Division's Habitat Partnership Program. With the assistance of these grants, private and public entities in this area will work with Division wildlife managers to improve the quality of deer habitat and forage.
"Habitat improvements are a very effective way to increase forage quality for deer," said Meeker Area Wildlife Manager Bill de Vergie. "We want the public to learn about our efforts to improve mule deer habitat in this area."
Division biologists and wildlife managers will give presentations and will be available to answer questions and discuss the public's concerns.
For more information about recent mule deer research, please visit: http://wildlife.state.co.us/Research/Mammal/Deer/
Who: The Division of Wildlife – Area Biologists and Wildlife Managers
What: Public discussion and information meeting
When: Monday, June 20, 6 p.m. – 8 p. m.
Where: Rio Blanco County Fairgrounds, 700 Sulphur Creek Road, Meeker
Contact: Division of Wildlife's Meeker Office – 970-878-6090