FLOODING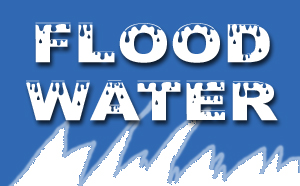 Emergency workers, National Guard troops, Inmate crews, and residents are all working to shore up rivers in Northwest Colorado and South Central Wyoming.  A total of three National Guard crews have been sandbagging along the Little Snake River in Saratoga and Baggs.  The Little Snake River is one that experiences flooding nearly every year, but this year's huge snowpack is causing more problems than normal.  In Routt County, the Elk is at levels not seen in 400 or 500 years.  That's according to officials at the US Geological Survey, who also say the Elk hit a record Tuesday with a flow rate of 8,250 cubic feet per second.  The previous record was set exactly one year prior at 6,970 cfs.  Yesterday, crews started building a berm to hold back water along Highway 40 near Saddle Mountain Ranch.  Water from the Elk River had crept to within a foot of the road.
DUI CRASH ARREST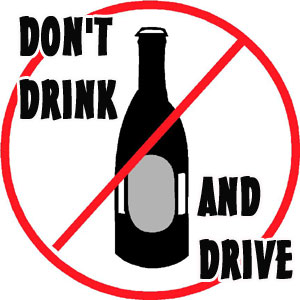 A 42 year old Steamboat woman faces DUI charges after jumping her car into the Yampa River yesterday.  The incident happened on Highway 131 near Phippsburg.  Troopers say Elizabeth Christensen was treated at Yampa Valley Medical Center for minor injuries.  They say they're not sure what caused Christensen to veer toward the river, sending the car airborne and crashing through a homeowner's yard before winding up in the water.  She was taken to the Routt County Jail and booked on DUI and other traffic related charges.
SEMI ROLLOVER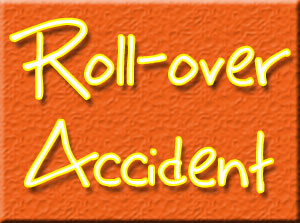 Yesterday's closure of Highway 13 south of Craig was due to a semi rollover.  According to state troopers, the driver said his load of lumber shifted just north of Hamilton, causing him to lose control of the truck.  The truck and trailer rolled onto its side, completely blocking the highway.  The road was closed for about 5 hours while C-DOT crews cleaned up the mess.  A Haz-Mat crew was called out to address a fuel spill.  The driver, a 64 year old Las Vegas man, was not seriously hurt in the crash, but was cited for careless driving.
WHITTLE THE WOOD – ALCOHOL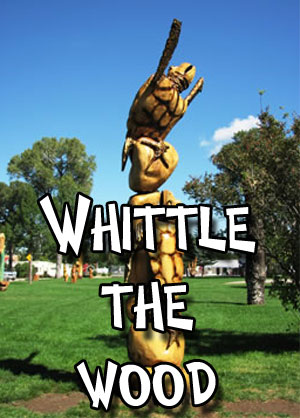 The City of Craig's Parks and Rec Department wants to remind those attending this year's Whittle the Wood Rendezvous at Craig City Park that the tradition of bringing your own alcohol has come to an end.  Questions about the legality of the practice led to a decision to provide alcohol sales instead.  The Parrotheads and the Craig Chamber will operate the beer gardens.  Residents are still allowed to bring coolers with sodas and food, but the coolers will be inspected for alcohol at the gate.  For the first time ever, this year's event will be fenced off, to allow for the inspections.  The fencing will stretch from Fortification Creek to the fence across Washington Street, and from the pool to the VFW.  Whittle the Wood is June 18th.
DON'T PICK UP YOUNG WILDLIFE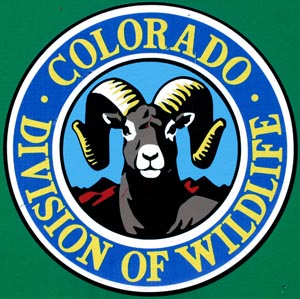 LAMAR, Colo. – As spring turns to summer, young wildlife will be making their first tentative forays into the open, often near people. The Colorado Division of Wildlife reminds the public that the well-intentioned impulse to save animals that appear orphaned or abandoned can often lead to unintended consequences, including the death of the young animal.
"A human baby needs constant attention, but this is not the case with wildlife," said Lamar Area Wildlife Manager Travis Black. "In fact, female animals often leave their offspring alone for long periods of time.  A person that decides to intervene is often the worst thing that can happen."
Black said that a number of concerned citizens have brought newborn raccoons, birds, pronghorn and other animals to Division offices recently because they thought the parents abandoned them.
Black suggests the best thing to do is leave the animal where it is and report its location to the Division of Wildlife.  "Our trained personnel or volunteers will respond and make the determination about what is best for the animal," he said. "In most cases, the  animal will  be  better off if we leave it where it is." Deer and pronghorn fawns are naturally camouflaged, do not emit odors that attract predators and can lie very still for a long time. As a result, they are actually safer if their mothers leave them alone for a few hours and return to feed them later. Even a curious person watching the fawn from a distance could alert predators to the animal's presence or deter its mother from returning. In the rare case when a wild animal does need human intervention, orphaned animals are taken to licensed wildlife rehabilitators, who are trained to use methods that will give a wild animal the best chance of surviving upon release. However, even rehabilitation has risks. Only a small number of animals brought to rehab centers are able to return to a full life in the wild. Hand-fed animals often lose their fear of humans or fail to develop survival skills.  In many cases, it is better for young animals to fend for themselves in their natural habitat. "Every case is different, so it's best to let trained wildlife staff and volunteers respond and make a determination," Black said. "Once a human intervenes, the choices for the animal's future become more limited." But what's good for a fawn is not necessarily good for a young robin. This is also the time of year when people may see young birds that have accidently fallen out of their nests or are struggling to fly, making them easy prey for predators like domestic cats. Black said that with birds, the right kind of intervention can be helpful. He recommends people make an effort to return the fledgling to its nest or a nearby branch if it can be done safely. Migratory birds, including songbirds, are protected under federal law. Possession of a bird, its nest or eggs without a permit is illegal. It is illegal to attempt to rehabilitate injured or orphaned wildlife without proper state and federal permits.
Despite the fact that wildlife is usually best left alone, there are some instances in which people find injured or orphaned wildlife that needs help. Contact the Division of Wildlife if you are aware of wildlife that needs to be cared for by a licensed wildlife rehabilitator. For more information on living with wildlife and laws concerning exotic pets, please see:
http://wildlife.state.co.us/WildlifeSpecies/LivingWithWildlife/DontDomesticate.htm
http://wildlife.state.co.us/WildlifeSpecies/LivingWithWildlife/Pets/ExoticPets.htm
http://wildlife.state.co.us/WildlifeSpecies/LivingWithWildlife/Pets/ExoticPets2.htm
STAGECOACH PARKING LOT CLOSES NEXT WEEK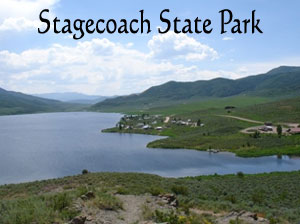 Stagecoach State Park will close the parking lot located on County Road 14 all day on Tuesday, June 14, to accommodate the cyclists from the 26th Annual Ride the Rockies Bicycle Tour. The parking lot on County Road 14 will be open to cyclists only. Aid stations, restrooms and food will be provided for tour participants. The cyclists will be stopping at the parking lot on County Road 14 throughout the day.  The closure of the parking lot will assist cyclists by providing a safe place to rest and get refreshments. The parking lot closure will also protect the public safety and help maintain traffic flow.  For inlet fishing access, please use the parking lot located at County Road 16. Please be courteous to cyclists and share the road.
MEASLES WARNING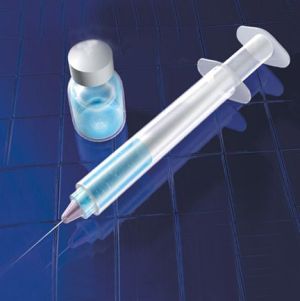 The State Health Department is advising of Measles outbreaks in France, Spain, Britain, Germany, the Netherlands, Norway, Romania, Russia and Switzerland.  The US rate for measles is at its highest since 1996.  Infants 6-11 months of age who are traveling abroad should receive one dose of MMR prior to traveling abroad. Under a Colorado State Health Department Program, the Measles vaccination (MMR) is available at Northwest Colorado Visiting Nurse Association for $14 or less. Please call 970-824-8233 in Craig or 970-879-1632 in Steamboat Springs for more information or to make your appointment.