HIGHWAY 13 TEMPORARILY CLOSED
HIGHWAY 40 CLOSE TO FLOODING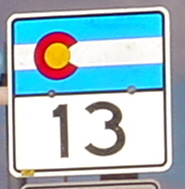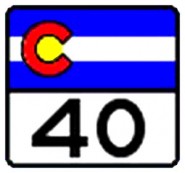 Highway 13  south of Craig  was closed around 11:20 this morning just North of Hamilton due to an overturned semi tracker-trailer.  It didn't appear there were any significant injuries. However, the road was blocked for hours.  On Highway 40 between Hayden and Steamboat near Saddle Mountain Ranch,  there were efforts by the highway department to keep water off the road.  Listeners have Reported that flood waters have crept to within a foot of the highway.  Drivers are urged to use extra caution in that area .  You can see pictures of the flood waters proximity to Highway 40 in our flooding photo gallery.

FLOODING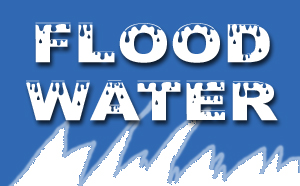 Flooding has closed down Emerald Park in Steamboat. Rivers in Northwest Colorado are running at record levels this week as the temperatures have remained in the 70′s for nearly the last week. The Yampa has spilled over its banks in many places in Routt and Moffat Counties. Yesterday the City of Steamboat closed down Emerald Park, until the water goes down. Areas of the Yampa Core Trail are being closed and reopened as the water dictates. You can get a list of the closed areas below. The Yampa River State Park near Hayden has aslo closed all river accesses they oversee, until the water recedes. National Guard and inmate crews that total nearly 200 men are helping sandbag areas of the Little Snake River in Carbon County. The White River in is also flowing high and fast, but there have been no instances of major flooding reported in the Meeker area. Pictures and video of area flooding can be viewed above.
Yampa River Core Trail Closures – UPDATE 6/7/11

The City of Steamboat Springs Parks, Open Space and Recreational Services will be closing sections of the Yampa River Core Trail and other local trails as high water rises this spring. Each spring, as snow melts and the rivers run higher, various sections of the trail are closed as water exceeds the river banks. As the flows increase and decrease there will be several closures and re routes on the trail system. To date, the following sections of trail are closed:
• From Dougherty Road to River Creek Park at Walton Creek Road
• The Highway 40 Underpass at Walton Creek
• From Stone Lane and Chinook Drive to Highway 40 Underpass
• The Rail Road Underpass upstream of Fetcher Pond
• From Fetcher Pond to Trafalgar Drive
• From Snake Island to the 9th Street Bridge
• The 13th Street Underpass
These sections and others may open/close as we reach peak flows. Please obey all closures and do not try to cross trails with water on them.
BOY IN CREEK


A 15-month old Steamboat boy is still in critical condition, after falling into Butcherknife Creek over the weekend. The boy is at Children's Hospital in Denver. He was pulled out of the creek shortly after falling in, by his grandfather Saturday, and then air-lifted to Denver. The boy has been identified as Edwin Rodrigues.
MOUNTAIN HOMES
It was standing room only at yesterday's Moffat County Commissioners meeting, as the commissioners heard from resdients in the western part of the county about a troubled youth program that has been operating a wilderness camp. Mountain Youth Homes is proposing to lease a large area of land from local land owners to operate their camp, and they need a conditional use permit. Many of the neighboring residents though, aren't thrilled about the prospect, reminding the commissioners that last year, 4 of the kids broke away and robbed a rancher's house. The group owns land in Skull Creek, but say it's not condusive to their operation. The commissioners heard 2 and a half hours of comments from the audience, but decided to hold off on a decision, until next week. Although it seemed a majority of the residents in attendance are against the group setting up camp in the area, County Attorney Jeremy Snow says the commissioners must follow criteria for determining Mountain Youth Home's elegibility for the permit. If there are no eligibility issues, Snow says they must approve the permit by law.
COGCC OFFERS STOREHOUSE OF HYDRAULIC FRACTURING INFORMATION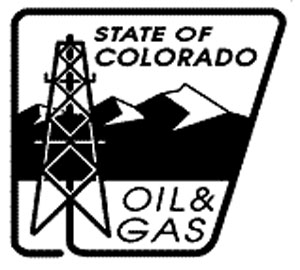 The Colorado Oil and Gas Conservation Commission has added an important new link to its website to provide the public with a wealth of information related to hydraulic fracturing in Colorado. The link provides easy access to numerous documents, studies and relevant websites that will assist the public and the news media in accessing information about fracturing. Hydraulic fracturing is a common method used in Colorado and other states to develop new supplies of natural gas and oil from hydrocarbon formations deep underground. The technique, in use for decades, injects liquids and sand underground at high pressure to create fractures in rock that liberate fossil fuels. Fracturing has received increasing public interest during the past year. The COGCC encourages interested parties to visit the link on the COGCC home page – http://cogcc.state.co.us/ – to learn more about hydraulic fracturing in Colorado. The site includes COGCC presentations on fracturing, COGCC testimony before a U.S. Senate committee, frequently asked questions, and links to a new fracturing fluid disclosure website as well as hydraulic fracturing webpages operated by federal agencies. The COGCC continues to take steps to ensure that oil and gas drilling, and hydraulic fracturing in particular, are conducted safely to protect groundwater, the environment and human health. This month, the agency's regulations will undergo a third-party review by a national oversight group known as STRONGER, or State Review of Oil & Natural Gas Environmental Regulations. The collaborative group consists of representatives from environmental, industry and governmental organizations. The results of the review will be available to the public.
Coordinated Reservoir Releases for Endangered Fish Not Needed this Year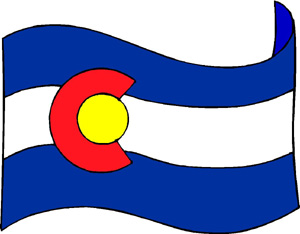 Operators of Dillon, Granby, Green Mountain, Ruedi, Williams Fork, Willow Creek and Wolford Mountain reservoirs will not implement Coordinated Reservoir Operations (CROS) this year because river flows in western Colorado are predicted to be out of the banks due to high snowpack levels. In anticipation of this years high runoff, reservoir operators conducted pre-emptive releases instead, making storage space for large amounts of snowmelt.
Reservoir operators are working hard to minimize any impacts that
might result from high flows while still allowing for the natural spring peak flow the endangered fish need,  said Upper Colorado River Endangered Fish Recovery Program Director Tom Chart.
A voluntary program, CROS was established in 1995 as part of the
Recovery Program to enhance spring peak flows for endangered fish to
a section of the Colorado River upstream of Grand Junction, Colo. In
average snowpack years, reservoir operators simultaneously release water to provide an enhanced peak flow that creates habitat conditions that benefit endangered Colorado pikeminnow, razorback sucker, humpback chub and bonytail.
The State tracks Colorado surface water conditions on-line at:
www.dwr.state.co.us/Surfacewater/default.aspx.
Reclamation is tracking snowpack and reservoirs levels at:
www.usbr.gov/gp/hydromet/curres_google.htm?lat=39.0959&lng=-105.5313&zoom=7