FLOODING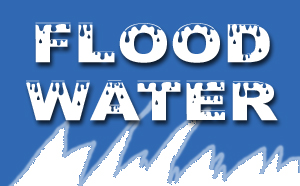 Flooding is now occurring in many areas of Northwest Colorado. Moffat County Sheriff Tim Jantz says flow measurements in some areas of the Yampa and it's tributaries are higher now than they've been in more than 30 years. Parts of the Elk have reached 100 year flood stage levels, and experts say it's not done rising yet. National Guard and inmate crews are sandbagging on the Little Snake River in Carbon County, Wyoming. The flooding has closed roads and parts of the Yampa Core Trail in Steamboat, and has even forced some to evacuate their homes. County Emergency Managers urge people to stay off area rivers. They say the most dangerous part can be the debris the river carries with it. If you have pictures of flooded areas, you can email them to krai@krai.com with a brief description. Pics we've received so far can be seen above.
STEAMBOAT SCHOOL TAX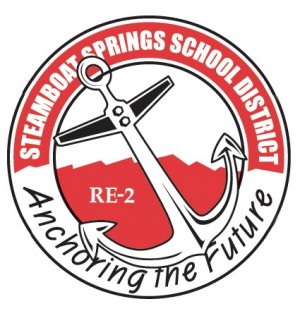 The Steamboat School Board has decided not to ask voters for a property tax increase. The board has been talking about a possible mil levy override, to offset budget shortfalls. The tough economy seems to be the reason for their opposition. There was no action to make it official, but district officials trying to increase the school's revenue say without the board's support, they likely won't move forward. The move would have generated about 900-thousand dollars in addition revenue per year.
SMOKEY HAZE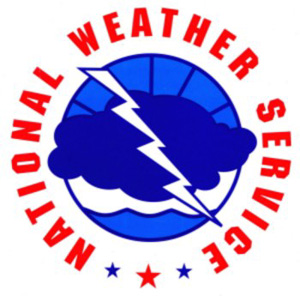 The Weather Service in Grand Junction confirmed the smoke visible in northwest Colorado is from the 233,522 acre Wallow Fire. A cold front later this evening is expected to shift wind direction and send the smoke to New Mexico. This shift should scour out the smoke from this area, with the exception of Steamboat Springs and Oak Creek.; smoke may remain trapped in those locations.
JUNE IS THE MONTH OF NATIONAL GREAT OUTDOORS MONTH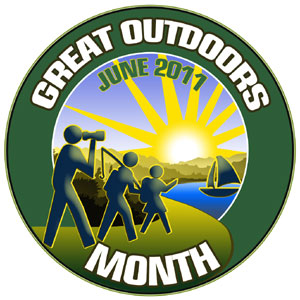 President Obama proclaimed June 2011, Great Outdoors Month, as did Colorado Governor John Hickenlooper. As part of the national effort to encourage Americans to get outside and connect with nature, Rick Cables, Regional Forester, U.S. Forest Service Rocky Mountain Region, announced a fee-waiver day to celebrate National Get Outdoors Day on Saturday, June 11. "In working with our many partners, Denver's National Get Outdoors Day event on Saturday, June 11 in Denver's City Park, is one of the nation's signature events. Throughout the day, kids and families are encouraged to get moving and engage in a number of outdoor activities," said Cables. "In addition, visitors to the National Forests can enjoy many sites fee free that day and we encourage them to explore all that their forests offer." There are three fee-waiver days during 2011 that apply to U.S. Forest Service lands throughout the country: Get Outdoors Day: June 11, 2011. National Public Lands Day: September 24, 2011. Veterans Day Weekend: November 11 – 13, 2011. It is important for visitors to check with local offices prior to arriving to their destinations, as some sites will not participate in the fee-waiver program depending on how they are managed. For example, some sites managed by concession operators or listed on the National Recreation Reservation System, may not have the flexibility to honor the fee waiver. The Rocky Mountain Region manages more than 22 million acres on 11 forests and grasslands throughout Colorado, Kansas, Nebraska, South Dakota and Wyoming. These lands offer more than 17 thousand miles of trails, 2,300 campgrounds, picnic areas, boat ramps and many other amenities. "Get outside, get moving and explore your National Forests," Cables commented.
National Get Outdoors Day: http://www.nationalgetoutdoorsday.org
Get Outdoors Colorado: http://www.getoutdoorscolorado.org
USFS Fee Waiver Dates Announced: http://www.fs.fed.us/news/2011/releases/05/waiver.shtml
NEW REPORT TO ADDRESS GROWING PRESSURES FACING THE COLORADO RIVER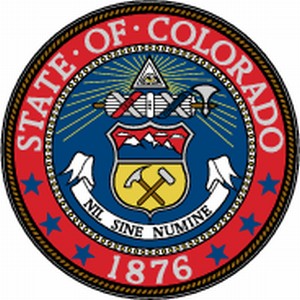 Colorado, federal government, basin states collaborate on work to determine how to address increasing demands and dwindling supplies on the Southwest's largest river. The Bureau of Reclamation, in conjunction with the State of Colorado and the other six Colorado River Basin States, today released the first interim report on the Supply and Demand for Water in the Colorado River Basin. The report is the first in a series that will be released over the next year as part of a collaborative, ongoing study of the Colorado River Basin. This Basin Study, funded jointly by the Bureau of Reclamation and the Colorado River Basin States, is a forward-looking cooperative effort by all parties to address what future water supplies may exist in the Colorado River, the demands on those supplies and potential strategies to deal with imbalances in this important river system. The Interim Report addresses the issues confronted by water managers in the present with an eye to the future. The actual supply of the Colorado River falls short of the water allocations provided under the Colorado River Compact, and future demand is expected to be significantly greater due to region-wide stressors such as climate change, drought and continued development across the Southwest. The Report utilizes four different water supply scenarios, including a climate change scenario. The climate change scenario was developed using published Global Climate Change Models and shows the potential impact of climate change on river flows. This supply scenario predicts decreases in average river flows by as much as 10% over the next fifty years. The Study is a part of a continuing effort by federal representatives, state agencies, and stakeholder interests, to find cooperative approaches to resolve present and future conflicts over Colorado River basin resources. Though differences exist in the various groups' interpretation of the Law of the River, the parties have set those differences aside in favor of cooperation and greater communication. "We are fortunate here in that the State of Colorado has recognized the importance of understanding the future water supply and demand challenges, and we have made great steps forward in identifying issues and strategies," said Jennifer Gimbel, Director of the Colorado Water Conservation Board (CWCB), "Studies such as the Statewide Water Supply Initiative (SWSI 2010) and the efforts of the CWCB and the Interbasin Compact Committee (IBCC) help us to explore possible solutions to meet these future challenges. The Basin Study is a model of states working together on these issues in a more holistic and comprehensive manner." This Interim Report is being made available to the public for review, and comments are being solicited from interested parties. Public outreach has been a part of the Basin Study since its inception, and federal, tribal, and non-governmental organizations have already provided input through participation in sub-teams and by attending numerous meetings. Future releases of the Basin Study will begin to identify opportunities and solutions to the water supply challenges to be faced with regard to supply and demand imbalances. These future Interim Reports will assess the current infrastructure on the River and the capability of that infrastructure facing these water supply challenges. The Study will also explore solutions which could include: cloud seeding, water conservation, changes in reservoir operations, desalinization and water supply augmentation. The report is available here: http://www.usbr.gov/lc/region/programs/crbstudy.html