COLORADO FLOODING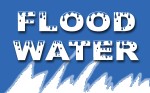 Flooding won't be as severe as initially thought for some Colorado rivers, but the Yampa is still expected to overflow in the next week.  National Weather Service office forecasters say the Yampa already has caused some lowland flooding even though it hasn't reached flood stage.  They say flood projections for other rivers have been readjusted.  The runoff could still cause a second peak later in the month, as the snow continues to melt.  The Colorado Water Conservation Board said the rivers causing the most concern are the Elk, Colorado and North Platte along with the Yampa.  Minor flooding was reported this week on the Yampa in Steamboat.
STEAMBOAT FLOODING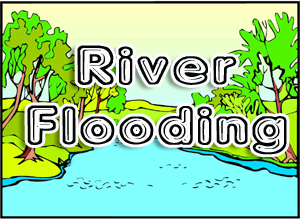 Flooding in Steamboat has caused some closures on the Yampa Core Trail.  Those areas closed include Dougherty Road to Wiess  Drive, the railroad underpass upstream of Fetcher Pond, the highway 40 underpass at Walton Creek, the 13th Street underpass, Trafalger  Drive to Fetcher Pond, and Chinook  Drive to the Highway 40 underpass.  Other sections could be closed in the future if more of the trail is threatened.  Officials urge residents not to try crossing water flowing over the trail.  Routt County Road 62 north of Clark has been reopened, however Routt County Road 82 remains closed dur to a landslide.  Those driving on 62 need to be aware the road is still soft, and should be used with caution.  Steamboat is offering video tips on how to fill sandbags.  You'll find a link to the video below.
WYOMING FLOODING

Carbon County emergency personnel have some help in trying to hold back flood waters.  There are two 23-man National Guard teams in South Central Wyoming setting up sandbags along rivers and streams.  One team is in Baggs and the other is in Saratoga.  In addition, a 40-man inmate team from Newcastle and an 18 man inmate team from Riverton are helping out.  Two 5-man inmate crews from the Carbon County Jail have been sandbagging in Medicine Bow.  By next week, forecasters expect rivers and streams to reach levels not seen since 2008, with higher levels to come later.
WHERE THE HELL'S MAYBELL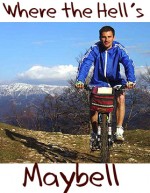 The "Where the Hell's Maybell" bike ride will be made up tomorrow.  The ride was scheduled for two weeks ago, but bad weather forced organizers to postpone the event.  They skipped last week, due to Grand Olde West Days, but plan to go ahead with the ride tomorrow.  The ride starts at 7 from Northwest Storage, but those who wish for an easier start can be at Western Knolls at 7:30.
KIDS COPS AND VETS FISHING DAY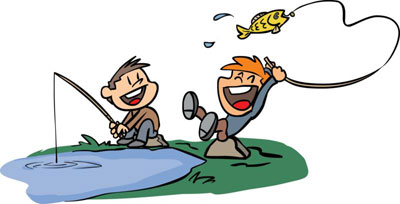 Kids can fish for prizes tomorrow at the annual Kids, Cops, and Vets Fishing Day.  The event will be held at the Little Rascals Pond behind the Public Safety Center.  While in the past, law enforcement and veterans had held their own events that involved fishing with kids, last year, the two groups decided to combine their efforts.  There will be many prizes given away, and free food will be served.  The fishing starts at 9 tomorrow morning.  The event coincides with the Division of Wildlife's free fishing weekend.  All are allowed to fish Saturday and Sunday without having to purchase a license.
HIGH SPEED CHASE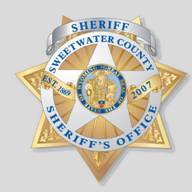 A California man led Sweetwater County Authorities on a high speed chase Monday on Interstate 80.  29-year old Tuan Nguyen of San Jose was pulled over for driving eratically.  The officer found Nguyen to be a convicted burglar and parole violator out of Santa Clara County, California.  When a back-up unit arrived, Nguyen fled.  His escape was cut short by road spikes, and Nguyen was taken to the Sweetwater County Jail.  The plan is to send him back to California.