ROUTT COUNTY ROAD 62 NOW OPEN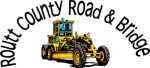 We've received word this afternoon that Routt County road 62 is now open to through traffic.  The road had been closed 4 miles north of Clark.  Be aware that the road is soft in the repaired area
FLOODING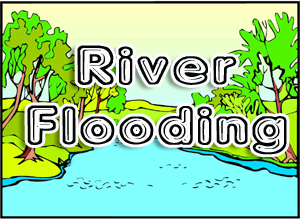 Most rivers and streams are described this morning as over their banks, but only one measuring station reads as above flood stage.  The Yampa at Deerlodge Park, the Lily Station, Maybell, and Craig is running high and fast, and has even caused some road closures in the county.  Road and Bridge Director Bill Mack says County Road 53 has been temporarily closed.  County Road 129, also known as Little Snake River Road and County Road 4 have also had water crossing them, but no closures have been enacted.  Mack says right now they are on bridgewatch, making sure debris doesn't get caught up on and damage bridges.  In Routt County, the Yampa has flooded some areas of Steamboat already this week.  The Elk has also overflowed in the usual places near Milner.  Routt County Road 82 has been temporarily closed due to a landslide.  The White River near Rangely and Meeker is also running high and fast, but no flooding issues have been reported.  The Little Snake River near Savery, Wyoming is also being watched closely by Carbon County Emergency Managers.  Carbon County, at last report, had ordered over 40-thousand sand bags to deal with the high water.
HAZE FROM SOUTHERN FIRES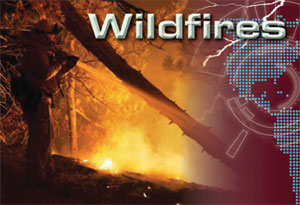 Fire Information Specialist Lynn Barclay says the haze you may have noticed in the air, is from wildfires south of here.  There are two wildfires burning in Southern Colorado, both over 6-thousand acres and within 40 miles of each other.  Those, coupled with wildfires in New Mexico and Arizona are putting up enough smoke to be seen for hundreds of miles.  A heavy snowpack and recent rains have kept Northwest Colorado wildfire free so far this year, but one the snow pack has melted off, sustained hot dry weather can change wildfire conditions rapidly.  Officials in Northwest Colorado are particularly concerned, due to the number of beetle killed trees still standing in the forests.
STEAMBOAT'S CLEAN-UP DAY

Green-Up Clean-Up Day in Steamboat is Saturday.  The city's Parks and Rec Department is sponsoring the event, which is designed to get volunteers to clean-up trash within the city.  Volunteers should meet at the Community Center at 8:30.  Work will be from 9 to noon, with a free lunch to follow at the center.  All volunteers get a free tree sapling.  If you need more information call the Steamboat Parks and Rec Department.