ROUTT COUNTY ROAD 82 CLOSURE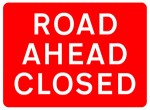 We have received word of a road closure in Routt County.  Routt county road 82, 6 miles east of "Routt county road 1-w has been closed due to a landslide.  The road and bridge department did not say when they expect to have the slide area cleared.  They did report that Routt county road 82; 6 miles east of Routt county road 1-w will remained closed until further notice.
FLOODING CONCERNS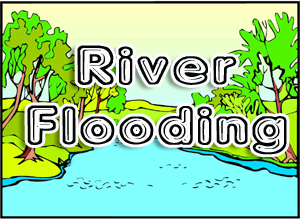 State and local authorities are bracing for floods as deep snow in the mountains begins to melt and fills streams and rivers with surging water.  The Colorado Flood Task Force meets in Denver today to discuss ideas.  The mountain snowpack is 247 percent of normal statewide. An engineer with the Colorado Water Conservation Board, says it's too early to predict whether the runoff will trigger damaging floods.  He says an extended warm spell starting next weekend could hasten the runoff.  Things are already getting wetter in Steamboat, where the Yampa has overflowed in parts of town.  Experts say peak flow is still days away.
CMEDP VOTE
When the Craig/Moffat Economic Development Partnership votes on board members later this month, it doesn't appear the make-up will change much.  As of now, there are three positions that will need to be filled, with 4 people vying for those spots.  Three of those running are the incumbants, Mike Anson, Dave Fleming, and Vice Chair Jay Oxley.  Robert Wiens (WEENZ) of First National Bank of the Rockies is also running.  The election will take place at the Partnership's June 15th meeting.  Shortly afterwards they'll elect officers.  Only CMEDP members are allowed to vote.
AMERICAN LEGION POOL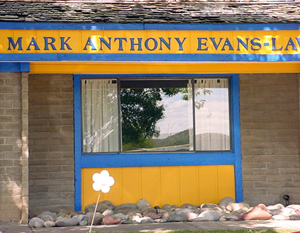 Veteran Mel Shockley says the chances of the American Legion's pool opening again are very slim.  The American Legion shut the pool down when they discovered they were losing about 15-thousand dollars a year, just in maintenance of it.  While the Legion wanted to keep it open, the cost was prohibitive.  For example, their gas bill was over 2-thousand dollars while the pool was open in January.  Last month, the bill was less than 350 bucks.  Shockley says the group of veterans has already voted to fill the pool in, and turn the room into a banquet room.  While it seems they aren't completely closed to reopening the pool, Shockley says it would take thousands of dollars now to fix problems that have been found since it was closed.
TREE PLANTING PROGRAM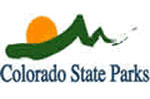 You can help replenish Colorado's forests…with just a click of your mouse.  Colorado State Parks is urging residents to go online and vote for your favorite state in the Odwalla Plant-A-Tree project.  For every vote Colorado gets, Odwalla will donate a dollar toward replanting trees in the state.  Parks Managers at Steamboat Lake and Pearl Lake State Parks say because of the damage caused by pine beetles, it's important that Colorado gets its share of the Odwalla money.  Odwalla has 100-thousand dollars that will go toward the project, which covers all 50 states.  You can vote by going to the Colorado State Parks website.
MOFFAT COUNTY CENTENNIAL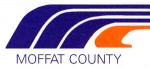 Moffat County is making plans for their Centennial Celebration.  The county turns 100 this year.  They'll celebrate with a free barbecue during the fair in August.  The free barbecue will take the place of the buyer's barbecue.  Planners are soliciting donations to make the celebration the best it can be.  Those who wish to contribute can get a hold of Erin Miller at the courthouse.  The barbecue is planned for Friday, August 12th from 5 to 6:30.