GRAND OLDE WEST DAYS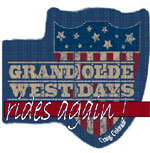 Grand Olde West Days, Craig's kick-off to summer, takes place this weekend.  New this year is the "KRAI FM and 55 Country Street Chalk Art".  All day Monday people are invited to show their creative sides by drawing a family friendly piece of art work with colored chalk, which will be provided.  There's no cost to draw, and you can find it during the Street Festival Monday on Yampa Avenue.  Grand Olde West Days runs from tomorrow through Monday.
"THE HEAT IS ON"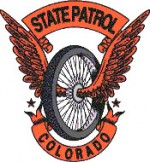 The Colorado State Patrol starts their "100 Days of Heat" campaign today.  The Patrol's "The Heat is On" campaign will run all through the summer, starting with the Memorial Day Weekend.  Of the 150 people killed last year in alcohol related traffic fatalities, 62 of them were killed between the Memorial weekend and the Labor Day weekend.  Over 31-hundred drunk drivers were arrested statewide during that period.  Extra patrol will be noticed, as local law enforcement will also be participating.
WEEKEND SAFETY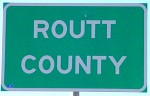 The Routt County Office of Emergency Management has put forth a list of tips to help residents and visitors stay safe this Memorial Day Weekend.  The tips touch on areas such as river safety, protection against altitude related health problems, fire safety and more.  Emergency managers are recommending people stay off of rivers, which are running cold, high and fast, but likely haven't hit their peak flows yet for the year.  The Office's tips are available by clicking the link below.
Remember_Safety_On_Memorial_Day_Weekend
OIL AND GAS SPILLS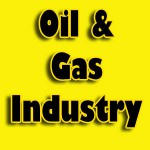 (AP) A group for hunters and anglers says oil and gas companies operating in three northwest Colorado counties have reported almost 1,000 spills totaling about 5.6 million gallons of wastewater, oil, chemicals and other fluids from 2001 to 2010.  The Bull Moose Sportsmen's Alliance said yesterday its report was based on Colorado Oil and Gas Conservation Commission records for Garfield, Rio Blanco and Mesa counties, popular hunting and fishing areas. It says of the 992 spills it found, 77 tainted groundwater or surface water.  Statewide, oil and gas companies had reported 981 spills over the previous 2 1/2 years, totaling 5.2 million gallons of drilling liquids and oil.  State rules generally require companies to report spills of at least five barrels.
CONSERVATION PROJECTS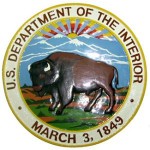 (AP) The Interior Department says it will work with Colorado on three water and land conservation projects.  Interior Secretary Ken Salazar yesterday announced pilot projects in the Yampa River Basin, the San Luis Valley in southern Colorado and wildlife corridors in the Denver area.  The projects are part of President Barack Obama's "America's Great Outdoors" initiative, which he announced in February.  It's designed to protect lands, support jobs in tourism and recreation and encourage Americans to get outside.  Salazar is a former U.S. senator and state attorney general from Colorado. He was back in his home state for a ribbon-cutting ceremony for the new visitor center at the Rocky Mountain Arsenal National Wildlife Refuge outside Denver.  The center was funded with federal stimulus money.
HORSE HERPES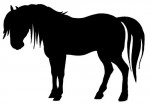 (AP) The Humane Society of the United States is raising concerns about the potential for wild horses in the West to contract an equine herpes virus from domestic horses.  The society urged the Bureau of Land Management in a letter yesterday to discourage and, where appropriate, prohibit private horse owners from bringing potentially exposed horses onto federal lands.  Holly Hazard, the group's chief innovations officer, says there's the potential for a catastrophic outbreak of the virus among wild herds. She says the agency needs to treat the threat as an emergency beginning with public education.  BLM spokesman Tom Gorey says no animals managed by the agency are known to be infected. He says BLM is considering limiting horse movement on a case-by-case basis and may cancel some scheduled adoption events.
EDUCATION GRANTS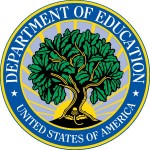 (AP) Colorado public schools may be in line for some funding to turn around low-performing schools.  The U.S. Department of Education says Colorado has been awarded $6 million for the program.  Districts must apply for a share of the School Improvement Grant money, which will be distributed by the state.  Nationwide, the program is distributing $546 million.  Education Secretary Arne Duncan says schools that perform in the bottom 5 percent of the state and have graduation rates below 60 percent need extra help.
CLEAN JOBS BILL
(AP) A new state law aimed at creating jobs in clean technology and bioscience will finance grants to spur the industry in Colorado.  Gov. John Hickenlooper signed the bill into law yesterday. Senate Bill 47 will place tax revenue from growth in the clean-tech industry into an economic development investment fund.  State Sen. Rollie Heath of Boulder, the bill's sponsor, says Colorado ranks fourth nationally in the percentage of jobs in the clean technology sector with more than 300 companies. He says the program will help the state stay competitive.  State officials estimate that $2 million will be transferred to the Clean Technology Discovery Evaluation Grant Program. It's designed to provide grants to companies in renewable energy, electric motors, lighting and related areas.
ELDERLY DRIVING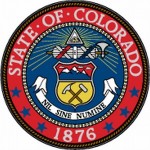 (AP) A new study says aging drivers support mandatory retesting to renew their driver's licenses.  The University of Colorado School of Medicine survey of 122 elderly drivers.says about 90 percent of the drivers they interviewed had at least one medical diagnosis that might increase their risk of a crash.  About three-quarters of those drivers supported mandatory, age-based driver retesting after a certain age.  In Colorado, drivers over age 65 must renew their license by mail, with only an official vision test as an added requirement.
ELECTION DATES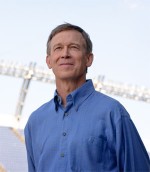 (AP) Gov. John Hickenlooper plans to sign a bill that changes the dates for some elections in Colorado so that military serving overseas have time to mail their voting ballots.  The bill Hickenlooper is scheduled to sign today makes Colorado's primary elections and precinct caucuses happen earlier on even-numbered years. The bill also requires that mail-in ballots be delivered or mailed to military personnel serving overseas 45 days before an election, instead of the current 30 days.  The bill sets Colorado's primary election to the last Tuesday in June, as opposed to the second Tuesday in August. Precinct caucuses would happen the first Tuesday in March, instead of the third Tuesday in March.
PATRIOT ACT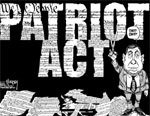 (AP) Four Democratic senators have won the promise of a Senate Intelligence Committee hearing into what they say is a secret and expansive Justice Department interpretation of the information collection the Patriot Act allows.  The criticism by Intelligence Committee members Ron Wyden of Oregon and Mark Udall of Colorado came as Congress moved to extend the government's Patriot Act powers to search records and conduct roving wiretaps.  Wyden said there is a growing gap between what the law says and what the senators call a classified interpretation of the law by the Justice Department.  Udall said his constituents "would be alarmed if they knew" how the Patriot Act was being carried out.  Sen. Jeff Merkley of Oregon and Sen. Tom Udall of New Mexico also criticized the law.