Colorado Democratic House Leader Sal Pace says he'll challenge Republican incumbent Rep. Scott Tipton for the state's 3rd Congressional District.  Pace announced his intention to run against Tipton today in a district that frequently changes from Democrat to Republican. Tipton is serving his first term after his surprise defeat of Democratic Rep. John Salazar last year.  Pace is a Pueblo Democrat serving his second term in the Colorado House. Pace says he believes the district will "continue to be a swing district" and that voters there don't want "someone who is obsessed with partisanship."  Tipton is a pottery dealer from Cortez, Colo., who served two years in the state House.
GRAND OLDE WEST DAYS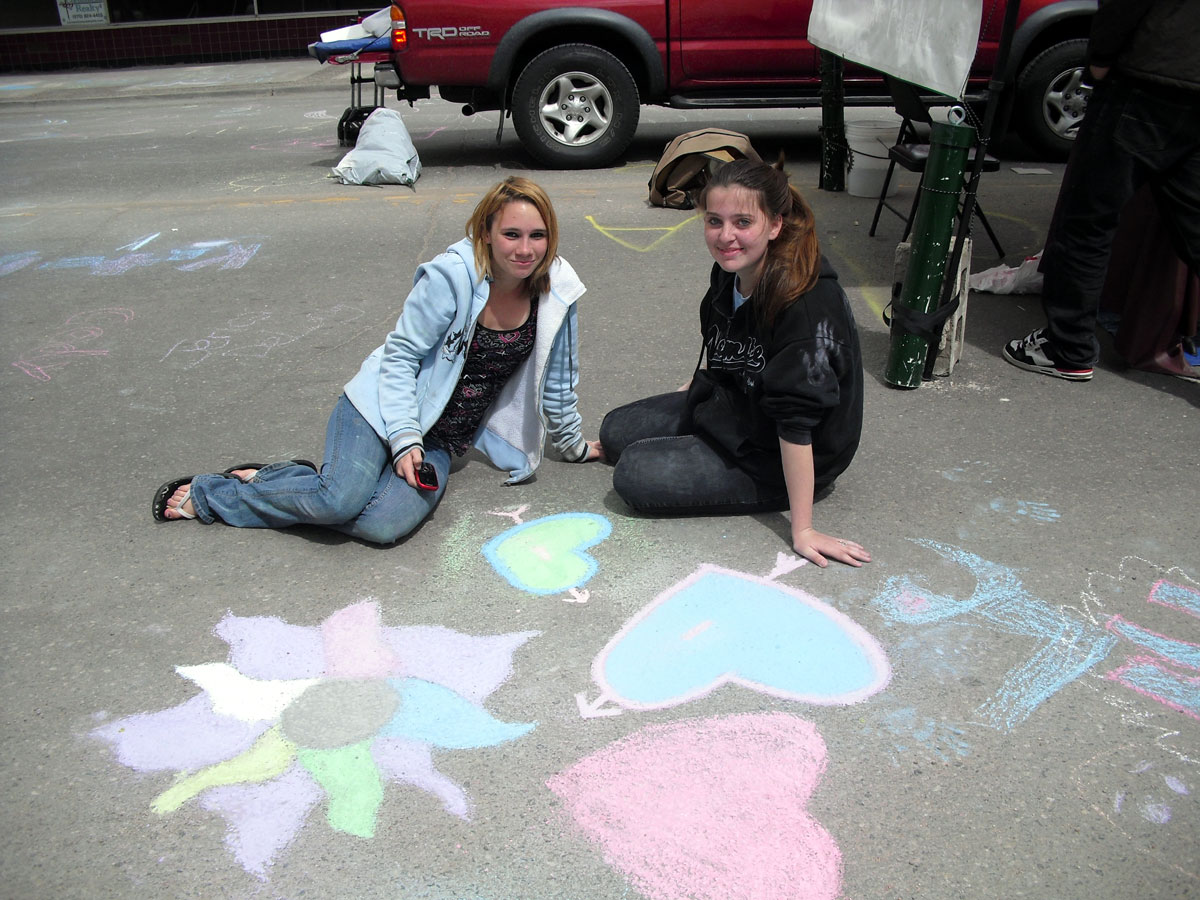 CLICK ON THE PHOTOS AND STATION STUFF TAB AT THE TOP OF THIS PAGE FOR DOZENS OF PICTURES FROM OUR CHALK ART AREA AT GRAND OLDE WEST DAYS
It was estinmated about 15-hundred people showed up in downtown Craig for yesterday's Grand Olde West Days street festival yesterday.  The weather wasn't very cooperative, although it didn't rain as much as in years past.  However organizers say without the wind and cold they probably would have had nearly twice the turnout.  Visitors were able to check out a car show, try their hand at street chalk art, listen to live music, and take advantage of the many art and food vendors.  Over 100 people attended the Memorial Ceremony at the Craig Cemetery early yesterday morning.
ATTEMPTED ROBBERY ARREST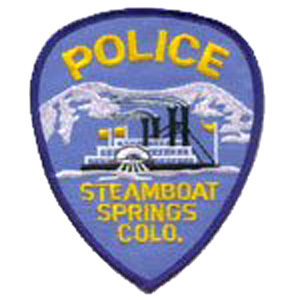 A man acting suspiciously was arrested early Friday morning at the Snow Bowl Bowling Alley in Steamboat.  According to police the man was acting suspiciously earlier Thursday, wandering around areas of the facility that were closed to the general public.  He was asked to leave, but showed up again near closing.  Staff called police, who found 27-year old Jayce Peterson hiding in a janitor's closet, wearing a ski mask.  He had two knives on him.  Peterson was booked in the Routt County Jail on charges of attempted aggravated robbery, tresspassing, and possession of drug paraphernalia.
FLOODING CONCERNS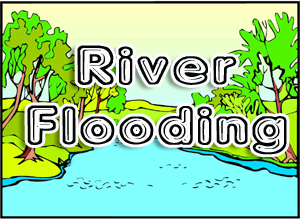 Warmer temperatures this week are expected to play havoc on Northwest Colorado rivers.  The Elk River near Milner has reached its flood stage, which is usually the early indication that things are warming up in the mountains.  Forecasters are predicting a big runoff this year, with most of the winter's snow still lingering in high elevations.  Temperatures haven't gotten high enough to bring the water down, but that's expected to change this week.  Temperatures are expected to reach the 70′s and stay there for a while.  Even without rain, that will start melting the state's significant snowpack, which has been measured at over twice the 30-year average.  Residents and visitors of Northwest Colorado are urged to take precaution when venturing around rivers over the next couple of weeks.
ALTERNATIVE PARKING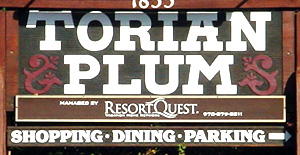 The Torian underground parking garage in Steamboat is closed for the next two days.  Additional snow melt sections are being installed.  Those who haven't moved their vehicles won't be able to get them out of the garage again until Thursday.  Guests and employees are encouraged to use the free parking lots behind the Tugboat and the Gondola Square parking structure.
HEALTH WORKSHOPS

The Northwest Colorado Visiting Nurse Association in Craig is gearing up for a couple of 6-week workshops.  The classes are a part of the VNA's Aging Well Program, and were designed by Stanford University.  The "Helathier Living Colorado" workshop is aimed at helping participants manage their health, especially those with persistent health problems or those at risk of developing chronic illness.  The "Helathier Living Colorado Diabetes Workshop" will be similar, but with a focus on diabetes.  Partners and care-givers are invited in both cases.  Both workshops will be held on Thursdays, starting June 9th.
COLORADO MOOSE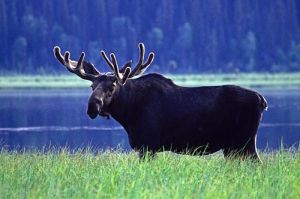 (AP) Moose in Colorado are thriving since their introduction in 1979 despite rapid human population growth and commercial development.  With no natural predators, state wildlife data shows that a few breeding pairs introduced in North Park have multiplied to more than 1,690 moose. Some moose have been seen east of the Continental Divide, including in three parts of Rocky Mountain National Park.  Federal biologist John Mack oversees natural resources in the park. He says it's unclear how the moose are affecting the park because no specific studies on the animal's impact have been conducted.  An increase in moose has also meant an increase in the number of people applying to hunt them. More than 14,000 people applied last year.  About 85 are killed each year.
BIG GAME FORAGE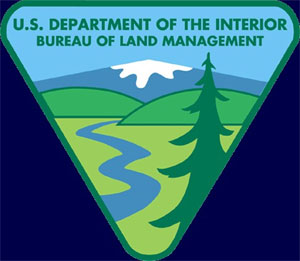 (AP) Wildlife officials are using a single-engine plane to drop fertilizer in northern Colorado to help improve forage for big game species.  The Bureau of Land Management says the fertilizer is being applied on 330 acres in the Coyote Creek area, about three miles northwest of Granby and east of Colorado 125. Dave Stout of the BLM says the area is critical for big game in the winter.  Stout says the fertilizer should stimulate growth in shrubs that have been stressed by high use from wildlife, making the forage better for next winter.  The agency is working with the Colorado Division of Wildlife and the Middle Park Habitat Partnership Program on the project.
GAS ACCURACY

(AP) Suspicious motorists will be happy to learn that an inspection of more than 28,000 gas pumps in Colorado last year found that 97 percent were accurate.  The Colorado Division of Oil and Public Safety says of the three percent that were out of tolerance, two-thirds were dispensing more than the meter showed, favoring the consumer.  Division director Mahesh Albuquerque says routine wear and tear may allow more gas to flow through the meter registers, giving consumers a bonus.  Albuquerque says clogged and malfunctioning meters may give customers less gas than they paid for.
PROTECTING SCHOOL KIDS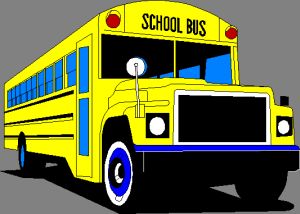 (AP) A new law intended to protect Colorado school children would disqualify people convicted of certain felonies from working in public schools.  State Rep. Robert Ramirez of Westminster sponsored House Bill 1121, which was signed into law Friday. The law says people convicted of child abuse and unlawful sexual behavior can't work in Colorado schools.  Another law sponsored by Ramirez requires all school contractors to go through a criminal background check. The information must be given to the school district when the contract is submitted.
MARIJUANA LAWSUIT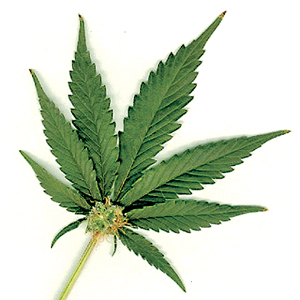 (AP) A prominent marijuana attorney in Colorado has given notice he'll be suing over new medical pot regulations, including requirements that dispensaries grow most of the marijuana they sell.  Robert Corry of Denver sent a letter to state Attorney General John Suthers Friday say he intends to sue. Corry says he will argue that the grow-your-own requirement is akin to requiring a grocery store to grow the food it sells. Corry also plans to challenge other provisions, including residency requirements.  Corry asked Suthers whether he plans to defend Colorado's marijuana law. The Republican attorney general is a prominent critic of the law.  An assistant attorney general responded to Corry later Friday with a short letter saying the law will be defended.
MILITARY VOTING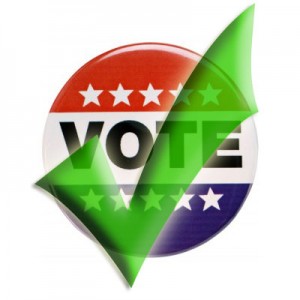 (AP) Gov. John Hickenlooper has signed a bill that changes the dates for some elections in Colorado so the state complies with a federal law aimed at giving military and others living overseas enough time to vote.  The bill Hickenlooper signed Friday makes Colorado's primary elections and precinct caucuses happen earlier on even-numbered years. The bill also requires that mail-in ballots be delivered or mailed to military personnel serving overseas 45 days before an election, instead of the current 30 days.  The bill sets Colorado's primary election as the last Tuesday in June, as opposed to the second Tuesday in August. Precinct caucuses would happen the first Tuesday in March, instead of the third Tuesday in March.
REDISTRICTING – HISPANICS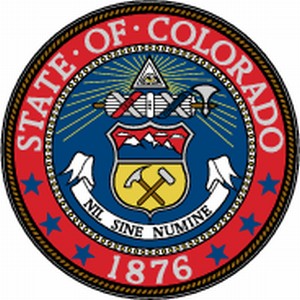 (AP) Colorado's growing Hispanic population might influence how new state legislative districts are drawn this year, but whether that leads to districts dominated by Latinos is an open question.  Hispanic population growth – 41 percent since 2000 – is not concentrated along the Front Range, a traditional growth area, according to new data from the Census Bureau.  Hispanics also moved over the past decade to the Western Slope in search of jobs in mining and the service industry.  A panel working on the once-a-decade process of redrawing House and Senate districts to account for population changes began its work this month.