STUCK HORSE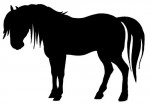 A number of rescue organizations were called out to Moffat County Road 35 this morning, where it was discovered a horse had fallen down an embankement.  After falling the horse wound up on its side and stuck under a culvert.  It's not clear how long it was there before being discovered.  Rescue crews used heavy equipment to winch the culvert out of the way, so the animal could be freed.  Fire Chief Bill Johnston said as luck would have it the culvert was rotted, making the work easy.  The ditch was full of water, so authorities were worried about hypothermia.  The horse was tended to by local veterinarian Kelly Hepworth.
CAR FIRE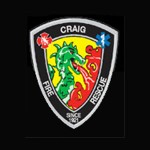 Craig Fire Rescue was called to a vehicle fire yesterday afternoon at Bank of the West.  At around 4:30 an electricla short caused a car to catch fire, but the owner had put it out with a fire extinguisher by the time firemen arrived.  Battalion Chief Dennis Jones says there was minimal damage to the car.
HORSE SHOW CANCELED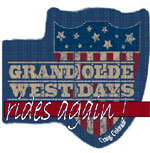 The 2nd Annual Draft Horse Show, scheduled for Sunday at Grand Olde West Days, has been canceled.  Committee member Marti Anson says she got a call from Fairgrounds Manager Bill Sixkiller, who said another case of Equine Herpes had been found in Rifle.  That means horses will be prevented from gathering together at any public facility, including fairgrounds.  The Routt County Fairgrounds in Hayden has been closed to horses for the last couple of weeks.  Horse shows and events across the country have been canceled due to the outbreak, which began in Ogden, Utah.  Grand Olde West Days begins Saturday in Craig, with a parade through downtown.  Sunday's only other event is the Antique Tractor Pull.
PIPELINE PROJECT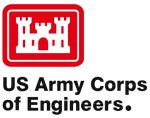 (AP) The U.S. Army Corps of Engineers has suspended its evaluation of a proposed pipeline to carry water from southwestern Wyoming to the Front Range.  Aaron Million of Ft. Collins has applied to pipe up to 250,000 acre feet of water a year from the Green River as far south as Pueblo.  Rena Brand is project manager for the Corps of Engineers in Littleton.  Brand says Million wrote to her agency last month asking it to suspend its environmental review of his pipeline proposal. She says Million wants to consider whether his project could generate electricity and, if so, whether the Federal Energy Regulatory Commission should be reviewing it.  Million was arrested Saturday on a Texas warrant accusing him of stalking an ex-girlfriend.
CONFEDERATE FLAG

(AP) A decision by veterans to place a Confederate flag on graves of veterans buried at the Steamboat Cemetery is stirring concerns.  Confederate States of America flags have been placed for years on the graves of Civil War veterans buried at Hayden Cemetery.  U.S. Air Force veteran and longtime Hayden resident Sam Haslem said it's never caused friction before.  This year the ceremony has raised the profile of an issue that long has sparked protests across the South, bringing it to the attention of civil rights movements.  The president of the Colorado Springs chapter of the National Association for the Advancement of Colored People, Rosemary Lytle, says Steamboat should not deface itself with the ugliness of segregation and separatism as shown through the Confederate flag.
ARBORETUM VANDALISM

Sunset Elementary's principal is hoping residents will keep an eye out for those who might want to damage the arboretum behind his school.  Principal Zack Allen, in a letter to parents, says there has been some vandalism in the past, particularly in the spring and summer months.  Allen encourages families to use the arboretum, reasoning that if more responsible people are using it more often, it might deter others from disrespecting the property.  That invitation extends to the playground, which is also open to the public, and has also been recently vandalized.  Today is the last day of school at Sunset.
FLOODING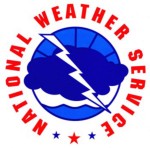 (AP) The National Weather Service says it's concerned about possible Colorado flooding in June.  Weather service hydrologist Treste Huse says snow is continuing into late spring northern parts of the state and cooler temperatures have kept the snow from melting.  Some parts of the Western Slope are still covered with more than 16 feet of snow. Huse says a spate of warm temperatures in June could send water over the banks in many parts of the state.  Huse says Grand County tributaries have banks full of water and there has already been some minor flooding on the eastern plains. No damage has been reported.
SCHOOL GROUNDBREAKING

A groundbreaking will be held in Clark today for the new North Routt Community Charter School.  The groundbreaking was supposed to take place last week, but the weather delayed it.  The new facility replaces three separate buildings and allows the school to expand its student population.  The building will also be used for community events.  The groundbreaking is at 3:30 this afternoon at the school site on Routt County Road 129.
DRILLING VS. WILDLIFE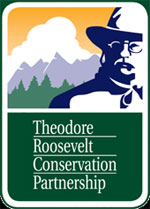 (AP) A nonprofit conservation organization says better coordination is needed between state wildlife and land managers handling energy development and mule deer populations in the West.  The Theodore Roosevelt Conservation Partnership released a report yesterday on the impacts of oil and gas drilling on mule deer in Colorado, Wyoming and Utah.  Officials say mule deer depend on seasonal habitats that have been protected from traffic and human activity, including energy leases located within their winter ranges.  The report says 2.4 million acres of their habitat have been leased for development. While there are some restrictions in place, it says drilling companies often apply for, and receive, a break from the limitations.  According to the report, 83 percent of relief requests from wildlife protection were granted between 2007 and 2008.
EDUCATION GRANTS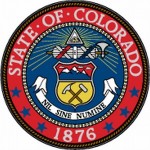 (AP) Colorado's governor says state educators have "every intention" of seeking new education grants announced yesterday by the federal government.  The $500 million grant competition aims to do away with an uncoordinated system of preschool programs. Colorado and eight other states that unsuccessfully sought grants through the Obama administration's "Race To The Top" funding competition have been invited to try for the new round.  At least one of those states, South Carolina, says it won't go through the trouble of applying for this round. Some have criticized the federal grant incentives as heavy-handed.  But Colorado Gov. John Hickenlooper said in a statement yesterday that "we have every intention of pursuing this opportunity."  Colorado can apply for $10 million to $50 million by updating an application submitted in June 2010.
POT – TAXES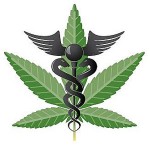 (AP) Marijuana businesses looking for help navigating the federal tax code are watching a congressional proposal sponsored by Colorado Rep. Jared Polis.  Polis and other House members introduced legislation yesterday about medical marijuana. One of the bills would allow marijuana-related businesses to claim business deductions on their federal taxes. Currently the IRS does not permit pot-related business to claim business deductions because the drug violates federal law.  Polis also wants to amend federal banking law to allow state-certified marijuana businesses to access banking services.  Another bill introduced yesterday would direct the federal government to defer to state medical marijuana laws and make patients and business immune to federal drug prosecution if they are following state law.  There was no immediate word yesterday whether the marijuana bills would be heard.