ROUTT COUNTY SURVEYOR ARRESTED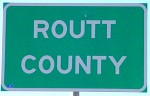 Routt County's Surveyor was arrested last week on DUI and drug charges.  State Troopers say Ridgeway Moon was pulled over Thursday for a license plate violation.  After showing signs of intoxication, he was found to be in possession of suspected cocaine and an open bottle of alcohol.  He was booked in the Routt County Jail, and has since bonded out.  He'll be in court next month to answer the charges.  Moon has served as County Surveyor of over a decade.
FLIGHT COMPETITION

Colorado Northwestern Community College's aviation team has some celebrating to do, if they can ever get home.  The school's Aero Club Flight Team did very well at the National Intercollegiate Flight Association's (NIFA) Safety and Flight Evaluation Conference (SAFECON).  They were first in many categories, including Message Drop Ranking, and were honored as the Top Two Year School, and given the Collegiate Aviation Progress Award.  While the students and instructors would like to be home now celebrating their recognition, the team has been stuck in Ohio where the competition was held last week.  Tornado activity has grounded aircraft until further notice.  That's expected to be sometime today, as a welcome home celebration is planned for this afternoon at the CNCC campus in Rangely.
WESTERN SLOPE HONOR FLIGHT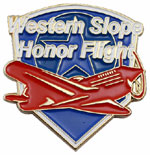 The Western Slope Honor Flight is planning a fifth and final flight to Washington D.C.  The program allows World War 2 veterans to view memorials built in their honor, and is free for veterans.  However their is a cost for the veteran's guardian to go along.  The Honor Flight is now looking for those World War 2 vets who would like to go.  Those interested should fill out an online application at www.Westernslopehonorflight.com.  The trip will take place September 21st and 22nd.
FOREST SNOW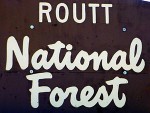 Bring your snowshoes if you plan to go camping in the Routt National Forest over the weekend.  Kent Foster, recreation manager at the Forest Service office in Steamboat, says Buffalo Pass is still covered with most of the 16 feet of snow that fell. He says the national forest has a lot more snow than usual this time of year because of heavy snowfalls and cooler temperatures.  Foster says many roads in the forest are also closed due to snow.  In the meantime, camping reservations at Steamboat Lake and Pearl Lake State Parks have been canceled due to the heavy snow.  Both lakes are still frozen, and many campsites are inaccessible.  State Parks officials have been contacting those that had reservations and refunding their money.  Reservations will continue June 3rd for Steamboat Lake and June 10th for Pearl Lake.
STEAMBOAT ROAD PROJECTS

Steamboat road crews have started their annual overlay projects, and delays should be expected.  Today they will be finishing up on Mount Werner Road, Old Fish Creek Falls Road, and Fish Creek Falls Road.  Tomorrow the work will move to County Road 33 near the Wastewater treatment Plant.  Next week crews will start on Storm Meadows Drive and Hilltop Parkway.  Staying on schedule will depend a lot on the weather.
BEAR RESEARCH
(AP) The Colorado Division of Wildlife is launching a five-year study of black bears to help determine how to reduce conflicts between humans and bears.  The study aims to help researchers better understand how bears use urban areas and to improve techniques for estimating bear populations.  Researcher Heather Johnson says her team wants to know whether increases in conflicts between humans and bears reflect a growing bear population, or a shift in bear behavior as the animals forage for food in towns.  Researchers hope to collect genetic material from bears and fit 50 female bears with collars to track their movements.
ENERGY RESEARCH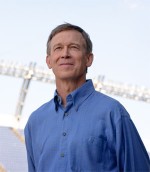 (AP) A new study released Monday by Gov. John Hickenlooper says consumers nationwide could save $3 billion annually by voluntarily cutting their electric use.  Hickenlooper visited Fort Collins Monday to sign a bill aimed at increasing private investment in research, development and new technologies. The new law extends a pilot program that promoted 21 new businesses around the state for energy development.  The study analyzed data gathered from 11 utilities in six states, covering about 750,000 households.
PATRIOT ACT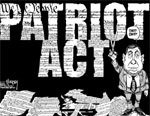 (AP) Two U.S. senators are calling on the Obama administration to disclose how it interprets the Patriot Act, as an extension of the act nears a vote in Congress.  Colorado Democrat Mark Udall and Oregon Democrat Ron Wyden say these are dangerous times, but they believe the administration can disclose its interpretation of the law without disclosing methods.  At issue are provisions that allow the use of roving wiretaps, access to business records believed relevant to terrorist investigations, and secret surveillance of non-U.S. individuals without the government having to show a connection between the target and a specific terrorist group.  The legislation would extend three expiring provisions until June 1, 2015.  Some lawmakers say the legislation is less necessary now that al-Qaida chief Osama bin Laden is dead.