BEAR AWARE
The Colorado Division of Wildlife is warning campers to take precautions against bears over the Memorial Day weekend.  Ron Dobson, a district wildlife manager, says campers need to keep a clean campsite to avoid attracting bears or other wildlife.  Dobson says bears go into campgrounds because food is often available around tents, camp trailers and dumpsters.  Dobson says bears can smell food from miles away.
MONDAY STORMS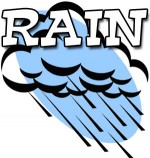 A series of storms brought heavy rain, lightening and hail to the area yesterday. There were power outages in parts of Craig including much of the city south of Victory Way and in Maybell. The storm took down power lines on Airport Road and in Maybell.  Some power interruptions lasted up to 3 hours. The public safety center was reportedly operating on generator back-up. Rain and thunderstorms are expected to continue today.
RUNOFF – STORMS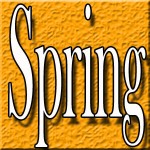 Although the weekend saw steady rain, with a major storm yesterday, the rivers haven't seen much change.  In fact, cooler temperatures during the weekend actually calmed the rivers somewhat.  Flows were recorded at slower speeds over the weekend than during the week prior.  However the latest storm system is expected to be followed by warmer temps, which will increase the chance of a heavy runoff.  That's according to county emergency managers, who are keeping an eye on the Yampa, Elk, and White rivers and their tributaries.
FOREST ROADS REMAIN CLOSED
The US Forest Service has decided to keep all forest roads in the Routt/Medicine Bow National Forest closed for now.  Rangers say there's still too much snow in the mountains to make travel on forest roads safe.  The snow pack in the forest was over twice the 30 year average, and most of it is still there.  Cooler temperatures at night have kept the water from rushing down, but warmer weather is precdicted for the weekend, making it likely much of that snow will melt off.  Forest Rangers don't want people traveling on roads that could get washed away, and they'd like to preserve the structure of the roads that are just wet.  They're asking the public to respect road closures and refrain from driving around gates and barricades.
FLOOD CONCERNS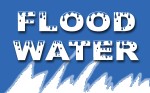 (AP) Officials say parts of Colorado west of the continental divide and most of the eastern plains should expect minor flooding as rainfall and warmer temperatures begin to melt the season's record snowpack.  The Colorado Water Conservation Board said yesterday that minor flooding watches have been issued for the Western Slope down to Montrose County and the eastern plains.  Officials say thunderstorms and runoff could cause minor flooding and rivers and streams could overflow their banks.  Officials say warmer temperatures predicted for the weekend could see the runoff reaching levels not yet seen this season.
GREEN BUILDING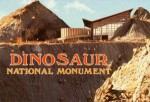 The new Visitor's Quarry at Dinosaur National Monument is a green building, and officials there hope it's noticed as such.  The staff are hoping to get LEED, or Leadership in Energy and Environmental Design, certification.  The building was constructed with the environment in mind.  Materials gathered from the demolition of the old quarry were used, sometimes in unique ways.  For example, musch of the old buildings walls have been crushed, with the material to be used for trails around the new center.  They've also used an old ralroad car as a bridge between the parking lot and the visitor's center.  The quarry will also use green power in its day-to-day operations.
BOAT INSPECTION VIDEOS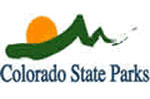 Colorado State Parks now has an online video that will help boaters better prepare their craft for the water this summer.  Mandatory boat inspections will take place at all of Colorado's lakes and reservoirs this year, to prevent the spread of aquatic nuisance species.  The videos offered are short, usually 3 to 5 minutes.  They cover topics from the importance of the inspections, to making sure your boat passes.  You'll find the videos at http://parks.state.co.us/Boating/Pages/BoatingProgramHome.aspx.
AG TAX RELIEF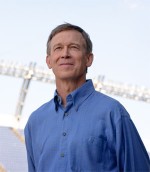 (AP) Gov. John Hickenlooper signed a Republican proposal to reinstate a tax break on agricultural products for farmers and ranchers.  Hickenlooper signed the bill into law yesterday at a business in Sterling.  The tax break applies to pesticides, animal medicine and other livestock products that farmers and ranchers buy. A law passed last year suspended those tax exemptions until June 30, 2013, but Republicans argued that was a burden on businesses. The bill Hickenlooper approved reinstates the tax breaks.  Republican Rep. Jerry Sonnenberg, R-Sterling, says the tax break puts Colorado agriculture on a level playing field with other states.  Restoring the tax exemption will cost the state an estimated $3.7 million next fiscal year.  The measure was part of this year's state budget compromise.
MCGINNIS – ETHICS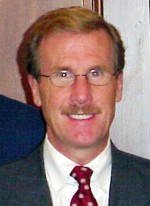 (AP) A state regulator has decided that allegations of plagiarism against former Colorado gubernatorial candidate and attorney Scott McInnis don't warrant discipline under ethics guidelines.  The state office of attorney regulation said yesterday there's no clear evidence of a violation. The group Colorado Ethics Watch filed a complaint against McInnis after allegations surfaced that portions of a paper he wrote for a foundation on water law were copied from an article by a state Supreme Court judge.  McInnis agreed to repay the foundation, but said a water expert he worked with gave him copies of the article without providing attribution. The expert disputed that and the issue dogged the Republican candidate, who lost the gubernatorial primary last year.  Colorado Ethics Watch says it's glad the complaint was investigated.