WHERE THE HELL'S MAYBELL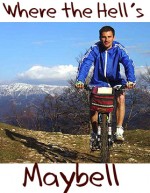 The "Where the Hell's Maybell" bike ride was rained out Saturday, but the ride will go on.  Craig's Parks and Rec Department says they will try to hold the event June 4th.  They didn't want to have it during the Grand Olde West Days, Craig's Memorial Weekend Celebration, so they decided to push it back another week.  All start times and locations will be the same.
TABOR CHALLENGE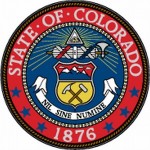 (AP) Republican and Democratic lawmakers are challenging Colorado's strict and tax-and-spending limits in federal court.  The group of more than 30 current and former public officials say they were filing the lawsuit today.  Among those challenging the Taxpayers Bill of Rights – or TABOR – are Democratic Rep. Andy Kerr of Lakewood and former Republican state Sen. Norma Anderson.  TABOR requires lawmakers to ask voters to raise taxes. It also limits the amount of tax revenue the state can keep and spend.  The suit alleges that it violates the U.S. Constitution's guarantee of a small-R "republican" government where elected representatives make decisions on behalf of voters.  The plaintiffs are being represented by Boulder attorney Herb Fenster, a Republican, along with two Democrats, former Congressman David Skaggs and former state Sen. Mike Feeley of Lakewood.
STEAMBOAT THEFT

A Steamboat business operator has been accused of theft.  45 year old Jonathan Hieb was arrested last week and charged with stealing over $2,500 in cash and product from Bella's wine bar.  Hieb operates the Sweet Pea Market and cafe downtown, but works seasonally for Bella's.  It was while employed that Hieb is accused of the theft.  The investigation is ongoing.  Hieb was released last week after posting $5,000 bail.
MAGAZINE SCAM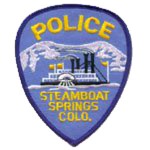 Steamboat police are warning residents of a group of people in town selling fraudulent magazine subscriptions.  Police say they've actually contacted a few of the people, and have issued citations and warnings.  They say the group is known for not delivering on the subscriptions, instead taking the money and disappearing.  The citations issued were for not having a propoer sales license.  Police urge residents not to let the sales people in your house or buy anything from them.
3RD DISTRICT CHALLENGER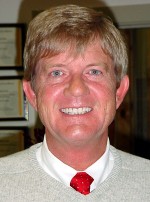 (AP) A Democrat from Pueblo is confirming he plans to challenge Rep. Scott Tipton in Colorado's 3rd Congressional District.  House Democratic Leader Sal Pace has been widely considered the most likely challenger to Tipton, a freshman elected last year.  Pace confirmed his plans to Colorado newspapers last week. Pace says he's waiting to make a formal announcement until a judge sets new boundaries for the district including most of southern and western Colorado.  Congressional districts must be adjusted every 10 years to account for population change. But state lawmakers were unable to agree on new district last term, throwing the matter to the courts.  Tipton is a Cortez Republican who defeated former Democratic Rep. John Salazar last year. Pace is serving his second term in the Colorado House.
AG TAX BREAKS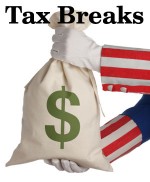 (AP) Gov. John Hickenlooper plans to sign a bill that reinstates a tax break on agricultural products for farmers and ranchers.  Hickenlooper is scheduled to sign the proposal in Fort Morgan this morning during a ceremony with Republican lawmakers who sponsored House Bill 1005.  The tax break applies to pesticides, animal medicine and other livestock products farmers and ranchers buy. A bill signed into law last year suspended those tax exemptions until June 30, 2013 but the bill Hickenlooper will sign reinstates the tax breaks now.  Restoring the tax exemption is estimated to cost the state about $3.7 million next fiscal year.  The measure was part of this year's state budget compromise.
PARKS PASSES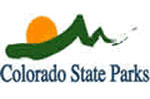 (AP) Prices for senior state parks passes are going up because of budget cuts.  The Colorado State Parks Board voted Thursday to reduce discounts offered to Colorado residents 64 and older.  Under the changes, which go into effect June 30, seniors will receive a smaller discount on the Aspen Leaf annual pass and on camping fees.  The standard Aspen Leaf pass costs $70. Seniors now get a 50 percent discount but after June, they'll only receive a $10 discount. Under the new fee plan, they'll get a $3 discount on all camping sites Sunday through Thursday. Lifetime passes will also increase to $300.  The park system has raised fees for all visitors in the last few years to offset the dramatic drop in funding from the legislature.
SEAT BELT ENFORCEMENT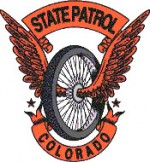 (AP) The Colorado State Patrol and more than 100 law enforcement agencies across the state are stepping up enforcement of seat belt and child passenger safety laws.  Next week's stepped-up enforcement is part of a national campaign to get people to buckle up, and it runs through June 5.  Last year, 166 people who weren't buckled up lost their lives in traffic crashes on Colorado roadways. The state Department of Transportation says 68 percent of the deaths were men between the ages of 18 and 34.  Under Colorado law, drivers stopped for another violation can also be ticketed if they and front-seat passengers aren't wearing seat belts. The minimum fine is $65.  A driver can be stopped and ticketed for an unrestrained or improperly restrained child under 16.
SCHOOL DISCIPLINE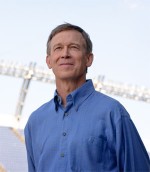 (AP) Gov. John Hickenlooper is headed to Arvada to sign a bill setting up a statewide review of school discipline.  Hickenlooper planned to sign the bill into law at Arvada High School today.  The measure requires the state to review school discipline strategies to reduce cases of students being referred to law enforcement for matters that aren't serious.  Senate Bill 133 passed easily in the Legislature amid concerns from both parties that some youths are unnecessarily being expelled or sent to the juvenile justice system for minor offenses.
EQUINE HERPES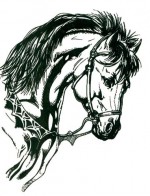 (AP) The number of horses infected with the deadly and contagious Equine Herpes Virus-1 continues to grow. The USDA says the outbreak that started at an Ogden, Utah competition has infected at least 34 horses in nine states and Canada.  That's got some owners, like cowgirl Tricia Lynn Crump, taking extra precautions at the height of show season. Crump, who is Idaho's reigning Miss Rodeo, won't be astride a horse in Nampa's annual Parade America on Saturday. Instead she'll be riding in a stagecoach because she's leaving her own horses at home to keep them safe.  Fewer people are showing up to compete on a professional rodeo circuit, and some horse sales, shows and rodeos are being canceled in an attempt to stop the spread of the virus.
POT COUPONS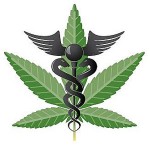 (AP) Medical marijuana sellers are joining the online coupon trend, trying to lure new patients with deep discounts on pot, hash, smoking accessories and edible cannabis-infused foods.  Online couponing for marijuana comes as popular mainstream coupon sites turn away dispensaries and other marijuana businesses. In established medical-pot states like Colorado, where as many as 700 dispensaries battle for new patients, online coupons are helping some pot shops draw in business.  Colorado's mmjdailydeals.com bills itself as the nation's first successful online pot coupon service. With 10,000 subscribers in three Colorado cities, site founder John Molinare said he's doing better than he hoped. Molinare hopes to expand to Arizona and California, other states that have legalized medical marijuana.
UNEMPLOYMENT RATE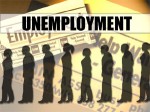 (AP) The Colorado unemployment rate is falling.  The state labor department said Friday the unemployment rate fell to 8.8 percent in April from 9.2 percent in March as the state added about 2,200 nonfarm payroll jobs.  The unemployment rate was two-tenths of a percentage point lower than April 2010, when it was 9 percent.  The labor department's executive director, Ellen Golombek, says it's encouraging, but she'd like to see the trend continue for several months before reading too much into the numbers.  The national unemployment rate for April was 9 percent, down from 9.8 percent a year earlier.  The state labor department says Colorado added about 3,500 jobs in the trade, transportation and utilities sector in April; about 2,100 jobs in services; and about 1,200 in leisure and hospitality.