POWER OUTAGE
Some people went without power for a couple of hours last night in the Craig area.  That's according to officials at Yampa Valley Electric Association, who said last night that others went without for only about 10 minutes.  The dispatcher didn't know a lot about the situation, but said he believed an equipment malfunction was the reason for the outage.  By 8:15 power was fully restored.
CLEAN-UP DAYS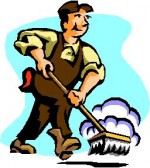 Craig Clean-up Days is this weekend.  City crews will have huge dumpsters set up at the north end of City Park from 9 to 4 tomorrow and Sunday, taking used tires and appliances.  Representatives from Interstate Battery will also be there taking used auto and commercial batteries.  For every battery they get, they'll donate 5 bucks to Relay 4 Life.  This weekend, the Moffat County Landfill will also accept tires for free.  There is no free dump day, as all property owners are allowed a free voucher per year for each property owned.  Routt County will host a similar event.  The Yampa Valley Sustainability Council and Yampa Valley Recycles will man a recycling drop-off at Howelson Hill from 8:30 to 11:30 tomorrow.  Volunteers that would like to help crews pick up trash around town can meet on the Courthouse lawn at 8:30.
MONUMENT GRAND OPENING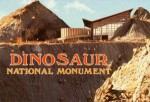 Dinosaur National Monument Officials have set a date for the grand opening of the new Quarry Visitor's Center and Quarry Exhibit Hall.  October 4th will be the Monument's 96th anniversary, and spokesperson Mary Risser says holding the grand opening on that date would be a great way to celebrate.  The Warry Visitors Center had to be torn down and rebuilt because of structural instability.  It offers information on the history of the area, from the days when dinosaurs roamed the area to the present.  The monument itself boasts petroglyphs, homesteading history, and many miles of trails and river on 80 acres.  Although the grand opening is set for October, the center will open to the public as soon as the work is done.
ROADS CLOSED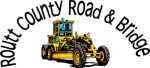 The Routt County Road and Bridge Department has closed County road 1-W at Whispering Pines Lodge.  High water has made for unsafe conditions at the Slater Creek Bridge.  Crews say the bridge's integrity is compromised.  Eastbound County Road 82 at Whispering Pines is also closed due to high water and slides.  The roads will remain closed, until crews can again make them safe for passage.
PLANE CRASH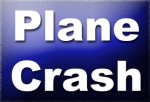 (AP) No survivors were found after a single-engine plane reported missing was found in southwestern Wyoming.  Wyoming Civil Air Patrol officials say the Bellanca 17 was found in Sweetwater County in the South Pass area of Wyoming, between Farson and Rock Springs at around noon yesterday. Sheriff's officials have identified the two on the plane as pilot Gilmer Mickey of Englewood, Colo., and Bob Albert of Fort Collins, Colo.  Authorities say the plane left Pinedale at 10 a.m. Wednesday and was headed to Fort Collins. Federal investigators are expected at the crash site today. Federal Aviation Administration spokesman Allen Kenitzer says family members reported the plane missing early yesterday. Wyoming Civil Air Patrol spokeswoman Jeanne Stone-Hunter says about 2 feet of snow fell in the area.
PHONE SCAM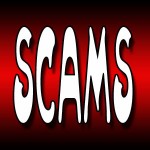 If you get a phone call saying you there is a warrant out for your arrest for skipping jury duty, don't buy it.  That's according to Craig police who say there is another scam popping up.  Apparently the calls come from someone who calls themself a "jury coordinator".  That person says they need to verify personal information to clear an arrest warrant.  However, the information you provide could allow them to steal your identity.  The scam hasn't hit this area yet, but authorities felt residents should be aware of it.  Police remind people to never give out personal information over the phone.
PROJECT AUCTION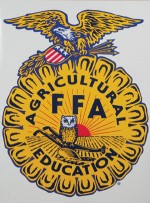 FFA members from Moffat County High School will hold their annual Project Auction and Rocky Mountain Oyster Fry tongiht.  Ag and horticulture students have been working all year on projects that will be auctioned off tonight.  The diner starts at 6:30, and hamburgers and hotdogs are usually offered for those that aren't into Rocky Mountain Oysters.  The cost is 5-dollars per person.  It takes place at the high school ag shop.
HOMETOWN HEROES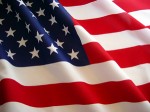 Tomorrow's Hometown Heroes Picnic at Craig City Park will go on, rain or shine.  That's according to veteran reps putting on the event.  The picnic is hosted in part by the VFW and the American Legion, and is held to honor those who have served, or are serving int he US Military.  It starts at 11 tomorrow and runs until 2.
100 YEAR CELEBRATION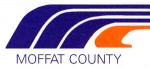 Moffat County turns 100 this year.  County officials will celebrate with a community barbecue at the fairgrounds August 12th.  The Moffat County Fair will be going on at the time.  But the county needs a little help paying for the celebration.  They're soliciting donations to help make the celbration a memorable one.  If you'd like to help out, call Erin Miller at 824-55-17.
HORSE DISEASE UPDATE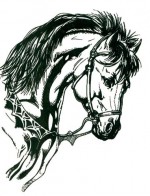 (AP) The number of horses confirmed with a fatal horse virus continues to rise in Colorado.  The Colorado Department of Agriculture said yesterday there are now eight confirmed cases of equine herpes virus, including two horses that had to be euthanized. There are also 22 suspected cases and 10 quarantine orders issued in six counties.  Colorado State Fair organizers have voluntarily canceled three horse events to limit the number of horses traveling to the fairgrounds in Pueblo.  The Routt County Fairgrounds has also banned horses at their facilities for at least another week.  The disease has been traced to horses at the Western National Cutting Horse Finals in Ogden, Utah, earlier this month.  Horse owners who want to transport their animals are being advised to call their veterinarian. The veterinarian will have to request a permit number for the horse's health certificate, already required for entry.
MARIJUANA LICENSES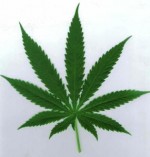 (AP) Marijuana regulators in Colorado have started processing background checks for dispensary employees and vendors.  The state Department of Revenue began issuing licenses yesterday for people who work in marijuana shops. By July 1, those employees will have to be licensed to show that they meet residency requirements and don't have drug felonies.  Licenses will also be required of vendors who work in proximity to medical marijuana, such as accountants for a dispensary.  Workers must be 21 and show proof they've lived in Colorado two years. However, the residency requirement will likely apply only to owners, not employees, under a bill awaiting the governor's signature.  Dispensary owners have already submitted paperwork for state licenses, but none has been issued yet.
BIDEN IN COLORADO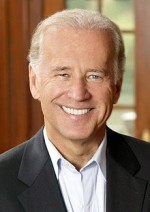 (AP) Vice President Joe Biden is hosting the first major Colorado fundraiser for President Barack Obama's 2012 re-election campaign.  Biden will headline the breakfast this morning in downtown Denver before heading to the National Renewable Energy Laboratory in Golden for a tour. The vice president will also talk about federal investments in energy innovation.  The fundraiser is closed to the general public.  Colorado Democratic Party Chairman Rick Palacio says the state can expect to see more big political names during the lead-up to the 2012 presidential election because Colorado is seen as one of a handful of swing states.  The state is almost evenly split among Democrats, Republicans, and independents.