STEAMBOAT POT
The Steamboat City Council elected not to enact a ban on Medical Marijuana businesses in town last night.  However, they set the stage for voters to decide.  Last night's meeting was packed, and it took around two hours to get to a vote.  While the vote was 4 to 3, it was a unanimous decision to put the question on a future ballot.  Council staff will now work on what that question should look like.  The language will be up for final approval early next month.
BURGLARY ARREST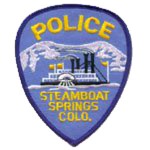 Steamboat Police say the 14 year old boy who was stabbed in the hand by a transient at the Bud Werner Memorial Library is now facing charges himself.  The boy, who hasn't been identified because of his age, was arrested along with his 18-year old brother William Ellifritz in connection with a string of burglaries in town.  It appears the boy was involved in some of the burglaries on the same day he testified in court about the library incident.  Most of the burglaries took place at restaurants in the city, however police also suspect they had a hand in some car burglaries.  The boys' home was searched, evidence of stolen property was found, and the two were arrested.  Their first court appearance is today.
FLOOD CONCERNS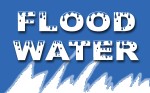 Minor flooding could occur in Deerlodge Park over the next couple of days.  That's according to information from the National Weather Service web site.  Moffat County Sheriff Tim Jantz told the commissioners yesterday that Deerlodge is running at about 16,700 cubic feet per second.  Maybell is another area where flooding is a concern.  Jantz said the river is running at about 11,300 cfs, compared to 6,500 cfs Saturday.  The Elk River in Routt County has already exceeded its bank in typical areas.  County Emergency Managers are keeping watch on the rivers.  They're keeping a particular eye on the debris, which can cause log jams at bridges when the water's high.  Jantz says the snowmelt hasn't been as bad as it could be, but with 3 or 4 sustained days of 70 degrees or warmer, that could change quickly.
CATEGORICAL EXCLUSIONS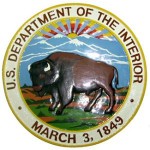 An energy group is trying to undo Department of the Interior policies that discourages energy development on public lands.  The Western Energy Alliance filed a brief in federal court yesterday challenging the Department of the Interior's and the U-S-D-A Forest Service's policies on Categorical Exclusions, which the alliance says rewrites a law passed by Congress.  The policies prohibit the use of categorical exclusions, which allowed oil and gas companies to develop where the impact is minimal or where an environmental analysis has already been conducted under the National Evironmental Protection Act.  The exclusions were meant to encourage natural gas and oil development, by eliminating red tape.  The lawsuit asks that the agencies follow the intent of Congress by restoring the exclusions.
ROADLESS RULES
(AP) Federal officials are conducting a series of public meetings to discuss Colorado's proposed plan for managing roadless areas in national forests.  The open houses started yesterday at the U.S. Forest Service's regional office in Golden. Public meetings are set to continue across Colorado through June 16.  Colorado and Idaho are the only states that petitioned federal officials with their own plans for roadless areas.  Colorado proposed its own rules for managing over 4 million acres of roadless national forest land. The revised version more than doubles the amount of land suggested for higher protection than what was offered under a 2001 proposal.  A 90-day public comment period on the proposed rules opened last month.  Environmental officials say they offer too many exceptions, especially for oil and gas drilling.
HORSE ILLNESS – NONE ALLOWED AT ROUTT COUNTY FAIRGROUNDS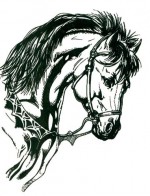 (AP) Horse owners and organizations nationwide are shutting down shows and other events in an effort to keep a deadly horse virus outbreak from spreading beyond a handful of Western states and Canada.  So far, at least 17 horses in Idaho, Utah, Colorado, California, Washington and Canada have been infected with the highly contagious Equine Herpes Virus-1, and at least three have died.  The disease poses no threat to people but is easily spread among horses, alpacas and llamas.  The infected horses were among roughly 400 that attended the National Cutting Horse Association Western National Championships in Ogden, Utah, earlier this month.  Officials with the National Cutting Horse Association say they're closely monitoring the situation and that all NCHA-approved shows scheduled for this weekend have been canceled by the affiliates or show producers putting on the events.  The Routt County Fairgrounds in Hayden is also closed to all horses for the next two weeks.
OIL AND GAS TAX BREAKS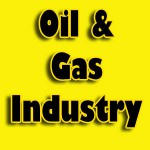 (AP) Colorado Sen. Mark Udall says a bill that would potentially repeal tax breaks for big oil companies is more an issue of deficits than energy.  Udall said yesterday taxpayers can't afford the breaks with the debt spiraling out of control.  He would prefer to see a comprehensive energy plan addresses renewable electricity standards and energy efficiency. But Udall said when the bill comes up in the Senate he will support it.  The bill is a Democratic response to prices more than $4 a gallon in many parts of the country. Supporters say gas companies wouldn't miss tax breaks that average about $2  billion a year.  Opponents say the tax increases would do nothing to lower prices.