LSRV POWER CONCERNS
Yampa Valley Electric Association wants to dispel a rumor going around the Little Snake River Valley.  Spokesman Jim Chappell says there is no truth to the rumor that they will shut power off to the Baggs area due to flooding concerns.  Chappell says there is no need to interrupt power.  Again Yampa Valley Electric Association has NO intention of disrupting power due to flood concerns.
CRAIG AIRPORT POLICY
The Craig/Moffat Airport board has instituted a policy change that is intended to keep junk airplanes off the property.  The board has created a policy document that requires airplane owners to keep their craft "Airworthy" as according to F-A-A regulations.  The idea is to make sure the airport doesn't accumulate broken down craft.  Airport reps say there are only a couple of people the policy will affect immediately, but it will prevent future problems.  The new policy will be mailed out to those affected.
RCR 129 REOPENED
Routt County Road 129 has been reopened 44 miles north of Steamboat.  The road was closed temporarily last night, due to a landslide 100 feet wide and 2 to 5 feet deep.  It was closed from the 3 Forks Ranch Headquarters to the 3 Forks Lodge.  County Road and Bridge crews cleaned up  the site and traffic is now allowed through.
WILDENHAUS LEAVING FOR FRONT RANGE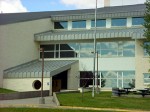 Moffat County High School's Athletic Director is leaving for Fort Morgan.  Richard Wildenhaus has had his position for 2 years.  He is leaving to become the Assistant Principal and Athletic Director at Fort Morgan High School.  He turned in his resignation last week.  Wildenhaus recently got his second master's degree in educational leadership, and earned his administrative license.  He wanted to be on an administrative pay scale, but the Moffat County School District wasn't able to accomodate him.  So he began searching for a new school, and found one on the Front Range.  Wildenhaus will finish out the school year.
STEAMBOAT CRASH

A two car crash in Steamboat yesterday afternoon sent two unidentified men to the hospital.  The accident happened at about 3:15 when a 22-year old Steamboat man tried to turn left from Highway 40 onto Walton Creek Road.  He was hit by a 60-year old South Routt man in a pick-up.  The pick up rolled all the way over, coming to rest on its wheels.  The accident scene will be investigated before any citations will be handed out, but reports say the South Routt man admitting he wasn't wearing his seatbelt at the time.  Neither man was thought to have suffered life threatening injuries.
LANDSLIDE NORTH OF STEAMBOAT

Routt County Officials have shut down County Road 129 due to a large landslide.  The closure is about 44 miles north of Steamboat and covers the county road from the 3 Forks Ranch to the 3 Forks Lodge.  The slide is 100 feet wide, and 2 to 5 feet deep.  Questions can be referred to the Routt County Road and Bridge Department.  There's no estimate as to when the road may reopen.
STEAMBOAT MARIJUANA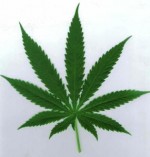 Steamboat is the latest to consider a citywide ban on medical marijuana dispensaries.  The city council has invited the public to a meeting tonight to discuss their options when it comes to the legal weed trade.  Those options include continuing the current regulations, putting the issue to a vote of the people, or simply approving a ban.  Things could play out as early as the first week of June.  A regulatory ordinance will be voted on at tonight's meeting which starts at 5 at Centennial Hall.  Other communities across the state, including Oak Creek, are considering similar action.
BOATING TESTS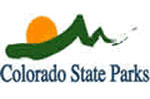 Yampa River State Park will host boating safety review sessions and exams for teens and interested adults.  The first classes will be this weekend, just in time for the boating season.  14 and 15 year olds must complete the class to be able to operate a boat on Colorado waters.  Those that intend to do so should bring along 15 dollars for the course and a 1 by 1 photo of themselves to place on their operators card.  Testing and classes will take place at the Yampa River State Parks headquarters just west of Hayden at 10 Saturday morning.  Another session will be held June 11th.  Pre-registration is required.  To register, call (303) 791-1954 or send an email to boating.safety@state.co.us.
SAFE BOATING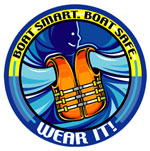 As the boating season arrives, state parks officials are reminding water enthusiasts to wear their life jackets anytime they're out on the water.  10 people died in Colorado last year that weren't wearing their life jackets, and that number rises to over 500 nationally.  Next week is National Safe Boating Week.  This year's campaign will focus on life jackets and being aware of your surrounding while on the water.  State Parks officials tell boaters to remember the big three of boating safety; learn through boating classes, wear your life jacket, and don't operate a boat while intoxicated.
POT HOLES AND ROCK SLIDES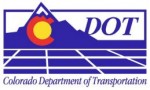 The Colorado Department of Transportation wants to remind motorists to watch out for rock slides and pot holes, two of springtime's biggest road adversaries.  Potholes are created when pavement or the base material beneath it can't support the weight fo the traffic.  Water trapped underneath during the winter creates instability when it thaws out.  Rockfalls are typical in areas that see freezing at night and warm temperatures during the day.  Already, Northwest Colorado has seen rock slides that have injured people and destroyed vehicles this year.  C-DOT crews have been working to make sure those slides happen less often.
TEXT-A-TIP

Grand Futures Prevention Coalition has come up with another way to anonymously report crimes.  The "Text-A-Tip Hotiline" is up and running in Moffat, Routt, and Grand Counties.  Director Matt Beckett says it's a way for people to be able to report something they've seen or heard, without any repercussions from the offending person.  Beckett says the nationawide program being used was chosen primarily for that reason.  It's being paid for initially with a grant from the State Juvenile Justice Office.
In Moffat County text "gftips m" followed by your tip to 274637
In Routt County text "gftips r" followed by your tip to 274637
REAPPORTIONMENT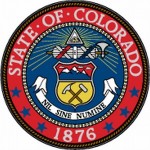 (AP) A panel tasked with drawing new legislative boundaries next year began work by hearing from Colorado's demographer about the big population gains Hispanics made during the last decade.  The state's districts must be the same size, so they're redrawn after every Census to account for population change. The Front Range is expected to pick up seats, especially in Denver's southern suburbs and the Colorado Springs area. The Eastern Plains' population has been flat or decreasing over the last decade.  Demographer Elizabeth Garner told the 11-member reapportionment panel yesterday that February Census data shows the Hispanic population grew by 41 percent since 2000. The statewide population grew by nearly 17 percent during that time.  The panel will submit its plan for 65 House and 35 Senate districts to the state Supreme Court by October.
CATTLE LOSSES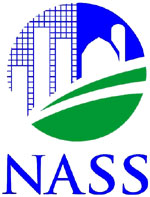 (AP) A federal report says the number of cattle killed by carnivores and natural predators like coyotes or dogs accounts for a small percent of all livestock losses.  A report on cattle death losses released by the National Agricultural Statistics Service said nationwide, 5.5 percent of all cattle and calf losses came from predatory animals.  The report says the losses cost farmers more than $98 million.  The report says 4.6 percent of Colorado's losses came from predators in 2010. Most were killed by coyotes or bears.  Officials found that 9.5 percent of the cattle and calf losses in Wyoming were due to predators. Of those, wolves accounted for nearly 19 percent, and bears almost 16 percent.  The report says non-lethal control measures like guard animals and fencing cost farmers and ranchers more than $188 million.
HORSE ILLNESS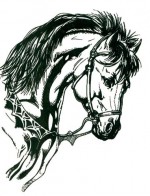 (AP) A virus that can kill horses has been confirmed in two Colorado horses and six others in the northern part of the state are showing symptoms.  State officials say herpesvirus has been confirmed in two Weld County horses. Colorado State University's Veterinary Teaching Hospital announced yesterday that it is restricting non-emergency appointments for horses as a precaution.  Officials say they don't suspect any of the animals there have been exposed to the virus.  CSU's Equine Sciences Center has temporarily restricted horses entering or leaving the Foothills Campus to prevent the risk of spreading the disease. The center has cancelled two riding clinics.  The illness is a neurological variation of the herpes virus that's spread through the air and contact with infected horses, which may lose their balance and eventually can't stand.