"BOOBIE" BRACELETS UPDATE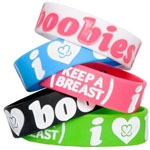 The Moffat County School District has released a statement regarding breast cancer awareness bracelets.  The American Civil Liberties Union yesterday demanded the district discontinue their ban on bracelets that read "I love boobies…keep abreast".  But according to district officials, the ACLU has their facts mixed up.  Superintendent Joe Petrone says the bracelets were never banned.  He says in individual instances, students were asked to turn the bracelets around, so as to lessen the distraction to the learning process.  The bracelets are clever and attract a lot of attention and comments, and Petrone says school staff are simply trying to find alternate ways for students to express their good will in less distractive ways.  Petrone emphasises, the bracelets are not banned, but kids may be asked to alter the way they're worn.
DRILLING LEGISLATION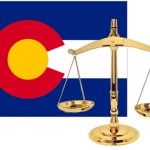 Three of Colorado's Republican representatives in Congress are pushing for the White House to increase domestic oil production to help ease gas prices.  Rep. Cory Gardner has introduced a bill to eliminate permitting delays for oil exploration and drilling off the Alaska coast. He also sent a letter to President Barack Obama demanding a "detailed plan" to reduce gas prices.  Earlier this week in the House, Rep. Doug Lamborn spoke in favor of a bill requiring the Interior Department to approve or deny leasing permits within 30 days.  Rep. Scott Tipton says he's trying to stop what he says are the administration's "de facto drilling moratoriums."
RIVER SAFETY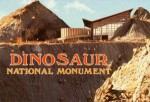 National Parks Officials at Dinosaur National Monument are urging outdoor enthusiasts to use caution when venturing around rivers this spring.  Parks reps say the flow through the park is expected to hit record levels this spring.  The highest flow the Yampa has seen was in 1984 when it hit 33-thousand 600 cubic feet per second.  This year's predictions are 29 to 39-thousand cubic feet per second at Deerlodge.  Parks officials say not only is the river going to be runing fast, but because it will consist mostly of snowmelt, it waill also be extremely cold.  Nobody should play by the river alone, and those that are going to be on the river need to wear life jackets.  The biggest concern with a river running high and fast is the debris floating in it.  Swimming in the river is strongly discouraged.
OAK CREEK MARIJUANA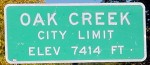 The Oak Creek Town Board has decided to let residents decide whether medical marijuana dispensaries or grow operations should be allowed to conduct business in town.  A preliminary petition had been turned in to the town notifying the board that the petitioners would take the question to the voters if the board didn't act.  The board unanimously thought that was a good idea and voted yesterday to put the question on a future ballot.  The petitioners are now considering whether they want to force a special election, which could be done at any time, or wait until the next coordinated election.  Waiting could save the town about 4-thousand dollars.
BLM LEASE AUCTION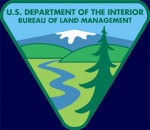 (AP) The Bureau of Land Management has sold two parcels in northwest Colorado for over $500,000 at its quarterly oil and gas lease auction.  Both parcels that were up for bid yesterday are in Rio Blanco County. They cover about 1,600 acres, or about 2.5 square miles.  Officials say the leases were sold to Windsor-based Treasure Resources for $390 per acre.  Colorado receives 49 percent of the proceeds from the sale while the remainder goes to the federal government. Officials say the state received almost $230 million last year from the sale of federal minerals.  Initially, 12 parcels in Rio Blanco and Garfield counties were going to be available for bidding, but officials are deferring leases on 10 of those so they can review  them further.
YAMPA CORE TRAIL UPDATE

One area of the Yampa River Core Trail in Steamboat has been reopened.  It was reported earlier this week that three areas of the trail had closed due to high water danger from the river.  The Highway 40 underpass at Walton Creek, and the Rail road underpass upstream of Fetcher Pond are still closed, but the Howelson Tunnel has been reopened.  An electrical pump was repaired making the tunnel safer for foot travel.  Sections of the trail will close when high water makes it necessary throughout the spring.
PRESCRIBED BURN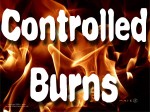 The Bureau of Land Management plans to burn about 400 small piles of juniper slash today.  Weather permitting, the burn will take place about 11 miles north of Maybell over 38 acres.  Smoke will likely be visible from Highway 318.  The BLM does prescribed burns every spring and summer to reduce wildfire risk and encourage wildlife habitat.  Crews expect to finish all 400 piles by the end of the day.
XCEL – RENEWABLE ENERGY
(AP) Officials for Colorado's largest utility say they will meet the state's renewable energy mandate at least eight years ahead of schedule.  Officials at Minneapolis-based Xcel Energy confirmed yesterday that 30 percent of the utility's energy will come from renewable sources by the middle of 2012, ahead of a 2020 state deadline.  Xcel officials say they will file their future energy portfolio with the Colorado Public Utilities Commission today. The proposal will outline a 10-year comprehensive plan for meeting the state's renewable energy standard, but officials say they're only going to ask the commission to approve the next two years of the plan.  Pam Kiely at Environment Colorado says Xcel has consistently shown they're willing to be national leaders in clean energy.
LEGISLATURE – DAY AFTER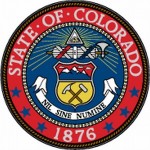 (AP) Colorado lawmakers proposed a raft of divisive bills from immigration to civil unions during the 2011 session. But a split Legislature prevented any of them from going to the governors' desk.  Democratic Gov. John Hickenlooper acknowledged yesterday that may have been his "good fortune" that he didn't have to make the ultimate decision on those bills during his first months as governor.  Lawmakers wrapped up this year's session Wednesday in a cascade of partisanship that made a special session seem imminent because they were deadlocked on a bill governing rules for state agencies. The gridlock was resolved but it underscored what was a difficult legislative term that made it difficult for either party to pass substantive legislation because of the split chambers.
ENVIRONMENTALISTS – BILLS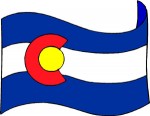 (AP) Colorado environmentalists say they were forced to play defense this year on gains they made over the past four years and they believe they succeeded.  With help from Democrats in the Senate, environmentalists defeated a number of Republican proposals. They included a measure that would have allowed a coal-fired power plant to remain open, something backers said would have saved consumers $132 million.  They also helped defeat attempts to reduce the new fees for auto registration to pay for roads and bridges.  GOP Sen. Kevin Lundberg gives the environmentalists credit for defending their agenda, but he says it will continue to cost taxpayers who have to pay more for energy and higher fees for automobile registrations.
METH ADS SEEM TO BE WORKING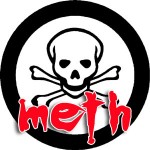 (AP) A group that runs ads aimed at curbing methamphetamine use in Colorado says a new survey shows their messages are working.  The Colorado Meth Project says the survey shows 88 percent of Colorado teens see "great risk" in trying meth once or twice, up 9 percentage points from a 2009 survey taken before the project launched. The survey says 88 percent of teens said the group's ads made them less likely to try the drug.  New ads directed by Darren Aronofsky, whose films include "Black Swan," are set to begin airing this fall.  GfK Roper Public Affairs & Corporate Communications conducted the landline telephone survey of 602 seventh- to 12th-graders from March 23 to April 4.  The margin of sampling error was plus or minus four percentage points.
BILL SIGNING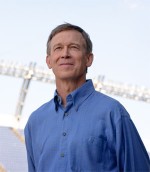 (AP) Gov. John Hickenlooper is hitting the road to sign bills into law, including one that would reduce bullying in Colorado schools.  The measure (House Bill 1254) would define bullying, require school districts to develop policies to prevent bullying and provide grants for prevention programs.  He plans to sign the bill at a high school today.  The governor also plans to visit a restaurant in Lakewood and sign a bill allowing bars and restaurants to sell low-strength beer.